Husker LB commit Ernest Hausmann is eager to help NU recruit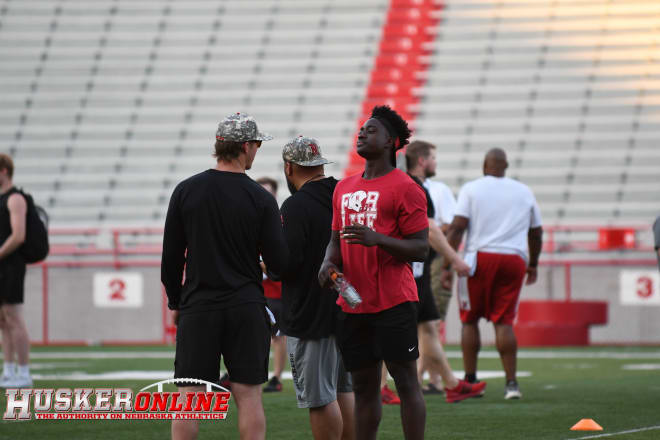 June is a chaotic month for college football recruiting, especially after a 14-month recruiting dead period. Nebraska linebacker commit Ernest Hausmann is relieved he has already found his future team and that his recruiting process is over.
Hausmann went from recruit to recruiter during the Huskers' busy weekend of private workouts, eight official visitors and Friday Night Lights.
"When I came in there, it was really exciting to have no worries," Hausmann said. "and I just wanted to let them know, this is the place to go, this place is a family."
Hausmann, who is from Columbus, Neb., is the lone Nebraskan in NU's 2022 class and one of now three commits. His role was to give insight on the program and also the state itself.
"The main thing is when they get down here they don't really know what Nebraska is like, for some of the people out of state, so just help be the guy that guides them and a welcoming hand for them coming into that new environment," the three-star linebacker said.
Hausmann, who committed in March and became NU's first commit in the 2022 class, met Nebraska's coaching staff for the first time in person.
"What I really love about this place is that the coaches are 100 percent the same people they are over the phone, over the zoom calls, as they are a person that I was really cool to see," he said.
Hausmann, who was adopted from Uganda, also met several of his future teammates and Jojo Domann who will move on before Hausmann arrives on campus.
"I really enjoyed meeting all of the coaches, as well as meeting a lot of the current players and I was able to hang with them," he said. "and just get to know them better and then build relations with them because they will be my future teammates."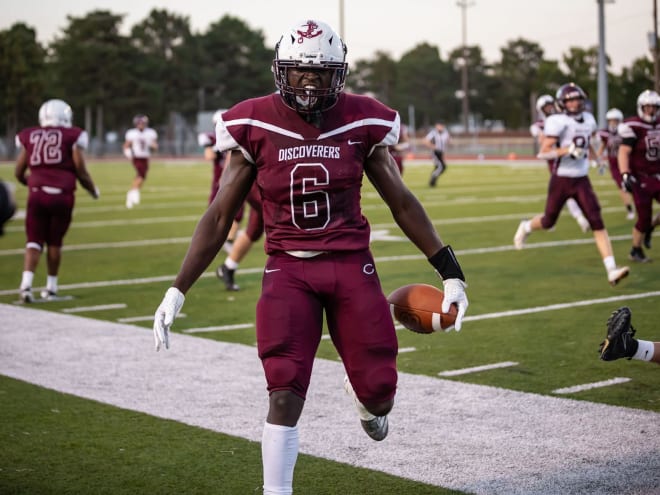 The 6-foot-3, 210-pound linebacker went on a tour of Nebraska's current facilities with coach Barrett Rudd and saw the plans for the North stadium expansion.
While Hausmann was already committing to the Huskers, his visit during the first weekend of June was similar to an official visit. What he saw made him even more confident in his decision to commit to Nebraska.
"I was 100% in, I wasn't doubting my decision coming into there," he said. "I knew what I was getting myself into but it was just really awesome to see everything."
Hausmann doesn't have any solid plans to return to Nebraska for more recruiting weekends however he is in constant communication with his future coaches and is more than open to returning.
After all, his recruiting process is over. Now he gets to enjoy this new home.
"I'm looking forward to doing that more of that," Hausmann said. "I really love spending my time down there so any chance I get. I'm definitely looking forward to it."