Gunnar Gottula commit: What does it mean for Nebraska?
The Nebraska football team landed commitment No. 2 for the Class of 2023 from Lincoln (Neb.) Southeast offensive lineman Gunnar Gottula.
Here are some quick thoughts and takes on what the commitment of Gottula means for the Huskers.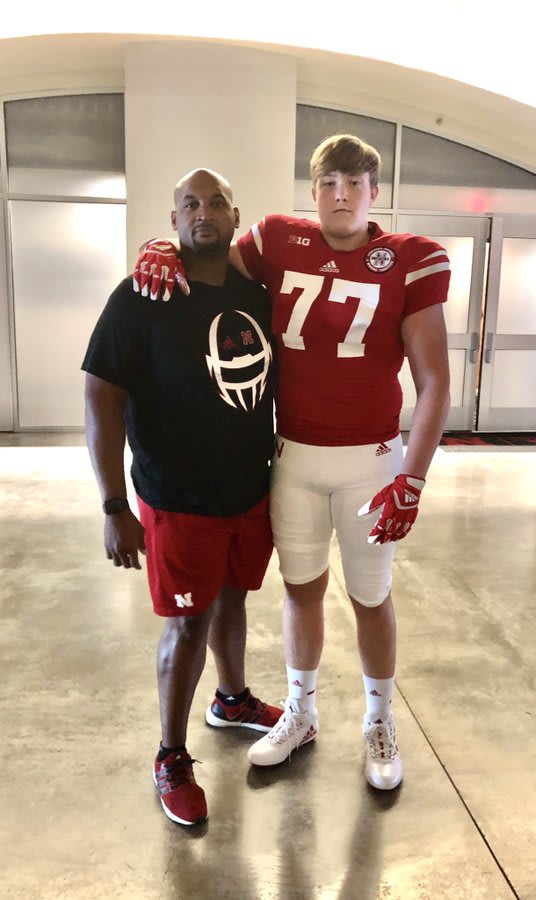 1. After the rough going Nebraska had in drawing interest and securing commitments from the top in-state recruits for the class of 2022, it's good to see Nebraska start off strongly for the next cycle with their second in-state commitment. Lincoln Southeast's OL Gunnar Gottula joins tears TE Ben Brahmer in giving the Huskers a strong start to their Class of 2023.
2. It also keeps Nebraska's Lincoln Southeast feeder pipeline flowing. NU also garnered a commitment from Class of 2022 Knights outside linebacker Jake Appleget last week. 2023 outside linebacker Teitum Tuioti also hails from Lincoln Southeast and has a Cornhusker offer to his name.
3. It's good to get Gottula wrapped up early and in the barn, because he had offers from Iowa, Iowa State and Kansas State. He was also being recruited by the likes of Clemson, Notre Dame, Miami and several others. As Husker fans have learned, it's not automatic that an in-state top prospect will end up playing his college ball in Lincoln.
4. The addition of Gottula continues the stellar work of Nebraska offensive line coach Greg Austin in transforming the Pipeline to a Big Ten caliber unit. The size and length of the trench prospects Coach Austin has signed since he arrived in Lincoln has been impressive. We understand that Gottula was a high priority target for Coach Austin.
5. It cannot be overstated how important it is for Nebraska to get recruits on campus, even in-state recruits, to enhance their chances at landing top prospects. Gunnar Gottula made three visits to the football program in the month of June: Friday Night Lights, the Big Red Barbecue, and on an unofficial visit yesterday.
6. Former Nebraska defensive lineman Steve Warren's "Warren Academy" continues to be a real asset to area high school football players and their development. Gottula is yet another product of that program run by Steve Warren in Omaha who received regional and national attention because of it.
7. Now that the Huskers have their first two verbal commits for the Class of 2023, there are a few other juniors-to-be who should be on "commit watch". The first two are obviously the other in-state 2023 players currently holding Nebraska offers, Elkhorn South outside linebacker and Husker legacy Maverick Noonan, and Lincoln Southeast outside linebacker Teitum Tuioti whose Father, Tony, is the NU defensive line coach. I would also add Iowa defensive athlete Asa Newsom whose brother, Mosai, is a current Husker; and I would throw in Louisiana quarterback Reese Mooney.
8. 2023 commit breakdown  
1. 4/2/21 - Ben Brahmer - TE - 6-foot-6, 200 - Pierce, NE - (Not rated yet)
2. 6/26/21 - Gunnar Gottula - OT - 6-foot-6, 255 - Lincoln. NE - (Not rated yet)
9. 2023 commit breakdown by position  
0 - Quarterback
0 - Running back
0 - Wide receiver
1 - Tight end
1 - Offensive linemen
0 - Defensive tackle
0 - Defensive end
0 - Outside linebacker
0 - Inside linebacker
0 - Safety
0 - Cornerback
0 - Athlete
0 - Special teams
10. Where are they from?