Game Rewind: NUs potential finally breaks through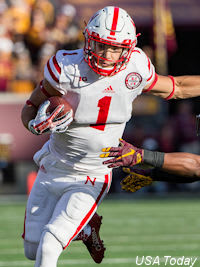 [rl]MINNEAPOLIS - Minnesota, the lowest-scoring team in the Big Ten, never got closer than 13 points in the final quarter, yet given the multiple gut-punch defeats Nebraska has suffered late this year, no one on the NU sideline felt comfortable.
Until, that is,
Joshua Kalu
stuck a fork in the Gophers with a game-sealing interception and 41-yard return for a touchdown with just more than two minutes remaining. That play officially kicked off the party on the sidelines, and specialist
Joe Broekemeier
probably summed up the team's feelings best.
"That's how it's (expletive) done!" he screamed to the victorious defense as it came off the field.
There was a tangible feeling of relief both on the sidelines and in postgame interviews with players and coaches. Nebraska grabbed defeat out of the jaws of victory several times over the season's frustrating first six games, but it wasn't going to let that happen Saturday. The Huskers put together their most complete victory of the season, punching Minnesota early and finally closing the door late.
Nebraska's offense, which looked horribly out of sync for much of the past two weeks, found its rhythm from the first month of the season. Offensive coordinator
Danny Langsdorf
called a masterful game and
Tommy Armstrong
was back on point, looking much more like the efficient signal caller he was during nonconference play than the erratic passer of the last two weeks.
The rushing defense was dominant. The Huskers committed a season-low two penalties. Pierson-El was back to submitting explosive punt returns.
And Nebraska won comfortably against a team with similar talent.
In short, this is what we expected to see from this team all along. The Huskers weren't going to win by 23 points every week, but as far as putting together a consistent effort on both sides of the ball, this was the vision coming in. It brought to mind former Arizona Cardinals coach Dennis Green's infamous A HREF=https://www.youtube.com/watch?v=9kRpS8mwJ14>"They are who we thought they were!" quote.
That pinnacle was rarely reached over the first six games. Nebraska's defense was lit up by middling passers, its offense only got going in fits and spurts and the team was atrocious with the game on the line late.
And there is still plenty that needs to be cleaned up.
Mitch Leidner
, a very average passer averaging 168.2 yards per game, threw for 301 Saturday.
Drew Brown
pushed a 31-yard field goal (on that pesky right hash) that hurt momentum early on. And even though the Huskers closed well, Minnesota made them sweat late into the fourth quarter after the contest appeared decided.
But this result is much preferable to a loss, and suddenly what was looking like a lost season has some promise. The Huskers get fading Northwestern at home next week, then travel to Purdue, which should produce a pair of wins. That would put Nebraska at 5-4 heading into November - a month that will provide some very tough tests.
But if Saturday was an indication, the Huskers may be finding themselves, and that team we expected to see all season may finally be emerging from its cocoon.
On with the rest of the Rewind...
Three defining moments
The 99-yard touchdown drive
: Nebraska unofficially put the game on ice with this one. Punter
Peter Mortell
pinned the Huskers at their own one-yard line after the Gophers' first drive of the third quarter stalled. Armstrong led NU on a 10-play, 99-yard drive that culminated with a touchdown pass to
Cethan Carter
. That put the Huskers up 31-14 and took the life out of the Gophers.
Pierson-El's touchdown catch: It might not have been the game's most important play, but it was the most brilliant. Facing a third-and-five from the Minnesota 14-yard line early in the fourth quarter, Armstrong lofted a fade to Pierson-El. The ball was a bit underthrown and was tipped by a UM defensive back, but Pierson-El stuck with the play and caught the pass for a beautiful touchdown.
Gangwish breaks the turnover-less streak
: The Huskers hadn't forced a turnover since the first quarter of the Southern Miss game, but that streak was broken early on Saturday.
Nate Gerry
ended Minnesota's third drive by stripping
Shannon Brooks
.
Jack Gangwish
recovered the ball at the Gopher 29-yard line and the Huskers scored three plays later, giving them a lead they would never give back.
Game balls
Wide receiver Jordan Westerkamp
: The junior was strangely absent from the passing game the past two weeks, combining for just three catches and 16 yards against Illinois and Wisconsin. He got back on track Saturday, hauling in all six of his targets for 76 yards. Westerkamp made the play that sealed the game - a leaping 27-yard reception on third-and-six on Nebraska's final drive that helped seal the game.
Defensive back Byerson Cockrell
: Cockrell had a quiet start to his senior campaign, but he submitted his best performance of the season Saturday. Cockrell had eight tackles (including six solo stops) and broke up a pair of passes.
By the numbers
46: Career touchdown passes for Armstrong after he threw for three Saturday. Armstrong passed Tommie Frazier, Joe Ganz and Zac Taylor on Nebraska's all-time chart and is now second in school history behind Taylor Martinez.
264: Leidner's career high in passing yards coming into Saturday's game. The quarterback threw for 301 against Nebraska.
42: Yards gained by Pierson-El on his first punt return, Nebraska's longest return of the year.
They said it
"It feels good. We needed a break. The season's been pretty tough, but we just keep pushing and encouraging the guys and make sure that they don't give up on the season and stop believing. We know that we're a good team and we have the talent. Everything is there. We just have to buy in and play hard and we'll be good."
Defensive tackle Vincent Valentine on how it felt to finally break through and win a tough game
"Everybody came ready to play and everybody was focused. Everybody is tired after the last couple of losses, so we were focused the entire game."
Pierson-El on why the offense clicked so well after a pair of off games
"I think panic kind of sets in any time a team kind of starts to make a run. The fact that we had some tough losses in close games, I think that we just had to stay with it, not panic and keep doing what we were doing."
Langsdorf on the offense's mindset in the fourth quarter
Biggest question/concern: Can Newby keep that effort going?
In my book,
Terrell Newby
had his best game of the season Saturday. Yes, his 198-yard outing against South Alabama looks better on the stat sheet, but this performance was against a much better opponent and came in a game the Huskers simply needed to have. Newby has struggled with indecisiveness and hasn't shown much ability to get yards after contact, but that wasn't the case against the Gophers. He made quick, strong decision and earned tough yards after getting hit, finishing with 116 yards and two touchdowns on 13 carries. If that version of Newby shows up every week, Nebraska's offense will have a much easier time moving forward this year.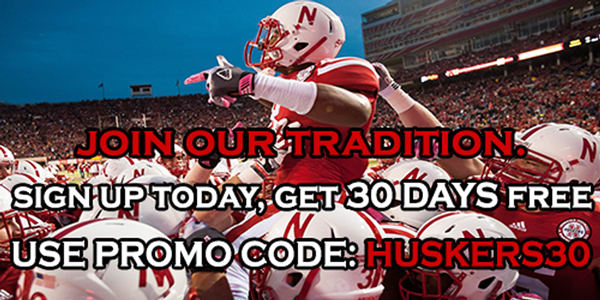 Click
Here
to view this Link.