Game Rewind: NU not second-guessing late timeout
He has no reservations about calling the timeout. He just wishes that his defenders, who executed so perfectly for much of the second half, would have heeded their instructions more closely.
Banker didn't point the finger at any one player, and while he didn't call the timeout himself, he refused to question the decision.
"It gave us a chance to go through what we needed to," Banker said. "You don't second guess. It was the same formation, the same play they were going to run. I don't think they did anything differently or anything like that. They just out-executed us.
The Hail Mary was an absolute gut punch in what was a mostly positive day in Riley's opening game. The Huskers outplayed BYU, badly at times, outside of a disastrous second quarter.
Except for that final second.
Riley's maiden voyage ultimately ended in agony, but this is not a season-killer by any means. It's a chance to prove his club has the ability to pick itself back up off the mat, and that's what it has to do over the next week.
- Moore on how the team has to respond to the loss
I was very impressed with how Nebraska bounced back after the rough second quarter, during which BYU outscored the Huskers 17-0. That was typically the time they would crumble under Bo Pelini, unable to stop the avalanche dealt to them by the opposition. But NU looked like a new team after Gerry's third-quarter interception and regained all control until BYU's fateful final drive in the fourth quarter. If the team can show that kind of resiliency in the following week after a crushing loss, it will say a lot about how far it has come emotionally.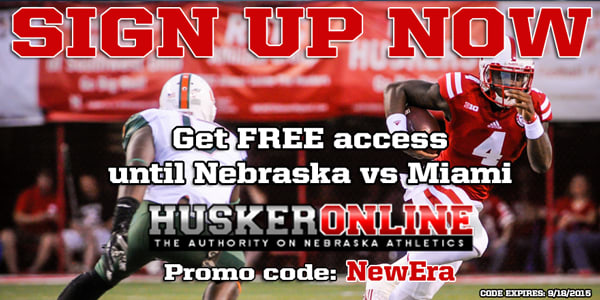 [rl]