Game Rewind: An old foe bites NU yet again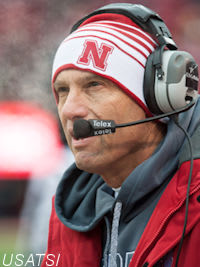 [rl]So much of the stat sheet following Iowa's 28-20 win over Nebraska suggests that the score should have been flipped.
Nebraska doubled Iowa in first downs (22 to 11), had 183 more yards (433 to 250) and held the Hawkeyes on each of their seven third-down opportunities.
But one number looms larger than the rest - four. That's how many turnovers Nebraska had, and that's why the Huskers are 5-7 and needing help from other teams in order to secure a bowl berth.
The burden falls most heavily on
Tommy Armstrong
's shoulders. The junior threw four interceptions, his sixth career game with three or more picks. He's thrown 10 interceptions in his last four starts, including seven in the last two.
Offensive coordinator
Danny Langsdorf
chose his words very carefully after the loss, clearly trying to avoid throwing his quarterback under the bus. But it's tough to defend a four-interception performance.
"A couple of them, it's hard… there's stuff we have to see," Langsdorf said. "We had a couple where it was pretty clear… not from his vantage point, I don't think he could see some guys…"
Turnovers are the without a doubt the biggest thing holding Nebraska back. The Huskers have committed two or more turnovers in eight of their 12 games, losing five of those contests. They are minus-13 in turnover margin (121st in the country) and have thrown 21 interceptions. Only three teams in the country have tossed more.
Armstrong may be the main culprit here, but don't forget that
Ryker Fyfe
did his part by tossing four interceptions in the Purdue loss. Langsdorf said the group as a whole needs to improve.
"Sometimes that's going to be on a throw-away or more reps on a play to understand it better and know how to get through a progression," Langsdorf said. "It's just a matter of not forcing throws. And some of them weren't mental. They were just poor throws. We've got to get better fundamentally with some of that stuff too. We've got a lot of work to do to continue to not put us in bad situations and turn the ball over."
To their credit, the other Huskers heaped blame on themselves. Both
Jordan Westerkamp
and
Alonzo Moore
took personal responsibility for not doing more to help Armstrong out.
"It wasn't his fault. It's the entire offense's fault," Westerkamp said. "It's not just one person's fault. I could have ran routes better and made throws easier for him. I take full blame for some of those turnovers and mistakes. It was just a rough game offensively. We never got a legit rhythm going."
That's noble of Westerkamp, and certainly there is truth in his words. But Armstrong has now thrown at least one interception in 20 of his 33 career starts, and it's beginning to look like Langsdorf might not be able to cure him of his turnover-prone ways. The burden ultimately falls on the man throwing the passes.
As the final gun sounded, Armstrong walked off the field alone. He didn't stop to shake hands and didn't interact with any teammates. He walked slowly to the locker room, a man deep in thought.
His play gives this coaching staff a lot to chew on - if Armstrong doesn't make significant strides this offseason, a change might need to be made under center.
On with the rest of the Rewind...
Three defining moments
Gerry gets ejected
: Near the end of the first half,
C.J. Beathard
threw short to
Tevaun Smith
, who attempted to make a diving catch.
Nate Gerry
flew in with his shoulder and helped to force an incompletion, but he hit Smith in the head and drew a targeting flag. The officials made some questionable calls Saturday, and this was one of the biggest. By the letter of the law, I think it was a good call, but that doesn't mean the law is right. Gerry clearly didn't intend to blow Smith up - he was going for the ball. Targeting remains a very "gray area" rule and college football officials need to more clearly define its parameters in the offseason.
Williams' penalty leads to Iowa's first score:
It appeared Nebraska had forced a momentum-shifting turnover when Gerry recovered a Beathard fumble near the end of the first quarter. But the officials called a personal foul penalty on
Kevin Williams
, handing the ball back to Iowa and gift-wrapping the Hawkeyes 15 yards. Iowa scored the game's first points five plays later.
Canzeri's second touchdown run
: Nebraska scored with 5:24 left in the third quarter to draw within 21-17, but Iowa had a quick answer.
Jordan Canzeri
took a handoff and headed left on the first play of the ensuing drive, scampering 68 yards for the score. That score took the wind out of the Huskers' sails and gave Iowa an edge it would never relinquish.
Game balls
Tight end Cethan Carter
: For the second straight game Carter was one of Nebraska's top weapons. The junior caught four of his five targets for a career-high 76 yards. Carter now has 133 yards in the past two games after gaining just 164 in his first eight games.
Defensive tackle Kevin Maurice
: The junior's statistics don't jump off the page, but given his limited playing time the junior made a big impact. Maurice had four tackles and forced a fumble, helping the Huskers mostly shut down Iowa's rushing attack.
By the numbers
10
: Consecutive field goals made by
Drew Brown
after the sophomore connected from 39 and 42 yards Friday. His last miss came on his first kick of the Minnesota game.
56: Iowa's rushing yards outside of 29 and 68-yard scoring jaunts by Canzeri. The Hawkeyes averaged 2.2 yards on their other 26 carries.
36:06: Nebraska's time of possession. Iowa had the ball for just 23:54.
4: Personal foul penalties called on the Huskers. Some were questionable, but that's simply too many.
They said it
"I think, not to sound like I'm cocky or anything, but we're going to be the best receivers in the country. I'm not saying that to be cocky or that we're better than everybody else. We're going to put the work in. We're going to put a lot of time in with this offense in the offseason and we will be the best offense in the country."
Wide receiver
Alonzo Moore
on Nebraska's offensive potential next year
"I thought we moved the ball pretty well. We ran a lot of plays and had some good drives, but it is hard to overcome interceptions. That is pretty clear and pretty evident from that game."
Langsdorf on how difficult it is for the offense to get going with four interceptions
Biggest question/concern: Will the Huskers go bowling?
Even with the loss it appears Nebraska will sneak into a bowl game, and don't let anyone tell you the team should turn the bid down. This isn't like the basketball team declining an invitation to the CBI Tournament. Going to a bowl game means the Huskers get an extra three weeks of practice - essentially a second spring ball - which is especially important considering the Huskers are still learning under the new coaching staff. Make no mistake - even if it's one of the lowest bowls and Nebraska is playing a garbage opponent, going bowling is a big deal.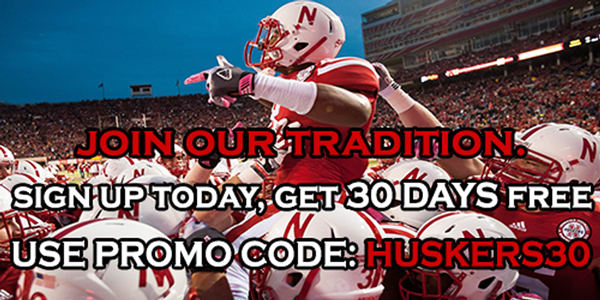 Click
Here
to view this Link.