Five burning questions heading into Wisconsin week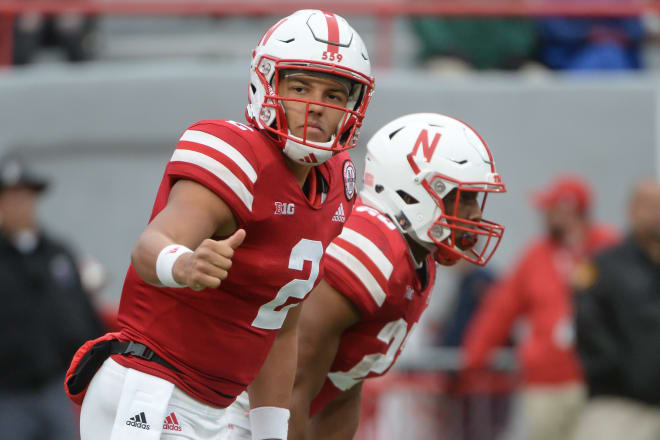 1. How will the Huskers respond?
Head coach Scott Frost essentially issued an ultimatum to his team during a passionate postgame press conference on Saturday.

"In order to have a disciplined team, you have to have guys that really care and guys that are accountable, and you have to have an environment where they're held accountable," Frost said. "It's all of the little things that they do, on and off the field. We're doing that; I don't know if it's taken root with people… We're trying to break a lot of habits."
While the full process of changing the culture of Nebraska football has obviously just begun, this week could go a long way in separating the guys who Frost "is going to ride with" from those he's not.
The Huskers have had their backs against the wall all season, and the odds will be as stacked against them as ever going into a road night game at Wisconsin.
Which players will rise to the occasion and answer Frost's call? Those who do could emerge as the building blocks NU will rely on for the rest of this season and beyond.
2. Can Martinez build off of his strong finish vs. Purdue?
One of the few bright spots of the Purdue loss was the play of freshman quarterback Adrian Martinez.

He wasn't perfect by any stretch, but he overcame some costly mistakes and made enough big plays with his arm and his legs to keep the Huskers in contention.
The knee injury he suffered in his first game vs. Colorado was a fairly significant setback in his short-term development, but on Saturday he once again looked like the dynamic playmaker he was when he won the starting job outright during fall camp.
Wisconsin's defense will present a significant upgrade is talent from Purdue, but if Martinez can carry over his strong play into Madison, it could serve as a huge stepping stone his growth as Nebraska's quarterback of the future.
3. Will Ozigbo continue to be the workhorse?
Devine Ozigbo stole the show with his career performance against Purdue, setting personal bests with 170 yards and two touchdowns on 17 carries in the loss.

The senior has had his share of moments over the course of his career, but Saturday was far and away the best he's looked as a Husker. Will that be enough to earn a similar workload at Wisconsin?
Junior Greg Bell was the only other NU running back to carry the ball in the loss with two rushes for two yards. Freshman Maurice Washington was suited up but did not play after missing much of last week with a stomach illness.
Against another stout Big Ten defense this week, Ozigbo could be poised for another big opportunity.
4. How much will NU shakeup its lineups?
Nebraska made plenty of changes to its starting lineups on offense, defense, and special teams vs. Purdue, and even more shakeups could be coming this week.

Will sophomore Boe Wilson, who earned his first start at right guard on Saturday, stay with the top offensive line this week? Will senior Tanner Farmer be the No. 1 center over Cole Conrad, who left the Purdue game with an injury?
Walk-on Kade Warner got his first start at wide receiver, and safety Deontai Williams also got moved into the starting lineup for the first time.
Maybe the most interesting position to watch will be at cornerback, as junior Lamar Jackson was pulled from the game after committing a defensive holding penalty and replaced by senior Eric Lee.
Frost didn't call out Jackson specifically by name, but he did bring up Jackson's penalty and the subsequent taunting dance he did after the same play, which probably led to his benching more than anything.
5. What redshirt decisions will be made?
With four games now in the books, Nebraska has now reached the point where some decisions are going to have to made on the redshirt statuses of several true freshmen.

A handful of guys like Washington, cornerback Cam Taylor, linebacker Caleb Tannor, and kicker Barret Pickering all seem like no-brainers to continue to be factors the rest of the season.
But there are several others – offensive lineman Matt Sichterman (16 snaps), receiver Andre Hunt (eight), defensive back Braxton Clark (seven), and Cameron Jurgens (one) – who have decisions to be made.