Five burning questions heading into Purdue week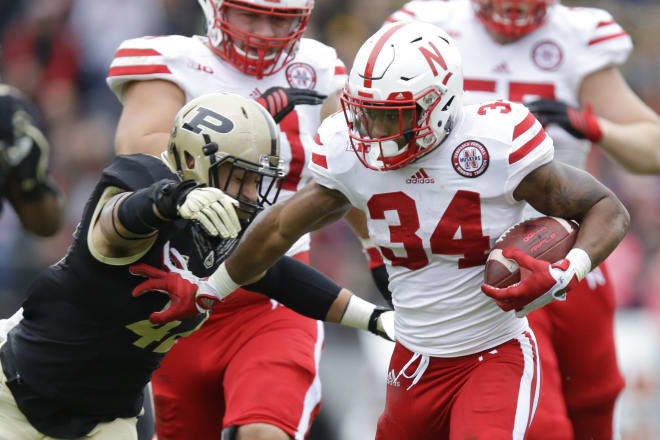 1. How will Nebraska adjust to Purdue's coaching change?
Purdue made some waves on Sunday when Rivals.com's GoldandBlack.com broke the news that third-year head coach Darrell Hazell had been fired following his team's loss to Iowa.
The firing didn't come as much surprise, as Hazell struggled mightily since taking over in West Lafayette, posting a dismal overall record of 9-33 and a 3-24 mark in Big Ten play.
However, the timing was definitely a bit interesting, especially considering the Boilermakers are still 3-3 on the year with at least a chance of making a bowl game.
Hazell's dismissal leaves wide receivers coach Gerad Parker as the interim head coach for the remainder of the season. His first game in that role just so happens to be against No. 8 Nebraska in Lincoln on Saturday.
It's likely Parker will stick with the same type of systems Purdue has used, but there's a possibility the fourth-year assistant could mix in a few new wrinkles this week.
2. Will NU embrace the revenge factor?
When most people look back on an overall forgettable 2015 season, Nebraska's 55-45 loss to lowly Purdue stands out as the lowest point of all.
Even though the Huskers were short handed with starting quarterback Tommy Armstrong out with an injury, that didn't factor in much to the Boilermakers racking up more than 450 total yards, throwing four touchdown passes and going a perfect 6-for-6 with touchdowns in the red zone.
As if that and the five turnovers NU had in the defeat, Purdue entered the game just 1-18 in Big Ten play under Hazell.
As recently as this month, defensive coordinator Mark Banker said no loss was harder for him to take personally than that defeat in West Lafayette.
Yes, Nebraska is already listed as a 24.5-point favorite over Purdue on Saturday. But that doesn't mean the Huskers won't have plenty of motivation to do exactly that and get a little bit of revenge in the process.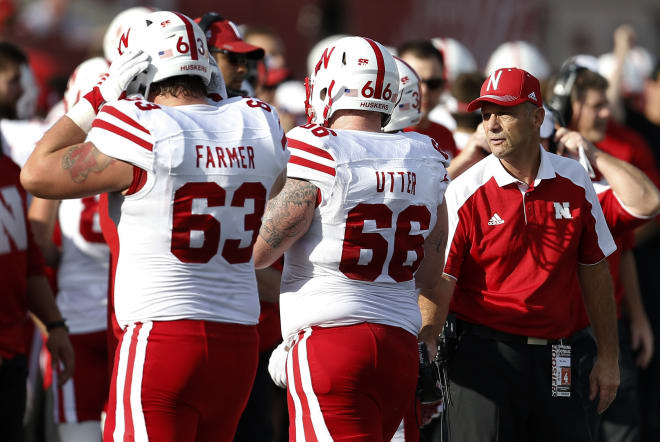 3. How healthy will the Huskers be?
After sitting out the entire bye week to rehab an ankle injury, Armstrong practiced all of last week and was said to be "good to go" for Indiana.
Anyone who watched him on Saturday, however, could tell the senior quarterback was far from his usual self.
While Nebraska still tried to incorporate him as a runner with 11 carries on the day, Armstrong managed just 36 rushing yards and just didn't have that same burst he showed earlier in the season.
Nebraska's offensive line was already about as banged up as it could be going into the Indiana game, but it now somehow looks to be in even worse shape.
The Huskers lost starting right tackle David Knevel after the first play, and his lingering foot injury (which he suffered against Oregon) has now forced him to miss nearly all of the past two games.
On the other side, left tackle Nick Gates was clearly hobbled by a sprained ankle that he was able to play through. Given that he's by far NU's best lineman, his status will be closely monitored throughout the week.
4. Can Nebraska's run game dominate?
If there was ever a matchup where Nebraska's running game should completely take over and dominate, this week would be it.
Purdue enters as the worst run defense in the Big Ten and one of the worst in all of college football, giving up an average of 264.3 rushing yards per game, 5.9 yards per carry, and 14 rushing touchdowns on the year.
In this weekend's loss to Iowa, the Hawkeyes rushed for 365 yards to mark the third consecutive game in which Purdue had allowed an opponent to rush for at least 300 yards.
The Huskers rank fourth in the conference in rushing offense at 220.5 ypg, but they definitely struggled on the ground vs. Indiana on Saturday. With a banged up offensive line and Armstrong dinged, NU managed just 152 yards on 45 carries.
Nearly all of that was courtesy of Terrell Newby, who accounted for 102 of those yards and the only rushing touchdown. The rest of Nebraska's running backs only gained three yards on six carries vs. the Hoosiers.
5. What will Els bring in his return to Lincoln?
Ross Els definitely took his share of criticism during his time as an assistant coach at Nebraska, and for the most part, deservingly so.
Els, now a first-year defensive coordinator at Purdue, will return to Memorial Stadium on Saturday for the first time since he and the rest of Bo Pelini's staff were fired following the 2014 season.
It has definitely been a rough transition in his debut with the Boilermakers, as they rank dead last in the Big Ten in total defense at 446.3 yards allowed per game.
Purdue also ranks second-to-last only behind lowly Rutgers in scoring defense (34.3 points per game), pass efficiency defense (136.0), interceptions (4), and yards allowed per play (6.2).
That all being said, one factor to keep an eye on is Els' familiarity not only with Nebraska's defensive personnel, but how to attack the weaknesses of the Huskers' offense - particularly with pressures against the offensive line.