Five burning questions heading into Northwestern week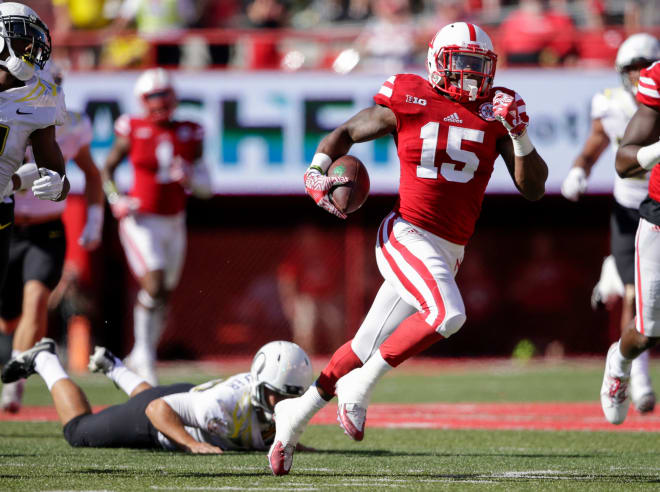 1. Can Nebraska avoid an emotional letdown?
Maybe one of the biggest concerns coming off a game that was as emotionally draining for the players and coaching staff alike is whether Nebraska will emotionally be able to put the win in the past and turn the page to Northwestern.
There's no question that Saturday's victory over No. 22 Oregon took a bit of a physical toll as well, as key players like Tommy Armstrong, David Knevel, Terrell Newby, Cethan Carter and others all battled through ailments to finish the game.
But this week marks the start of a new season, as the Huskers begin their road through the Big Ten Conference against a Wildcat team desperate for some momentum following a disappointing 1-2 start.
Mike Riley said himself after the game that beginning on Sunday morning his team would have to wrap up its celebration and move on from the Ducks. How quickly the Huskers can do that will play a huge role in their success this weekend.
2. Is Pierson-El finally back?
It seems like we've been saying for weeks that De'Mornay Pierson-El is back on track to becoming the electric All-American playmaker he was prior to his season-ending knee injury last October.
Up until Saturday, though, the wait for that to actually play out on the field continued.
After an inauspicious start to the game, however, Pierson-El finally looked like his old self in pulling off one of the biggest plays of the game with his 45-yard punt return that led to a touchdown just before halftime.
He also hauled in an 11-yard catch over the middle that moved the Huskers into the red zone, setting up a touchdown that put NU up 28-20 late in the third quarter.
It was only a small sample size, but Pierson-El looked like a different player after that big punt return. The confidence and swagger that had made him such a dangerous weapon whenever he touched the ball was back, and if that continues, Nebraska will get a huge addition to its arsenal.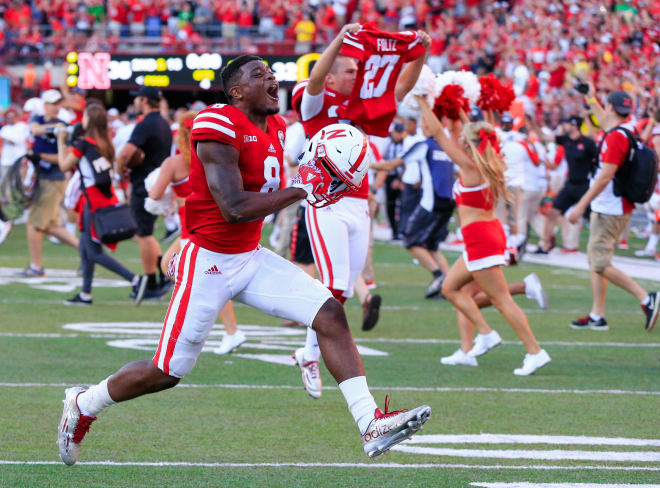 3. Can Armstrong keep it going?
Tommy Armstrong has undoubtedly been as picked apart for his failings over the years more than any Nebraska player since Taylor Martinez. But after what he showed down the stretch on Saturday, the senior quarterback definitely earned some major respect.
While dealing with leg cramping that got so bad he was temporarily taken out of the game and needed IV fluid injections in between each series in the fourth quarter, Armstrong found ways to make big play after big play when it mattered the most.
On the final scoring drive alone, Armstrong came up with a clutch fourth-and-9 throw to Jordan Westerkamp for a first down with the game on the line. Moments later, he took off 34 yards for the go-ahead touchdown run despite his legs feeling "like JELL-O".
No matter how frustrating he has been over the past three seasons, that is the type of heart that every Nebraska fan can appreciate and respect. If he continues to show that the rest of the season, it will surely help change his entire perception around the fan base.
4. Will the defense dominate?
Statistically speaking, Saturday was far and away the worst performance by Nebraska's defense. But considering the opponent and the fact the Blackshirts came up with numerous huge plays to help win the game, those final numbers are meaningless.
Looking ahead to this week's game at Northwestern, the stats should return back to where they were after two impressive showings against Fresno State and Wyoming.
The Wildcats currently boast one of the worst offenses in the Big Ten, ranking dead last in scoring offense (17.3 points per game) and second-to-last in total offense (334.0 yard per game) and rushing offense (98.3 ypg). Oh yeah, that's also against the likes of Western Michigan, Illinois State, and Duke.
On top of that, Northwestern's offensive line might be the worst in the conference, giving up an eye-popping 11 sacks through just three games - three more than any other Big Ten team.
The Wildcats do have a weapon in running back Justin Jackson (86.7 ypg, three touchdowns), but quarterback Caleb Thorson is completing just 49 percent of this passes with just four touchdowns to two interceptions. The Blackshirts could and should have a field day on Saturday night.
5. Are the special teams woes fixed?
When Caleb Lightbourn boomed a 58-yard punt to pin Oregon at its own 12-yard line with just 10 minutes remaining in the game, the 90,000 fans inside Memorial Stadium all seemed to breathe a collective sigh of relief.
While the true freshman wasn't terrible in the first two games, his production fell far short of what the Huskers had been used to with the great Sam Foltz. But with that one monster kick along with an average of 47.2 yards on five attempts and three punts downed inside the Duck 20, Lightbourn showed just how good he could be.
On top of that, Nebraska ended up having its best overall special teams performance of the season. Pierson-El helped change the game with his big return, the punt team only allowed one return for five yards, and the kickoff team limited Oregon to a long return of just 20 yards.
Best of all, the kick block team ended up providing one of the biggest impacts of all by stopping the Ducks on 4-of-5 two-point conversion attempts. Nebraska's special teams certainly weren't perfect, but if they can match that kind of effort on most weeks, it could help change the outcomes of even more games going forward.