Five burning questions heading into Northern Illinois week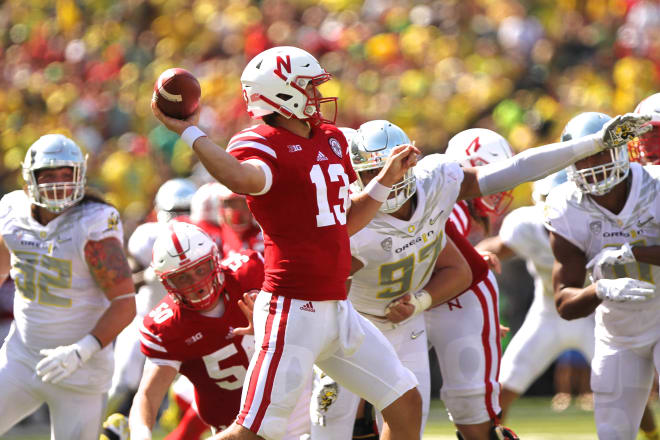 1. Can the defense adjust?
Saturday's 42-35 loss at Oregon was one of the strangest seven-point defeats in recent memory.
In one half, Nebraska's defense was as porous as a sponge, getting torched for six touchdowns and more than 400 yards of total offense in just two quarters.

Then in the second half, the Blackshirts looked like a completely different unit, shutting out the Ducks, allowing barely over 150 yards and forcing two turnovers.
While the damage had obviously been done before defensive coordinator Bob Diaco could make the necessary adjustments, the one silver lining was that NU's defense was able to turn things around in a major way after halftime.
Can the Huskers play like the team we saw in the third and fourth quarters on a regular basis? Or was it more of a result of Oregon reverting to an overly conservative game plan and throwing the ball just eight times in the second half?
2. What is Bryant's status?
To add injury to insult, Nebraska's offense was dealt a potentially major blow when running back Tre Bryant suffered a right knee injury just three plays into the fourth quarter.

Bryant was down for several minutes and couldn't put any pressure on his right leg as he was helped off the field, but he was later seen standing under his own power on the sideline.
After the game, head coach Mike Riley said it was still too early to know the full extent of Bryant's injury, but added that it may not be quite as serious as they initially thought.
Given that the sophomore was already dealing with knee issues that forced him to sit out multiple practices in fall camp, it's hard to know if Saturday's injury was just a setback of his original issue or something new.
His status going forward will be huge for the Huskers, as he became the first NU player to rush for 100 or more yards in his first two games of the season since Ameer Abdullah in 2013.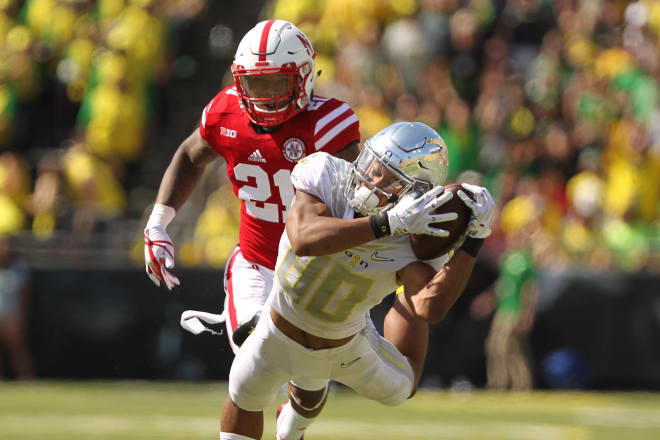 3. How good is Lee?
For as much talk as there has been about Tanner Lee's potential, Saturday definitely tempered expectations a bit for the junior quarterback.

While the Tulane transfer ended up throwing for 252 yards and three touchdowns, he did so at just a 46-percent clip (19-of-41) and threw a whopping four interceptions to help seal the Huskers' fate.
To be fair, one could argue that two of those interceptions weren't entirely Lee's fault, as the first was tipped in the air by his receiver and the fourth came when he was hit as he was throwing to end the final drive of the game.
Either way, we learned that Lee is far from infallible, and just like most quarterbacks he's going to struggle when asked to try and win games almost entirely with his arm.
4. What happened to Ozigbo?
Given Bryant's injury and the way Nebraska was able to run the ball pretty effectively between the tackles, it spoke volumes that junior running back Devine Ozigbo still didn't even sniff playing time on Saturday.

The coaching staff spent all offseason saying that the Huskers had a three-man backfield battle going on with Bryant, Ozigbo, and junior Mikale Wilbon, but that hasn't been the case one bit through the first two weeks.
Bryant has accounted for 51 of NU's 65 total rushing attempts thus far, with Wilbon a distant No. 2 with just five. Ozigbo hasn't even seen the field, let alone touch the football.
So what gives? Is Ozigbo that deep in the coaches' dog house that he's not even in the running back discussion anymore? We should get an answer to that if Bryant has to miss any time.
5. Did Farniok claim the right tackle job?
It wasn't a surprise when senior David Knevel was scratched from Nebraska's lineup against Oregon, as he missed the previous week of practice with an ankle injury he suffered vs. Arkansas Sate.
His absence met redshirt freshman Matt Farniok would get his first career start for the Huskers at right tackle on the road in one of the most hostile environments NU would see all season.
The Sioux Falls, S.D., native seemed to rise to the occasion just fine, playing the entire game without committing a single penalty and helping Nebraska post 35 points and 361 yards of total offense.
Knevel has been plagued by injuries for the past three seasons, and it's hard to trust that he'll be able to hold up without another setback whenever he does return to action.
Pair that with the promising debut of a young guy in Farniok who the coaching staff has raved about, and there might be a changing of the guard at the No. 1 right tackle spot coming soon.