Five burning questions heading into Michigan week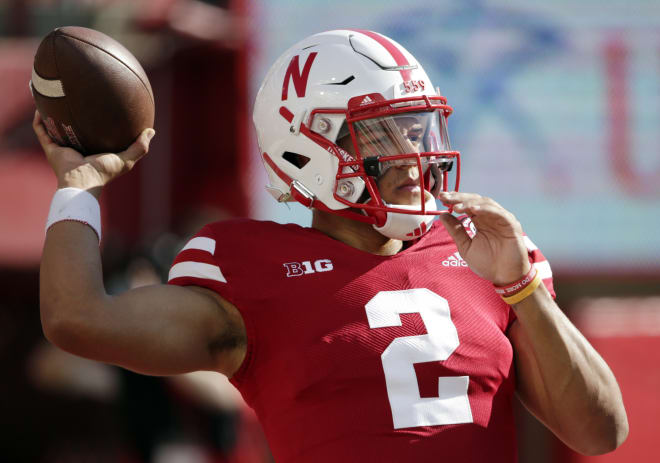 1. Will Martinez be back?
There isn't a bigger question facing Nebraska right now as it heads into its first road game of the season and its Big Ten Conference opener vs. Michigan this week.
True freshman quarterback Adrian Martinez (knee) could very well be the difference between the Huskers making a bowl game and the season further falling apart, and his status for by far the most difficult test yet will be a huge factor in how NU's chances are viewed.
Sophomore walk-on Andrew Bunch was serviceable in his first career start vs. Troy, mixing some good plays with some head-scratchers that could be expected of a player in his situation.
But it became painfully clear for Nebraska that without Martinez it would struggle in a major way as the level of difficult only continues to increase as the season goes on.
2. How will the o-line respond?
Maybe the most disappointing aspects of Saturday's loss to Troy was how poorly Nebraska's offensive line played against a much smaller Trojan front seven.

The Huskers went in with the game plan of setting the tone from the opening drive and running the ball right at Troy's defense, but the o-line couldn't generate any sort of consistent push.
Nebraska ended up rushing for 187 yards on 48 attempts and a modest 3.8 yards per carry. The line also gave up three sacks and 10 tackles for loss against a TU defense that loaded up the box and essentially dared Bunch to throw.
Whether Martinez or Bunch gets the start this week, the offensive line will ultimately dictate how well the offense responds after an ugly 0-2 start.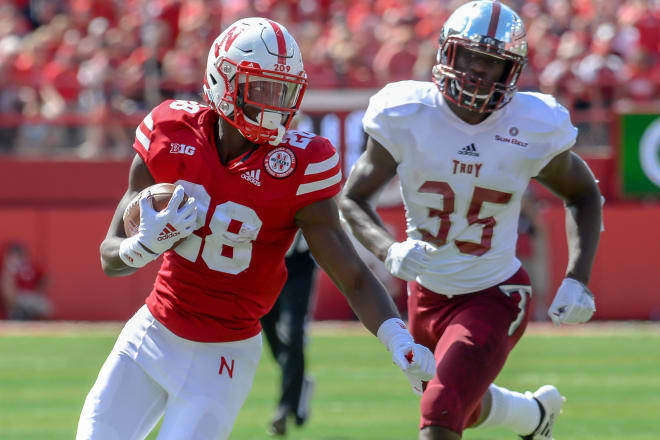 3. Is Washington poised for a bigger role?
One of the few bright spots of Saturday's loss was the breakout performance of true freshman running back Maurice Washington.
Among the stars of fall camp after arriving on campus just before the start of practices, Washington built off of a decent debut vs. Colorado (eight carries for 28 yards) by racking up a game-high 92 yards on 14 rushes while adding three receptions for 14 yards.
What impressed the most about Washington's performance was his ability to turn short runs and even potential losses into big gains by making defenders miss and popping outside.
Junior Greg Bell, who leads NU with 168 rushing yards through two games, had a decent day with 14 carries for 64 yards. But senior Devine Ozigbo - the co-No. 1 running back on the depth chart the first two games - managed just 25 yards on nine rushes, with 11 of those coming on one attempt.
Could Washington make a jump up the running back pecking order and see an even bigger role this week at Michigan?
4. Can the special teams get fixed?
Nebraska's offense and defense have both had their share of issues through the first two games, but none compare to the woes the Huskers' have had in the game's third element.
The Huskers' special teams have been downright bad this season in every facet, and one could argue their poor play has been just as much to blame for NU's 0-2 start as anything else.
The return games have been non-existent, as Tyjon Lindsey has three punt returns for minus-two yards and J.D. Spielman is averaging a pedestrian 19.2 yards per kickoff return.
Kicker Barret Pickering has missed two of his first four field goal attempts of the year, and the punt team is giving up a whopping 15.0 yards per return, including Saturday's 58-yard runback for a touchdown.
On top of all that, Nebraska's special teams have been flagged for six penalties already. Needless to say, that simply cannot continue if the Huskers are going to have any chance to turn this season around.
5. Will a road trip do this team some good?
In some cases, the best thing for a team struggling the way Nebraska has early on is to get out of town and away from the noise that surrounds the program.
The Huskers will get that chance for the first time this week with their opening road trip of the year, and while there's nothing easy about their opponent in Michigan, the timing couldn't have been much better.
As we've seen with Nebraska teams in previous years, sometimes there's a unifying aspect to going into enemy territory with only your teammates to rely upon. Senior safety Tre Neal said on Saturday that he thought some guys were too amped up and playing with too much emotion.
Being able to step away from the Husker football bubble for a game could be just what this team needs to lock in and focus enough to avoid all of the costly mental errors.