Five burning questions heading into Illinois week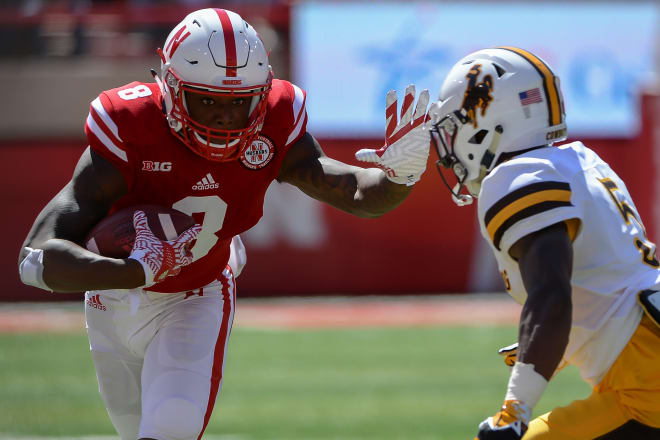 1. Is the run defense becoming a concern?
If you would have asked defensive coordinator Mark Banker this question following Nebraska's 24-13 win over Northwestern on Saturday night, his answer would be a resounding 'yes'.
For the second game in a row the Huskers' defense struggled to contain the run, and while the Wildcats didn't put up nearly the numbers that Oregon did a week earlier, they still managed to extend drives and chew out yardage all night.
It hasn't just been a select few types of running plays that have hurt NU, either. Both Oregon and Northwestern gashed the front seven at times with runs right up the middle and also had good success getting to the edge on outside runs.
In all, the the Blackshirts have given up 495 rushing yards and six rushing touchdowns over the past two games, with an average of 6.2 yards per carry.
The Huskers have been fortunate that the recent struggles haven't cost them more on the scoreboard, but they can't expect that luck to hold up as the Big Ten grind rolls on.
2. Can the offensive balance continue?
Essentially since the day Mike Riley was hired the message he has preached over and again about his ideal offensive identity for Nebraska has been balance. So far, the Huskers have been doing exactly that.
Through four games NU has averaged 38.5 points and 485.0 yards in jumping out to its 4-0 start. Of the 300 total plays the Huskers have run, 188 have been rushes for 968 yards and 11 touchdowns, while 112 have been passes for 972 yards and nine scores.
That averages out to 242 yards rushing and 243 yards passing per game, good enough to rank third in the conference in both categories.
The Huskers have leaned a bit more on the running game so far, and history suggests that's a very good thing. Under Riley, Nebraska is now a perfect 7-0 when rushing for at least 200 yards, including 3-0 this season. It's also 6-0 when out-gaining its opponents on the ground.
Teams will no doubt try their best to force quarterback Tommy Armstrong to beat them with his arm as the schedule moves on, but maintaining that type of balance and production is clearly NU's formula for success.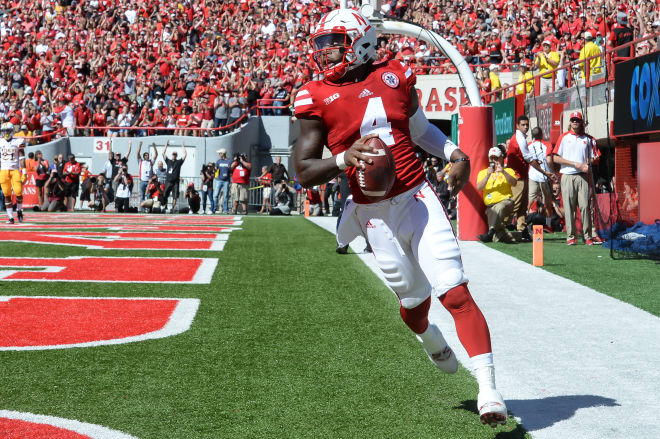 3. What is the health status of the offensive line?
As good as Nebraska's offense has been through four games, injuries are beginning to take their toll up front on the offensive line.
The Huskers may have suffered another temporary blow when starting right guard Tanner Farmer injured his ankle during the second half against Northwestern.
While senior Corey Whitaker was able to fill in fine to finish the game, Farmer's status remains in doubt as the Huskers being preparations for Illinois.
Nebraska was already thin on its interior offensive line following the season-ending knee injury to projected starting left guard Jerald Foster back in fall camp.
If Farmer is unable to play this week, the Huskers could be forced to burn true freshman Boe Wilson's redshirt should another injury occur against the Illini. Nebraska has already stated it wants to save Wilson this season, and he didn't even make the travel roster for Northwestern.
4. What will Nebraska get from Illinois and Lovie Smith?
It's still early in the year, but the Lovie Smith era at Illinois has gotten off to a rocky start with the Fighting Illini opening his first season at 1-2.
There was a considerable buzz around Illinois' program when Smith's hiring was announced, as he brought a nationally-known name and a strong NFL pedigree to Champaign.
But after an easy 52-3 rout of Murray State in his Illini debut, Smith's team has dropped two straight lopsided home defeats to North Carolina (48-23) and Western Michigan (34-10).
Illinois will have had two full weeks to regroup and prepare for Nebraska coming off an early bye, so it will be interesting to see how Smith and his staff respond in their first Big Ten Conference game.
Is the Big Ten West race starting to come into shape?
We may only be one game into the Big Ten season, but things are slowly starting to take shape as far as the leaders of the pack in the Big Ten West.
Nebraska and Wisconsin currently sit atop the division with perfect 4-0 records, while Iowa (3-1) and Minnesota (3-0) are just behind. But based on the way those four teams have looked over the first month of the season, the Huskers and Badgers seem to be a cut above.
Wisconsin knocked off then-No. 5 LSU and then handled No. 8 Michigan Sate 30-6 on Saturday, moving up to No. 8 in both the Associated Press and Coaches polls. Nebraska jumped five spots to No. 15 in each poll after its win over Northwestern.
Looking ahead at the schedule, NU could very likely be 7-0 heading into its trip up to Madison on Oct. 29. The Badgers, though, have just begun a meat-grinder stretch of their season, as they play at No. 4 Michigan, home vs. No. 2 Ohio State, and at Iowa before the Huskers come to town.
If Nebraska can handle its own business until then, that game could be a defining point in deciding which team punches its ticket to Indianapolis.