Five burning questions heading into Colorado week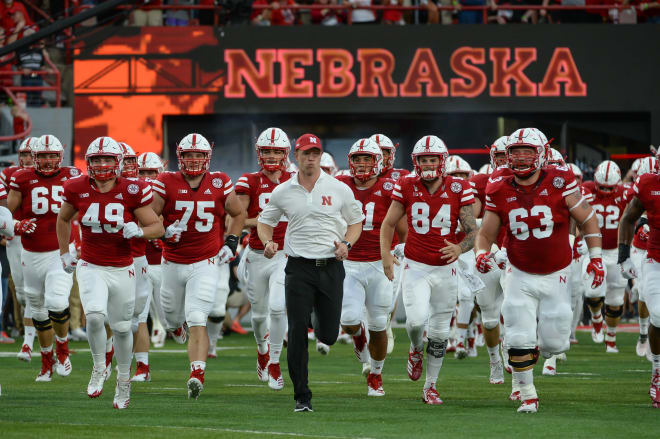 1. What impact will Saturday's cancellation have?
Aside from being one of the bigger letdowns in recent Nebraska football memory, there will be several ramifications of the Huskers' Week 1 game vs. Akron being cancelled due to severe weather on Saturday night.
One of the most pressing of which is eliminating an important game's worth of experience for a new and very young team, especially going into this week's new "opener" vs. Colorado.
Along with not getting true freshman quarterback Adrian Martinez any live game snaps, NU's defense remains without any critical in-game evaluation of its personnel.
With so many unanswered questions remaining on both sides of the ball, how big of a blow will Saturday's cancellation be in terms of stunting Nebraska's development going forward?
2. Will Nebraska make the game up?
In the wake of Saturday's late-night cancellation was the question of whether Nebraska would have the opportunity to potential reschedule the game in the future to get back to a full slate?
When it was learned that moving the contest back a day to Sunday wasn't an option, the next scenarios became possibly playing a different opponent over NU's bye week (Oct. 27) or facing Akron (or another team) at the end of the regular season in December, should the Huskers not make the Big Ten Championship.
Nebraska athletic director Bill Moos announced Sunday that "fans are encouraged to hold onto their tickets from last night's game in the event a game were to be added later in the season."
Later, Akron athletic director Larry Williams said the Zips and Nebraska were in talks to make up the game on Dec. 1 if either team needed it to become bowl eligible.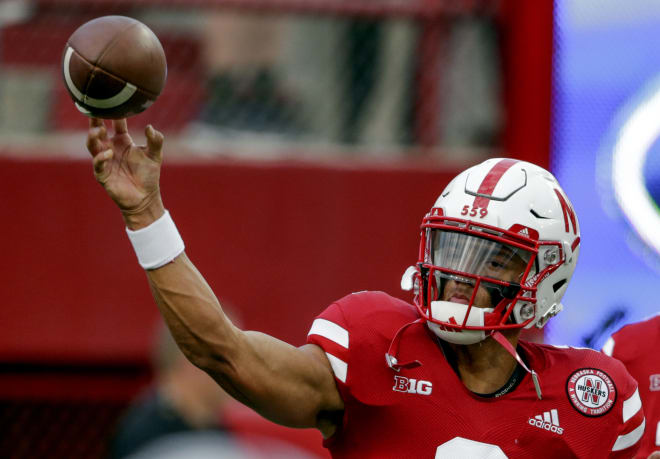 3. Is Martinez ready for a Power Five test?
Before Nebraska officials put a stop to the game, Akron did get the opening kickoff in for a touchback.
The Husker offense took the field, and after quickly being told to head to the locker room, Martinez could be seen pleading his case to a referee that they should keep on playing.
It's understandable why Martinez was so adamant on getting the game in, as it was supposed to mark his historical debut as the first NU true freshman ever to start a season opener at quarterback.
Now, after months of heated competition to win the starting job, Martinez will have to wait another week before taking his first game snap as a Husker.
The worst part of the situation for Martinez is that he'll now have to take on his first Power Five opponent in Colorado without a game to get his feet wet, which could substantially raise the level of difficulty.
4. Can the defense slow down Colorado?
While Nebraska's offense couldn't even get to the line of scrimmage in Week 1, Colorado will come to Lincoln riding high after an impressive 45-13 romp of instate rival Colorado State.
The Buffalos did as they pleased vs. the Rams defense, racking up 596 yards of offense with quarterback Steven Montez going off for 338 yards on 22-of-25 passing with five total touchdowns.
Granted, CSU's defense had also just given up a whopping 43 points and 617 yards of offense in a loss to Hawaii the week before. But Colorado looks like a team that will give the Huskers' defense all it can handle on Saturday.
Again, not having a game to settle in and adjust could be just as much of a hinderance for the defense as it could be for Martinez and the offense.
5. How will NU adjust for more potential bad weather?
Looking ahead at the forecast for this coming Saturday, Nebraska could be in for another rainy game day.
A lot can obviously change over the next five days, but current weather models show a chance for more thunderstorms in the Lincoln area for Saturday afternoon right around NU's 2:30 p.m. kickoff.
Aside from just hoping to get a game in this time around, the Huskers will also again need to have their plan ready for operating in less-than-ideal conditions. Frost is no stranger to operating his offense in the rain, as he had to do so plenty of times at Oregon and Central Florida.
But with a true freshman quarterback still awaiting his first career start and such an emphasis placed on ball security in their style of play, it will be interesting to see how Frost and Co. adapt to potentially making another rainy debut.