Five burning questions heading into Arkansas State week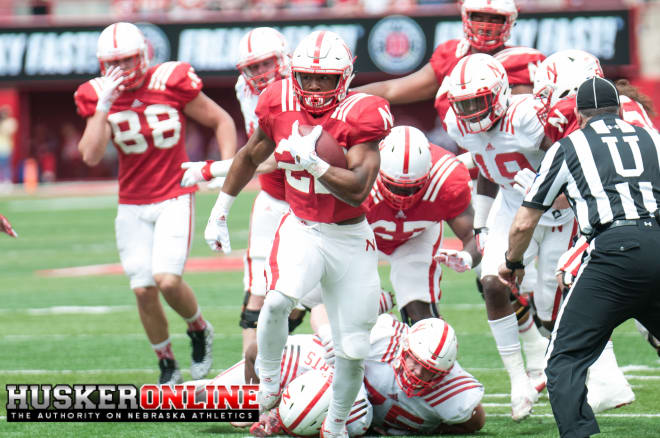 1. Can Tanner Lee live up to the hype?
The amount of hype and excitement that has built around quarterback Tanner Lee over the course of the offseason is unlike anything Nebraska has seen in a long, long time.
On Saturday, the junior will finally step into the spotlight in his first real game as the Huskers' starting signal caller.
Lee has looked every bit the part of the potential NFL draft pick he's been built up to be by NU's own coaches and pro scouts alike. But the reality is he's yet to show anything against a live defense in a game situation since transferring from Tulane a year ago.
Arkansas' defense is no easy warmup, either, especially the Red Wolves' pass rush. Will Lee be able to play at the level that has earned the praise of most everyone who has watched him this offseason?
2. What will the running back rotation looking like?
Nebraska has been waiting all spring, summer and fall for one of its running backs to step up and solidify the title of the No. 1 workhorse entering the 2017 season.
Yet with the first game now less than a week away, little if any separation has occurred between sophomore Tre Bryant, junior Devine Ozigbo and junior Mikale Wilbon.
In fact, the rotation ended up getting even more complicated with the emergence of true freshman Jaylin Bradley, who certainly put himself in a position for immediate playing time with his play during fall camp.
As a result, look for the Huskers to rotate early and often in the backfield on Saturday. Most assume that Bryant will be the starter, but don't be surprised if the total workloads for each back depend primarily on down, distance and game situation.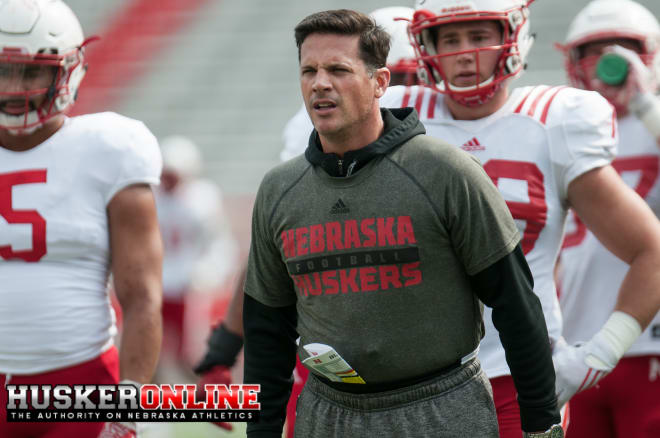 3. Will Morgan, Reed be face any suspensions?
Star wide receiver Stanley Morgan Jr. and veteran safety Antonio Reed found themselves in the headlines for the wrong reasons earlier this summer, as they were pulled over and arrested for possession of marijuana while vacationing in Florida.
The good news for Nebraska was that all charges were eventually dropped for both players, but that doesn't eliminate the possibility that there still could be some internal discipline handed out in the way of suspensions.
Head coach Mike Riley made it seem like Morgan and Reed did everything asked of them and more to atone for their mistakes over the summer, but Riley has yet to officially announce whether either would miss any game time.
4. Is the offensive line ready to rebound?
The last two games for Nebraska's offensive line, which returns five players with starting experience from last season, were two of the worst outings the unit had in 2016.
A 40-10 drubbing at Iowa and then a dismal effort vs. Tennessee in the bowl game left some serious concern about the state of the o-line entering the offseason.
All of the reports from spring practice and fall camp were that the group had put last year's disappointing finish behind them and were determined for a bounce-back campaign this season.
We'll get a pretty good idea of how far the offensive line has actually come on Saturday, as they will face an Arkansas State defense that thrives on a disruptive pass rush.
In particualr, the Red Wolves feature one of the best pass rushing defensive ends in the country in former Freshman All-American and multi-year All-Sun Belt selection Ja'Von Rolland-Jones. The senior will be looking to add to his conference record career sack total that he set midway through his third season last year.
5. What will Diaco's debut bring?
Along with the change a quarterback with Lee taking the helm, the other major storyline for Nebraska this offseason was the transition under new defensive coordinator Bob Diaco and the move to his 3-4 scheme.
While it seemed like a fairly significant adjustment entering the spring, NU's coaches and players alike have all stated their surprise with just how quickly the defense has picked up the new system in only a few short months.
Those reports are obviously encouraging, but the reality is no one will truly know how far the defense has come under Diaco until it faces an actual opponent.
Saturday will be a major revelation for the Huskers and their fans alike, as the actual look of Diaco's defense has been kept very much under wraps thus far. The debut vs. Arkansas State should answer a lot of questions as to what we can truly expect from this defense in 2017.