Finding new A.D. could hinge on signing the right executive search firm
Nebraska is on the clock.
Tuesday's announcement that former Cornhuskers' great Dave Rimington will serve as the interim athletic director for up to 60 days is the clearest indication yet that Nebraska plans to move quickly to find a permanent replacement for the fired Shawn Eichorst.
But Nebraska won't be the only big-name school on the hunt this fall for a new A.D., which could impact their list of candidates and the cost of hiring Eichorst's replacement.
There are about 18 athletic director openings right now across the country, according to a job tracker monitored by the National Association of Collegiate Directors of Athletics, which has about 1,700 member schools.
Nebraska is on that list. So are the University of California, the University of Virginia, both from Power Five conferences. The remaining schools include Yale, Richmond, the University of Texas-El Paso, and the University of Texas-San Antonio.
Not on that list but possibly kicking the tires is Texas, where Men's Athletic Director Mike Perrin's contract is set to expire after the 2017/2018 school year. There's been no clear word out of Austin on whether he'll be retained.
Moreover, some solid senior level candidates were scooped up earlier this year, namely Gene Taylor who left Iowa for Kansas State, and Martin Jarmond, who took the Boston College job after eight years at Ohio State.
Where does that leave Nebraska? Several college sports observers said Nebraska is still very much a plum administrative job, with its vast fan support, a profit-turning athletics department, and allegiance to the Big Ten.
The next athletic director will oversee a department with a projected fiscal year 2018 operating budget of $129.8 million and a staff of 306. That compares to Eichorst's first-year operating budget of $92.5 million and 286 employees.The university competes in 24 men's and women's sports.
In addition, the new boss will be setting the priorities for the chancellor, the president and Board of Regents on how Nebraska intends to spend its buckets of money coming from Big Ten revenue sharing, merchandising, and the Adidas sponsorship.
"Nebraska would be a great institution" to lead with its strong tradition and values, said Bob Vecchione, executive director of the National Association of Collegiate Directors of Athletics. He professed no knowledge about potential candidates for Nebraska's job.
But, some observers also said Nebraska might not be the red feather in the cap for everyone anymore because the football program has not enjoyed championship success for 20 years. Perhaps, observers said, Nebraska's time has passed on the national scene, at least in football which pays a lot of bills.
None of those observers, who spoke on background only, offered any insights into who might make Nebraska's A-list of finalists.
With Rimington anchoring the interim job, the next step is hiring an executive search firm. And there are plenty well-connected firms to choose from, with fees that typically start at $75,000 to $100,000 and up.
The big names -- and Nebraska said it will hire a "highly recognized" firm -- include Korn Ferry, Collegiate Sports Associates, Parker Executive Search, and IMG, which already has a merchandising partnership with the Cornhuskers. Another firm that could surface is Turnkey Sports & Entertainment, which handled Alabama's recent search for a new athletic director.
Nebraska also intends to create an internal search committees and an advisory group to generate leads, nail down priorities for the position, and guide the process.
On this tight of a schedule, can Nebraska get its man or woman? Will they look to corporate America for candidates? Go after a current athletic director at another school, or a rising star itching to land a top job ? Lock in on a former athlete with ties to the university?
It's all about finding the best fit, and not just for the hard requirements of the job. There also are the soft skills: Is the candidate a good personality fit? A good cultural fit?
One thing's for certain: Hiring a search firm means most if not all of this process will play out behind the scenes until the selection has been made. That's one key reason why most power-conference schools rely on outside help rather than letting an internal committee handle the hiring and operating more in the open.
"It keeps the search process off the front pages," said Vecchione said.
Make no mistake, finding the best person for the job can favorably impact a school for decades, just as things can go the other way by making the wrong choice.
"There's an old saying that the athletics department is the front porch of the university," Vecchione said.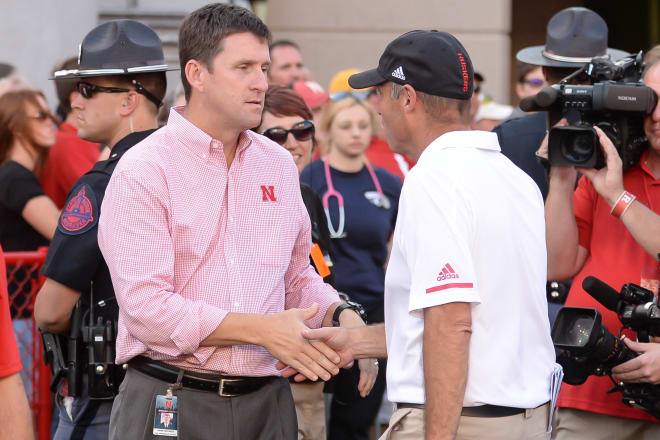 The process 
Sports-focused executive search firms has become a growing industry. One reason: the high turnover among college coaches and A.D.s
Consider this number: There have been 39 A.D. changes over the last two years. That number was shared at a conference earlier this week by Tom McMillen, the former Maryland basketball star who is the head of the Division 1A Athletics Directors' Association.
Vecchione attributed some of the turnover to changes in schools' top administration -- presidents and chancellors. When new leadership steps in at a college, they often want their own A.D. The trickle-down often doesn't stop there, as the new A.D. brings in new top deputies.
While most schools will set the requirements they're looking for in a new A.D. and offer several potential candidates from their own wealth of connections, they typically turn the vetting process over to search firms. Based on those requirements, companies put together their list.
To be sure, those lists include racial and gender diversity, said Vecchione. And indeed, there have hiring gains on those fronts at schools such as Boston College, the University of Washington, and the University of Nevada at Las Vegas.
Schools also turn to search firms for confidentiality and legal reasons. All the communication goes to the outside firm, largely shielding the hiring process from the news media. And if there's a problem down the road with the hiring, the consulting firm might be the one to get the blame.
But going through a third party can have some drawbacks, and not just financially. Some feel search firms all too often recycle their buddies and close contacts for job openings, even if they may not be the right fit.
One of the most successful search firms with a sports focus is Collegiate Sports Associates. Led by former college athletics director Todd Turner, the North Carolina-based company notes on its website that it has placed 25 athletics directors at schools, including Missouri, Penn State, Florida State, and Virginia Tech.
When Alabama began searching last fall for a new A.D., it turned to New Jersey-based Turnkey Sports & Entertainment.
All was quiet until early 2017 when the university announced the hiring of Greg Byrne, the former vice president of athletics at the University of Arizona.
Byrne's father? Bill Byrne, who ran Nebraska's athletics department for 11 years, starting in the early 1990's.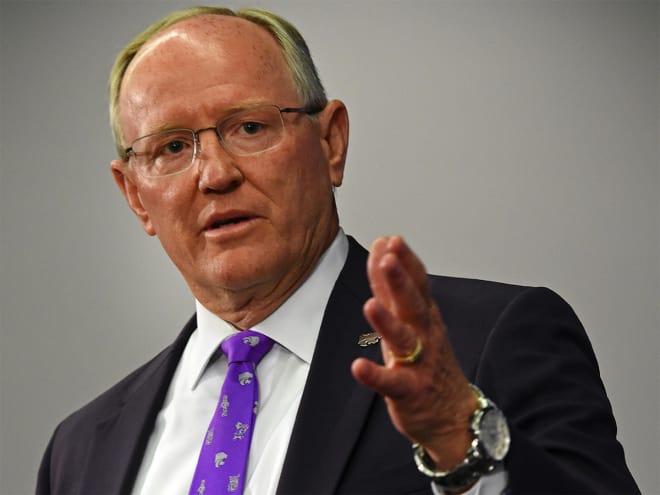 The results 
Athletics directors come in all shapes and sizes, but most have had long careers in athletics administration.
Some recent hiring experiences:
*Kansas State needed a little more than a month this spring to find a replacement for John Currie, who took the A.D. job at Tennessee.
The university assembled an eight-member internal search committee, led by the head of the school's alumni association. It did not use an outside consultant.
On April 14, Gene Taylor was introduced as the new A.D.
He had served as deputy athletics director at Iowa since 2014, working in the football program. Before that, Taylor ran North Dakota State's athletics department. He has a degree in business management and a master's in sports administration.
*The University of Kansas, likewise, did not hire a search firm when it sought a new A.D. about seven years ago. An internal committee selected Sheahon Zenger, who took over in early 2011.
Zenger had been the A.D. for five years at Illinois State, and had a football coaching background, including a stint at K-State where he served as recruiting coordinator and director of football operations.
*Jim Sterk, who took the Missouri A.D. job in August 2016, is a former college football and basketball player who oversaw a five-year stretch of on-and-off-the field success at San Diego State University. He also worked at Washington State, and has a master's in sports administration.
Sterk replaced Mack Rhoades, who held the Missouri job for one year.
*Boston College reached into the Big Ten in April to hire Martin Jarmond, who had been deputy director of athletics and chief of staff at Ohio State. Before spending eight years with the Buckeyes, Jarmond worked seven years at Michigan State.
Boston College used Atlanta-based Parker Executive Search, to find Jarmond, who at 37, is the youngest athletic director among Power Five conferences.
The former college basketball player, has a masters of business degree and a masters in sports administration.
*Rutgers hired a former dean of the Seton Hall School of Law as its A.D. in November 2015. Pat Hobbs was hired after a "strong referral," Rutgers' said at the time. Hobbs replaced former Nebraska volleyball great Julie Hermann, who left amid controversy.
At Seton Hall, Hobbs also served as interim athletic director from 2009 to 2011.
Steve Rosen covers business of sports stories for HuskerOnline. Questions, comments, story ideas? Contact Rosen at sbrosen1030@gmail.com.