Final take: This sets the stage now for something big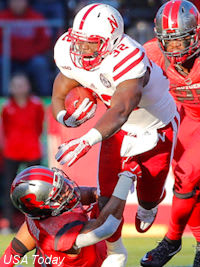 [rl]NEW BRUNSWICK, N.J. - The game of football is about momentum, and for the first time all season Nebraska has established it for two consecutive weeks.
Saturday's 31-14 win at Rutgers was by no means perfect, but the Huskers treated their time in New Jersey like a business trip. The defense and special teams came up big on Saturday, setting the stage for a Black Friday showdown in Lincoln against Iowa.
NU's defense set the table by getting six quarterback sacks, two interceptions and 11 tackles for loss, while the special teams helped the Huskers dominate the overall field position. This helped off-set the three interceptions thrown by quarterback
Tommy Armstrong
.
"This is two in a row for us now, so we are pumped," punter
Sam Foltz
said. "Iowa is coming in here and we've got a little bit of momentum going into them and I think we are peaking at the right time.
"We are a hot football team and we've got a lot of things working for us. We are excited and we can't wait for them to come to Lincoln."
The fear this week was a letdown performance after last week's win over Michigan State. Earlier this year the Huskers experienced that in losses at Purdue and Illinois.
The defense made sure that wasn't the case on Saturday.
"(This win) gives us the confidence we need and it gives us the confidence that we can play with anybody," junior defensive tackle
Vincent Valentine
said. "Obviously we played with Michigan State, we got this win in, but going into our bye week now we need to work on our craft and stay into the game because the season is not over with. We have the biggest game on our schedule coming up."
It also says a lot about the character of this team. After the Purdue loss many thought this team was dead in the water.
Instead the Huskers have treated this final stretch like a mini three game season and thus far they are 2-0 with the biggest game looming.
"It feels good and I know the players feel good about that," head coach
Mike Riley
said on the momentum going into the bye week. "It certainly sets up this game with Iowa. It's a big game for a lot of reasons, but for us they are really obvious. It's a bowl opportunity. It's playing another top ranked team. Just lots of stuff out there for us. Now with this win it sets the table for that."
Now on to the post game breakdown….
What I saw on Saturday
***I would estimate there were more Husker fans at this game than there were at road trips to Illinois and Purdue. This is a rare East Coast trip and the Husker fans in the area came out in full force.
***There was a moment on Saturday were Rutgers fans actually booed their head coach
Kyle Flood
when he appeared on the big screen for a public service announcement. That's about as New York as it gets.
***Going into the game Nebraska knew they were going to use their tight ends more today. This was easily
Cethan Carter
's best game of his career. He finally showed the potential people thought he's always had.
***The depth on Nebraska's defense was the best it's been since BYU. NU actually had fresh bodies to rotate in and out at linebacker and on the defensive line. That made a huge difference in the consistency of the Husker pass rush.
***Nebraska will hold at least two practices on their bye week and they will begin regular Iowa game week preparations on Sunday next week. Multiple Husker coaches, including Riley will also spend time on the road this week recruiting.
The final grades
Rushing offense: B
It was by no means a flashy day on the ground for Nebraska at Rutgers, but it was productive. The Huskers got 173 yards on 28 carries from their backs and receivers, which was good for a 6.2 yards per carry average. They had the balance they needed to win this game and
Imani Cross
once again was the hot hand leading the way with 90 yards on 20 carries. I love the tight end reverse call to
Cethan Carter
on third down.
Passing offense: C-
For every bad throw
Tommy Armstrong
made on Saturday, he made up with it by throwing three beautiful touchdown passes to
Alonzo Moore
, Carter and
Jordan Westerkamp
. Still the three interceptions by Armstrong just can't happen. Thankfully for Nebraska they got a strong performance from their defense and special teams.
Rushing defense: B
Rutgers was effective at times on the ground, getting 101 yards on 24 carries from their two running backs, but I thought NU did a good job of limiting their big play opportunities. NU's linebackers had a strong game all around against the run.
Passing defense: A
All around this was Nebraska's best game against the pass all season. NU got constant pressure on Rutgers QB
Chris Laviano
recording six quarterback sacks and came up with two interceptions. They also contained star Rutgers receiver
Leonte Carroo
to just 62 yards on four catches. Once again it all goes back to the pass rush. Laviano was a sitting duck in the pocket for most of the game.
Special teams: A
Nebraska dominated the field position on Saturday with the play of their special teams. Punter
Sam Foltz
was outstanding placing four punts inside the 20-yard line. Kicker
Drew Brown
also made his eighth consecutive field goal of the year from 44 yards out. The other big factor was the Huskers completely neutralized Rutgers' star return specialist
Janarion Grant
to 43 total yards in the return game.
Sean Callahan can be reached at sean@huskeronline.com and he can be heard each day at 6:50 am and 5:05 pm on Big Red Radio 1110 KFAB in Omaha during the football season. He can also be seen on KETV Channel 7 TV in Omaha during the fall and each week he appears on NET's Big Red Wrap Tuesday's at 7 pm.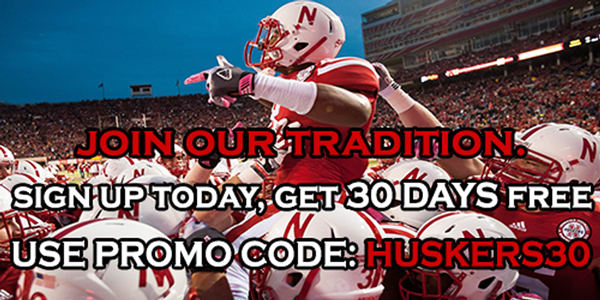 Click
Here
to view this Link.