Final take: Same questions still linger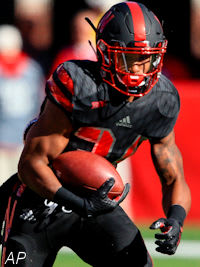 [rl]After what looked like a season changing performance last week at Minnesota, the Huskers went back to being the team we've seen all year in Saturday's 30-28 loss to Northwestern.
After eight games, the reality has sunk in that this is not a very good football team. A flawed team that can't consistently run the football, has very poor defensive depth and inconsistent play on special teams. Most importantly they don't know how to finish off an opponent.
All of these things showed up again on Saturday. As Northwestern lined up in the victory formation, the fans left in Memorial Stadium stood around with their arms crossed and collective scowls on their face of disbelief.
Nebraska football is 3-5 for the first time since 1960 and to even make a bowl game they have to win three of their final four games over Purdue, Michigan State, Rutgers and Iowa.
"We beat ourselves," junior quarterback
Tommy Armstrong
said. "We put ourselves in right situations at times, but we've also bitten ourselves in the foot a ton of times. It's came back to give us a 3-5 record."
I think maybe the most frustrating part over this eight game stretch is the fact each loss has been by 5 points or less. The Huskers haven't been dominated by anyone, but they aren't good enough to beat anyone. The lack the "it factor."
They don't have that one or two players they can lean on like an Ameer Abdullah or Rex Burkhead to carry them home.
It feels like a football purgatory. It's a feeling that hasn't been experienced at Nebraska in quite some time.
"We came out kind of slow," junior wide receiver
Jordan Westerkamp
said. "Obviously our defense had some great stops early, and we weren't able to capitalize on them. We'll have to go back and look at the film because I don't know exactly what the problem was. From a wide-out point, myself included, we had some pretty big drops today that could've changed the game.
"Like I said, myself included, I think I had a little slant route I missed. Just little mistakes, we were so close. It would be a whole different ball game if you clean those things up. But it is what it is, and you've just got to continue to move forward and go back and watch this film and get better."
Now on to the post game breakdown….
What I saw on Saturday
***It was great honoring the 1995 team on Saturday, but come on, they deserve more than a shared stage and an 11 am kickoff. We are talking about the most dominant team in college football. I know a lot of the guys on the 1995 team weren't happy with the decision on how the weekend was set up sharing the stage with other teams.
***After the game Riley said they will consider rotating offensive linemen this week. The line is the only position where the Huskers don't switch out guys on offense. Riley specifically mentioned
Jerald Foster
as a player they'll look at, along with continuing to play
Zach Sterup
when
Nick Gates
fully returns.
***I have not seen enough improvement on special teams this season to make me believe hiring a special teams coordinator is necessary. Last year Jeff Jamrog managed NU's special teams behind the scenes and the Huskers led the nation in average starting field position. They have gotten absolutely nothing from their return game this season other than last week's big return by
De'Mornay Pierson-El
.
***With the alternate uniforms it was hard to even realize linebacker
Michael Rose-Ivey
was on the field for three tackles.
***Speaking of the alternate uniforms, can they please create one that you can make out the numbers on? It wasn't as bad as some of the other ones, but still very hard to clearly see jersey numbers.
***Nebraska did not take advantage of the early success of their defense. They made enough plays early but the offense could not answer the bell on the other side. The attention to detail on Saturday was terrible. The most meaningless stat of the day was the Huskers held the ball for 38:58 and 86 plays. They were very empty numbers.
The final grades
Rushing offense: F
Nebraska's offensive line was completely owned at the point of attack by Northwestern. The Wildcats limited NU's running backs to 70 yards on 25 carries and a long run of only 9 yards. The Huskers only run longer than 10 yards came from Armstrong on a late QB counter play that went for 14 yards.
Passing offense: D
Because the Huskers inability to run, Armstrong was forced to throw the ball 48 times. The protection was inconsistent and Armstrong tried to do too much at times. His most costly mistake was a game changing pick six that went for a 72 yard touchdown on a third-and-long play. If he throws that ball away the Huskers would've had a field goal try to put them up 8-7 vs. falling behind 14-5 after the interception return. It completely changed the game.
Rushing defense: B-
Other than two quarterback scrambles by Wildcat quarterback
Clayton Thorson
that went for 117 yards, the Husker run defense was solid. They forced Northwestern to kick field goals with how they held up in the red zone. Those two big plays by Thorson though were too much to overcome.
Passing defense: B-
Northwestern didn't really want to pass, but the still managed one of their better yardage days of the year at 177 and most importantly they didn't turn it over. Down the stretch the Wildcats were able to find some one-on-one match-ups with NU's linebackers in the open field.
Special teams: D-
After the game Riley said this was the most lopsided phase of the game. The only thing that prevents an F is the fact
Drew Brown
made 43 and 48 yard field goals. The Wildcats completely owned the return game outgaining the Huskers 141 to 37. The
Jordan Stevenson
experiment on kickoff return has been an early bust, as he had just 38 yards on three returns. Punter
Sam Foltz
also had an off day putting three punts through the end zone for touchbacks.
Sean Callahan can be reached at sean@huskeronline.com and he can be heard each day at 6:52 am and 5:05 pm on Big Red Radio 1110 KFAB in Omaha during the football season. He can also be seen on KETV Channel 7 TV in Omaha during the fall and each week he appears on NET's Big Red Wrap Tuesday's at 7 pm.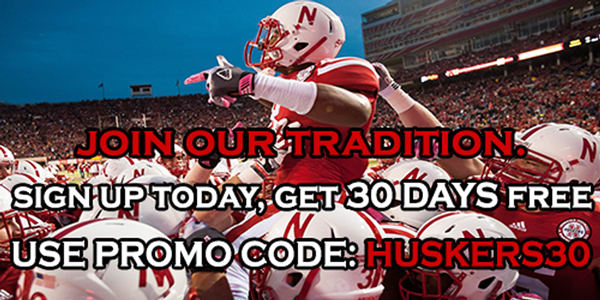 Click
Here
to view this Link.