Final take: Another nail in the 2015 coffin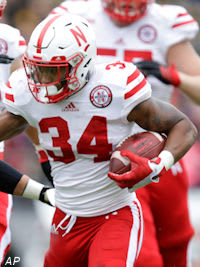 [rl]WEST LAFAYETTE, Ind. - Purdue didn't just pound another nail into the coffin of the 2015 season for Nebraska, they lit the coffin on fire.
A season that started with so much promise and optimism completely fell off the tracks on Saturday at Purdue's Ross-Ade Stadium. The Huskers turned the ball over five times and the Boilermakers were 6-of-6 in the red zone scoring touchdowns each time in route to a 55-45 victory that wasn't as close as the score indicated.
The score was 42-16 at the start of the fourth quarter, and the Huskers did most of their damage to Purdue when they were in more of a prevent defense mode scoring 29 points in the game's final 15 minutes. It's a hard loss to take, because this is a team that was 1-18 in Big Ten games the last three seasons under
Darrell Hazell
before Saturday.
Purdue is considered the worst team in the Big Ten and the Huskers played down to their level on Saturday. They couldn't run the ball against the league's worst rushing defense and they couldn't stop a Boilermaker offense that's been one of the worst in the country.
Yes you can pin it on the fact the Huskers were playing a back-up quarterback, but the lack of rushing offense and defense in general is what's more disappointing.
At 3-6, head coach
Mike Riley
and his staff are probably starting to figure out that things aren't so "Nebraska nice" in this state when you don't win football games.
"We are just going to keep coaching them," Riley said. "That's what we need to do. I think everybody would be naive if they didn't know this was not a good thing. We just have to keep going with them. I think that's what they need the most right now, and that's some more coaching."
To be fair the Huskers have had their fair share of roster issues in 2015, starting 20 different players on offense and defense over the first nine games due to injury.
Still, never should they lose to teams like Purdue and Illinois. Saturday's loss was also different than the other five just because the game was basically over in the third quarter. There was no last second heartbreak. Instead, it was a public lashing of social media tweets from national college football analysts talking about the "once proud Nebraska" losing to Purdue.
Junior punter
Sam Foltz
had this message to Husker fans that have lost faith in this team after Saturday's loss.
"Stick with us," Foltz said when asked what his message to Husker fans is. "Stick with us. You are the greatest fans in college football and hopefully show us and stick behind us and we're going to keep fighting.
"This is obviously not the season we all signed up for, but we are here and we have to keep fighting and hopefully they'll stick with us because they are the greatest fans in college football and we are going to keep fighting our tails off for them and hopefully they'll keep supporting us."
Now on to the post game breakdown….
What I saw on Saturday
***It was an interesting decision by Riley not to travel quarterback
Tommy Armstrong
to Purdue. I get that you only have 70 travel spots, but you can't tell me it makes more sense to travel guys like
Logan Rath
,
Sam Hahn
,
Jordan Stevenson
or
Garrett Poppen
over Armstrong. His value alone to Fyfe would've been a nice resource to have on the sidelines.
***This loss is about as bad as any I've covered in my 17 seasons. To see Nebraska get beat by a team they've dominated the last two years is hard to grasp. I don't know where you go from here or how you even begin to spin this. The talk of even making a bowl game at 5-7 seems like quite an afterthought.
***I thought Nebraska's lack of pass rush was an issue on Saturday. Early on they got pressure on
David Blough
, but he moved the pocket and was able to avoid NU's rush for most of the day.
***On the season Nebraska has started 20 different players on both offense and defense. I don't know if I've ever seen that before.
***I was glad to see
Brandon Reilly
get a shot on kickoff return. I think his skill set is built best for that role.
***The post-game moment of
Jack Gangwish
going up to the stands thanking and hugging Husker fans for coming to West Lafayette was special. It shows how important Nebraska football is to him and he gets how much it means to people in this state.
The final grades
Rushing offense: F
Nebraska got just 97 yards rushing on 20 carries from three different running backs. They had just 22 total rushing yards in the second half. The inability to have balance on offense may be the biggest issue right now. Purdue came into this game with the worst rushing defense in the Big Ten.
Passing offense: F
For his first time out there were some good moments for quarterback
Ryker Fyfe
, but it's hard to look past the four interceptions and botched snap. Fyfe finished with 407 yards passing and four touchdowns, but the five turnovers are the biggest reason why NU lost this game.
Rushing defense: F
When Purdue needed to run the ball and get yards they did. Nebraska had no answer for quarterback
David Blough
(82 yards) or running back
Markell Jones
(92 yards) gave Purdue more than enough on the ground on their three 33 rushing attempts. The Boilermakers found a way to keep NU's defense off-balance.
Passing defense: F
Purdue came into this game as a team that didn't want to pass, but just like we've seen just about every game this year the opposing QB had a career day. Blough finished 28-of-43 for 274 yards and four touchdowns. He was only sacked once and was very efficient in the red zone. His receivers also came to play.
Special teams: C-
Nebraska had multiple penalties on extra points, but that didn't come back to hurt them. They also had an extra point blocked, but blocked one of their own. They got a solid game out of
Sam Foltz
and did manage to have their best kickoff return game of the season.
Sean Callahan can be reached at sean@huskeronline.com and he can be heard each day at 6:52 am and 5:05 pm on Big Red Radio 1110 KFAB in Omaha during the football season. He can also be seen on KETV Channel 7 TV in Omaha during the fall and each week he appears on NET's Big Red Wrap Tuesday's at 7 pm.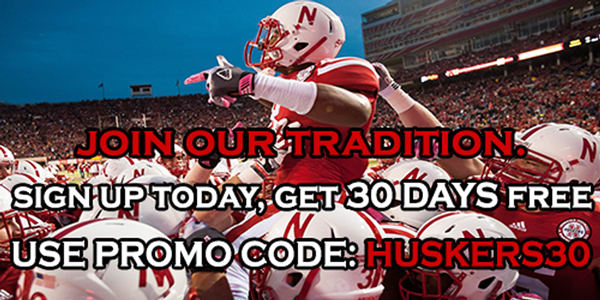 Click
Here
to view this Link.