Devaney shares interesting Tanner Lee story
Appearing on the Huskers.com Signing Day show, Nebraska Executive Director of Player Personnel Billy Devaney gave some interesting insight about the upcoming quarterback battle this spring.
Devaney said he's constantly asked who has the edge going into spring practice starting next month between quarterbacks Tanner Lee and Patrick O'Brien.
"That battle between Tanner (Lee) and Patrick (O'Brien) is going to be fun to watch," Devaney said. "People ask me all the time who's going to be the No. 1 guy going out there with the starters. I said 'that's easy. It's going to be Tanner O'Brien or Patrick Lee.'
"They both throw the ball extremely well. They are just natural. They are natural throwing the football, really good guys, really sharp and really good leadership qualities. That will be a fun battle, and then watching Tristan's development. He's been super impressive the short time he's been here. He's been like a 'gym rat.' He's around all the time, he's like a sponge and leaning on Tanner and Patrick for advice. I think we are set up pretty good at that spot for a long time to come."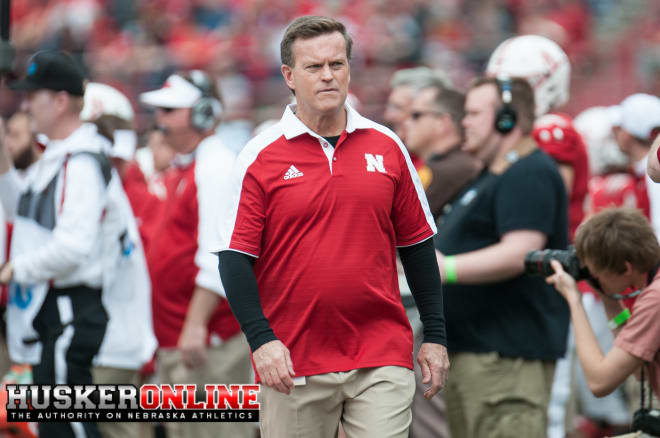 The other interesting story Devaney shared was when he first heard about Tulane transfer quarterback Tanner Lee during his days with the Atlanta Falcons.
Devaney said Lee's name was on nobody's radar until he took part in the Manning Academy and outperformed several quarterbacks there, including future NFL No. 1 draft pick Jared Goff of Cal.
"I was with the Falcons and you've heard on of the Manning Academy. The passing camp they have at Nicholls State every year. The NFL is not allowed to attend that camp, but I would call Archie (Manning) after it was over and just say 'give me a rundown on the guys that impressed you just throwing the ball, but more importantly the character of guys. How did they act?'
"Archie would call me and say 'here's a list of guys that are going.' Two years ago I said 'you don't have the kid from Cal on there (Jared) Goff.' Chances are he was going to be coming out as a junior, and he could throw the ball pretty good. He didn't have him initially down, so he ended up inviting Goff.
"So I called Archie after the camp and said 'give me a rundown of how everybody did?' He said 'your guy Goff could really throw and I'm glad that he was here. But we have a boy here that put him to shame. There is a boy down at Tulane named Tanner Lee.' I said 'you've got to be kidding me.' I know how Goff throws, and you are saying Tanner Lee throws the ball better? Archie said "there was no comparison. You have to keep your eye on this boy from Tulane.'
"So that was my first exposure to Tanner Lee, so in the back of my mind I knew I was going to be going to Tulane in a couple of years to see this guy. Then fast forward and (ESPN's) Chris Mortensen got involved because he's a friend of Archie's and Chris knows Coach Riley and Tanner was looking for a place to go. Mortensen recommends Nebraska because of Mike (Riley), and lo and behold Tanner's here, I'm here and Archie Manning is really happy."