Deontai Williams commit: What does it mean for Nebraska?
The Nebraska football team secured another important piece of their 2018 recruiting class on Sunday.
NU picked up commit No. 12 from Ellisville (Miss.) Jones County C.C. safety/cornerback Deontai Williams.
Here are some quick takes on what Williams' commit means for Nebraska.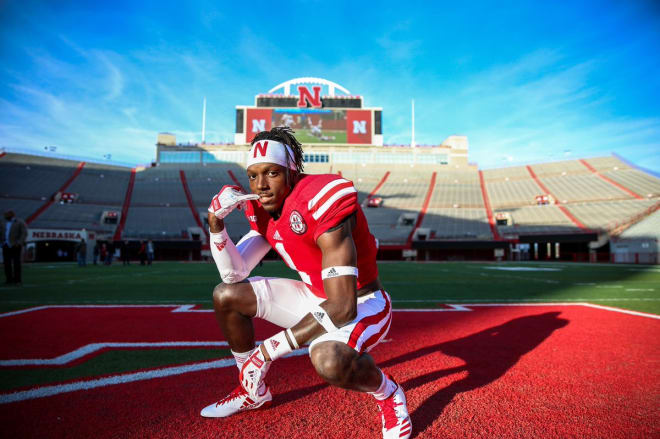 1. Nebraska continues to hit the JUCO market. Williams becomes the second JUCO commits the Huskers have landed this year. Before that, the Huskers hadn't signed a junior college recruit since the class of 2014 under former head coach Bo Pelini.
2. This staff clearly has concerns about this defense on the back end. The Huskers return four scholarship safeties in 2018, but they lose starter Joshua Kalu and former starter Kieron Williams. Deontai Williams will give them another option to throw into the competition at safety this spring. However, Williams can play both safety and corner.
3. Williams was committed to Florida twice, and Georiga once. He committed to Georgia and then Florida in high school, but failed to academically qualify and inked a letter of intent with Ohio back in 2015. He never made it to Ohio either, and that's how he got to Mississippi. While at Jones County C.C. he committed to Florida again, but another coaching change in Gainsville put him back on the market.
Frank Solich and Ohio thought they nearly had a steal in signing Williams. They had a connection to his high school teammate Javon Hagan, who was the MAC freshman of the year in 2016 for the Bobcats.
4. Williams was on Jacksonville Trinity Christian team in high school that had seven of the top 100 players in the state of Florida in 2015. All seven of them held Power Five offers. Williams was the only one of the seven that ended up not signing with a Power Five school because of his academic situation.
5. This staff continues to prove it can close on a recruiting weekend. Williams is the fifth commit the Huskers have landed in the last week.
6. You get the impression things are not done this weekend for Nebraska. Williams is the first commit to announce publicly, but he's certainly not going to be the last.
7. Nebraska worked Williams' recruitment off the radar. He was a surprise visitor brought in and did not publicly acknowledge anything from NU until announcing his commitment on Sunday. As a redshirt freshman, Williams had 26 tackles, two interceptions, and two forced fumbles in 10 games for Jones County. He has three years to play three, as he redshirted the 2016 season. Williams is expected to be an early enrollee.
8. 2018 Nebraska commit breakdown
12/17/2017 - Deontai Williams - DB - 6-foot, 180, - Jones County C.C. - 3 Stars
12/12/2017 - Adrian Martinez- QB - 6-foot-3, 198 - Fresno, CA - 4 Stars
12/11/2017 - Justin McGriff- WR - 6-foot-6, 210 - Tampa, FL - 3 Stars
12/10/2017 - Jaron Woodyard- ATH - 5-foot-11, 175 - Yuma, AZ - 3 Stars
12/10/2017 - C.J. Smith- DB - 6-foot-3, 190 - West Palm Beach, FL - 4 Stars
10/6/2017 - David Alston- OLB - 6-foot-5, 215 - Woodbury, MN - 3 Stars
8/7/2017 - Cameron Brown- WR - 6-fot-1, 175 - St. Louis, MO - 3 Stars
5/2/2017 - Barret Pickering- K - 6-foot, 185 - Hoover, AL - 3 Stars
4/16/2017 - Tate Wildeman- DE - 6-foot-6, 245 - Parker, CO - 4 Stars
4/8/2017 - Will Farniok- OL - 6-3, 260 - Sioux Falls, SD - 3 Stars
6/17/16 - Masry Mapieu- DT - 6-5, 290 - York, NE - 3 Stars
8/7/15 - Cameron Jurgens- TE - 6-3, 235 - Beatrice, NE - 4 Stars
9. Commits by position 
1 - Quarterback
0 - Running back/fullback
2 - Wide receiver
1 - Tight end
1 - Offensive linemen
1 - Defensive tackle
1 - Defensive end
1 - Outside linebacker
2 - Safety
0 - Corner back
1 - Athlete
1 - Special teams
10. Where are they from?
3 - Florida
2 - Nebraska
1 - Alabama
1 - Arizona
1 - California
1 - Colorado
1 - Minnesota
1 - Missouri
1 - South Dakota