Defensive players embracing new positions in 3-4 scheme
As Nebraska makes the move into the 3-4 defense, there's been big changes for a lot of players up front.
Three of the players that have had to make big changes this spring are junior Mick Stoltenberg and sophomores Alex Davis and Khalil Davis.
Both Stoltenberg and Khalil Davis have moved from defensive tackle to nose tackle, while Alex Davis has moved from a 4-3 defensive end to a 3-4 outside linebacker.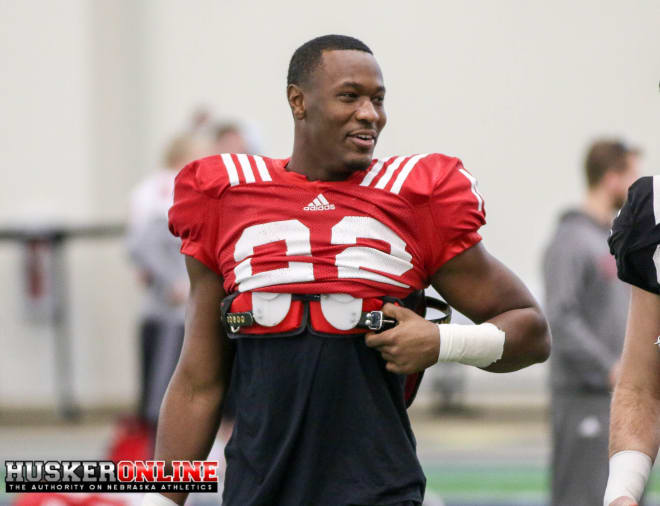 However, all of the players have seemingly embraced their moves thus far.
"I was excited. I'm still learning the game and this isn't a setback," Alex Davis said of his move. "I just feel like this is another position to learn. I'm kind of doing the same type of thing, so it was real exciting."
For Khalil Davis, he actually played the nose tackle position in high school, so this isn't a big deal to him either.
"I love playing the nose, it's just a fun position to me because I like being in the trenches," Khalil Davis said. "That's the sick mentality I love, being a gator with the linemen and being around big guys."
When Alex Davis looks at his move, a big change for him will be standing up vs. having his hand in the ground.
"It feels pretty comfortable to me," Davis said. "It's a lot different to me, but it's comfortable and I'm learning every day asking some of the older linebackers that have been playing longer than I have questions, and they are helping me out. It's coming to me."
Khalil Davis said both defensive coordinator Bob Diaco and defensive line coach John Parrella have made the move to nose tackle easier for him.
Diaco and the coaching staff met with the players before the start of spring practice, as he discussed the different personnel moves he was going to make.
"Coach Diaco has been really helpful," Khalil Davis said. "We do a lot of installing during practice days and meeting days we do a lot of talking and he goes over everything thoroughly with us.
"Coach Parrella makes us learn it by ourselves at home. He'll send us a picture of the blitz we wrote, the blitz for the next day and we'll run them the next day."
The other thing that has helped this transition for Nebraska's defensive players is Diaco's attitude. His passion and love for the game has been a spark to everyone this spring.
"We have all embraced it," Khalil Davis said of the change in coordinators. "Everybody loves it and everybody wants it. That's what makes football fun and I think he's trying to incorporate that and we just love it and embrace it every day."