Defensive back DiCaprio Bootle announces he won't be back for a sixth year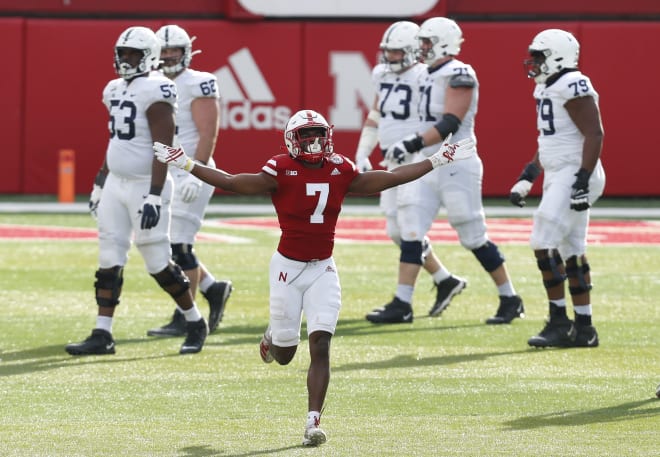 Senior Nebraska cornerback DiCaprio Bootle announced on Tuesday he will not be back at Nebraska for a sixth season in 2021.
The 5-foot-10, 195-pound Miami native plans to enter the 2021 NFL Draft, joining senior offensive linemen Brenden Jaimes and tight end Jack Stoll who also have made public announcements on their decisions.
Bootle finished his career by making his 32nd straight start vs. Rutgers, and played in 44 games over his career from 2017 to 2020.
According to PFF, Bootle was second with 538 total snaps played on Nebraska's defense in 2020. He led the Huskers with 811 snaps in 2019 and 888 in 2018.
He finished his Husker career with 110 career tackles, one interception and 27 pass deflections.
In 2018, Bootle led the Big Ten with 15 pass break-ups, which also was the second-most in NU school history.
According to PFF, Bootle allowed only 16 catches for 245 yards on 29 targets this past season.