DB Drayton commits to the Huskers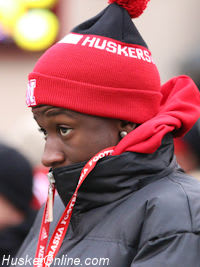 Largo, Florida safety recruit
Brandon Drayton
took his first official visit to Lincoln, Nebraska and he committed to play for the Cornhuskers after it concluded.
The 6-foot-2, 175-pound defensive back said that he fit in with NU's program well and he is hoping to earn early playing time when he arrives on campus.
"I liked the coaching staff and the facilities a lot," Drayton told HOL.com about why he gave Nebraska his verbal pledge. "I can see myself being there because everybody is family here. It was mostly the coaches and players who made me want to commit."
In his photos on the sideline, Drayton looked chilly, but he said that it wasn't as bad as he was expecting.
"I thought it would be cold when I got here, but it wasn't too bad," Drayton shared. "Alex (Davis), the redshirt freshman from Florida, was my [player] host and he's cool. Being a Florida boy, he knows where I'm coming from with the weather and everything and he likes it here."
Drayton is slotted to play safety for the Huskers and he sees the opportunity to make an early impact when he gets to Lincoln.
"There is honestly not lot of depth at safety here, so I'm going to be coming in and hopefully make an early impact or, who knows, maybe even earn a starting spot. I'll see when I come in and put in the work.
"I love the coaches and everybody here is cool, especially the DBs coach, Coach (Brian) Stewart. We've got a really good connection and we've been talking a lot."
It's no surprise that NU's game day environment and passionate fan base also impressed Drayton.
"The atmosphere was crazy and the fans were crazy!" Drayton said. "I've never seen anything like a place with 90,000 people who are with their team win or lose. Even when it seemed like the game was out of reach no one left."
Though he gave the Huskers his verbal pledge, Drayton has at least one more official visit that he plans to take.
"Yes, I'm taking another visit to make sure Nebraska is the right place for me," Drayton said. "I will be going to Indiana on Friday, but I'm not sure if I'm going to see any other schools. I've got three more visits if I want to take all five, but I probably won't.
"I let the [Nebraska] coaching staff know about it and they are completely fine with it and feel like I'll still be coming here. I'm pretty sure I'll be going there next year because it was just a great experience."
Drayton elaborated on why he thinks Nebraska will be the best fit for him in the end.
"Because they have great academics as well, and they have a plan for you to start a career and be successful in life even if you don't make it to the NFL," Drayton replied.
"Coach (Mike) Riley was excited about me committing because he said that he used to be a DBs coach and he says Nebraska is a great place to be. He said they will make me a great player and student, and they will care about me as a person."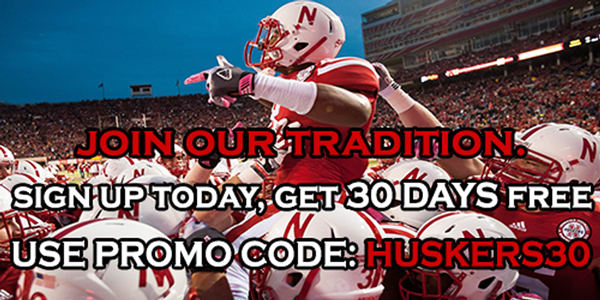 Click
Here
to view this Link.