Consistency and official visit help Huskers land Delancy
Sometimes consistency is the key when it comes to recruiting, new Nebraska defensive back commit Ronald Delancy will tell you that.
Even though the Miami (Fla.) Northwestern prospect had been committed to Louisville for a long time it was a consistent approach from the Huskers that eventually led to an official visit a few weeks ago. Once Delancy made it to Lincoln he knew it was the right place for him.
"Everything really stood out to me [at Nebraska], the atmosphere, I just felt great there," Delancy said. "I really don't know how to put it, but it just felt like family. The guys on my official visit that I was with, like the teammates, they really showed love. They made it feel like we were brothers already and that I was already in college.
"I spent time with Dicaprio Bootle and Deontai Williams. It was just great. I just felt like I was already part of the team when I got there."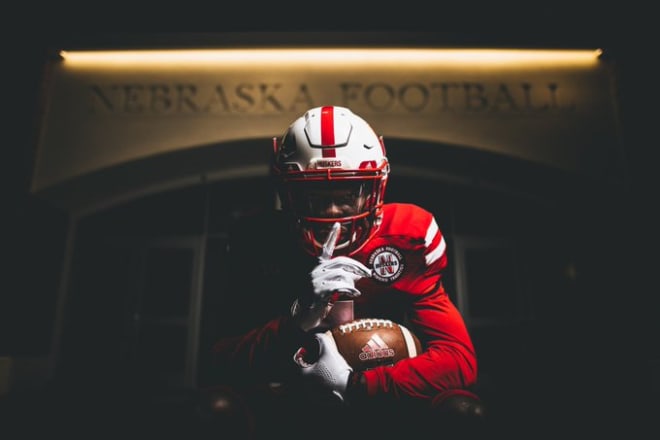 The 5-foot-11, 165-pound cornerback ended up taking official visits to both Louisville and Nebraska which ultimately made his next move pretty clear.
"I really decommitted from Louisville because the love wasn't there," Delancy said. "I guess they felt like that already had me and they didn't have to really contact me anymore. I mean, I wasn't even committed to Nebraska and they were contacting me everyday saying, 'We need you, we need you' and stuff like that. So eventually I called up the Louisville coaches and just let them know how it was.
"The difference between Louisville and Nebraska - the Louisville atmosphere wasn't like the Nebraska atmosphere when I went on the official visit. The Nebraska atmosphere, it just felt right. When I got there it was just like, 'Oh yeah, this is it. This is the spot. This is the place.' It just felt right. It just felt like home like I was still in Miami."
Nebraska defensive backs coach Travis Fisher has been Deancy's lead recruiter and someone he's developed a good relationship with over time. A day or two following his official visit to see the Huskers Delancy said he let Fisher know he wanted to join the Big Red.
"My relationship with Coach Fisher is very good, it's great," Delancy said. "Coach Fisher, it just feels like he's my dad right now. We're just close like that and I trust him. He sees my at corner when I get to Nebraska.
"I let Nebraska know I was committing to them like two days after I got back to Miami from my visit there. So they've been knowing for awhile and were just waiting for me to announce it. They were very excited and fired up when I told them I was committing."
Delancy said he's far from a finished product, but will be bringing an exciting style of play with him to Nebraska.
"I feel like I'm explosive, dangerous and a dog as a corner," Delancy said when asked to describe himself as a player. "I'm really still working on perfecting throws on the short routes. I break on the ball well, but I need to trust myself more when I'm in the game. No hesitation and stuff like that."
The Miami native said he also hopes to bring more Floridians to join him, Henry Gray, Marvin Scott and Tamon Lynum in this class and beyond.
"I feel like we'll be able to get more Florida guys to go to Nebraska," Delancy said. "I feel like they just need to visit. Look, before my visit people thought that Nebraska was like this bad place.
"So I was like, 'Man, let me go see what this for myself.' So, I feel like they just need to visit and when they go they'll love it. I'm from Miami and I loved Nebraska right away when I went."
Delancy said he doesn't not plan on taking any further official visits and he'll sign with Nebraska in December and get to Lincoln after he graduates in the spring.