Coaches Radio Show: Pelini talks improved recruiting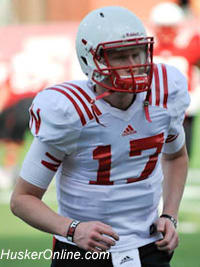 [rl]
Though the Huskers have received just two new commitments since May, the 12 overall commits in the 2015 class are by far the most Nebraska has had heading into a season opener under Pelini. The Huskers were able to find a completely new level of success early in the process, hauling in 10 commitments by mid-April.
Things have cooled a bit recently, and Nebraska enters the season with the No. 29 recruiting class overall and the fifth-best in the Big Ten. But
Bo Pelini
is very happy with the progress his staff has made, crediting both recruiting coordinator
Ross Els
and the administration for allowing the Huskers to expand their recruiting staff.
"Things have sped up," Pelini said Wednesday night on the Sports Nightly Coaches Radio Show. "I think we've done a better job the last couple of years of getting guys on campus earlier, and it's hard to do. Sometimes you have to get players and their parents to foot their own bill to come up and see the campus. When we get people here, we've had a pretty high percentage. The key is getting people here."
The larger recruiting staff in particular has proven to be a major help. With fewer top prospects nearby, Nebraska has a larger recruiting board than most schools. Having more staff to identify players, make cut-ups of film and begin evaluations has helped the coaches speed the process up.
"It's one thing when have tons of people within 100 miles, 200 miles, 300 miles from your campus," Pelini said. "When that's the case, you probably don't need to have as deep a recruiting board. We have to have a deeper board than most. It's important that we get more numbers early on, get evaluations and get to know people better. Coaches have to coach and you also have to recruit at the same time. But when you have more resources and more people helping you work at it, doing a lot of the busy work, even before the evaluation happens, it just helps.
"We learned from our experiences over the first five years. We saw where we were and where we needed to go. We made some adjustments and I think it's working for us right now."
Pelini acknowledged that while getting players in to see a game at Nebraska tends to severely help NU's chances at landing them, that's become harder to do as the recruiting process has sped up. He again brought up his idea of eliminating Signing Day, and though he doesn't know if that idea will ever come to life, he does see more change on the horizon.
"You can get (recruits) in for gameday during their senior year, but it's gone so much quicker," Pelini said. "If they did something and they eliminated Signing Day, that would be in everyone's best interest in my opinion. It would slow everything down a little bit and push it back more into their senior year, and that would help us. There are going to continue to be changes in recruiting, in the rules and the landscape of it."
Armstrong made big strides as fall camp wore on
Quarterback
Tommy Armstrong
didn't seem himself during the first week or so of fall camp. He wasn't as accurate as usual, and his struggles allowed backups
Ryker Fyfe
and
Johnny Stanton
to apply some pressure.
But Pelini said Armstrong showed great improvement in the second half of fall camp and proved that he is indeed Nebraska's starting quarterback.
"The last 10 days he played really good football," Pelini said. "He just needs to stay away from trying to force things and take things that aren't there. He's getting better in that regard. When he has made a mistake in camp or he's thrown an interception, he's always responded very well. That's a sign of maturity. You're not going to play that position without making mistakes."
Though Armstrong entered camp as by far the most experienced signal caller, his play last season didn't lock the starting job down. Armstrong tossed eight interceptions, completed just 51.9 percent of his passes and was pulled several times in favor of Ron Kellogg III.
But Pelini chalks up many of Armstrong's struggles to inexperience. Often when young quarterbacks are unfamiliar or uncomfortable with what they're seeing on the field, their mechanics suffer, leading to poor throws.
"When you're indecisive and you don't know where to go with the ball, it's hard to get your mechanics right," Pelini said. "(Armstrong has) been getting more comfortable. I think Tommy's always had a guy that's had good mechanics, but in the heat of a game when you have to get your shoulders around and your feet going in the right direction… when it doesn't, sometimes you have a tendency to sail the ball or throw it into the ground. That just comes with time and experience."
Should Armstrong come out of a game due to injury or ineffectiveness, Pelini made it clear that Fyfe is the No. 2 quarterback right now. Though the staff likes Stanton's long-term potential, the redshirt freshman still has some work to do.
"Johnny is a young guy who's really improving," Pelini said. "He's got to work on his consistency. Johnny's worst enemy sometimes is himself. He's so hard on himself.
"Ryker has a big arm, he's athletic and he's making good decisions. We're not afraid to use either one of those guys. We have a tremendous amount of confidence in them."
Warren addition a hit so far
New secondary coach
Charlton Warren
has only been on the staff for about eight months, but that's been more than enough time to make a positive impression on Pelini.
Warren has given Nebraska's recruiting a boost since joining the team in January, but it's been his ability to quickly digest NU's scheme, then turn around and teach it to the players that had Pelini raving about him Wednesday night.
"Coach Warren has been a phenomenal addition," Pelini said. "I couldn't be happier. He's a great mentor to the kids and he's a great teacher. You come onto a staff with a different system that has a lot of nuances about it, a lot of little things that are very specific to how we do certain things. He hasn't missed a beat. He understands it and he does a great job teaching it."
While the secondary has tended to be one of the strongest and most stable position groups under Pelini, the faces coaching the group have changed several times. Marvin Sanders led the defensive backs from 2008-2011, Corey Raymond held the position for one year and Terry Joseph stuck around for two seasons before leaving for Texas A&M in January.
It's still early, but if Warren keeps up what he's been doing, he could bring some stability to the job.
"He's been everything I've hoped he was and more," Pelini said. "The kids respond well to him. He does a great job teaching kids, not only in football, but in life. We're lucky to have him."
Quick hits
***At some positions, Pelini feels that there were too much separation between the play of the first and second team players.
"You wish that separation wasn't as big between the ones and twos," he said. "There are some guys that are still coming along. There is a separation, more at some positions than others. You have to keep trying to close that gap."
***Pelini said that while running the option will always be a part of Nebraska's game plan, its opponent will often determine how much the Huskers use it.
***The Huskers will conduct their walk-though Thursday and run a normal practice Friday, flipping the way things were done in previous years. Chip Kelly has popularized this practice with the Philadelphia Eagles, and the Huskers are the latest team to test it out.
"I've looked into it and I understand the science behind it," Pelini said. "I think it makes sense, especially with the amount of night games we have… There's science and research behind it. I've read up on it and talked to a lot of people. I just decided that it was something I wanted to do, give it a try."
***In one of the show's lighter moments, Pelini's son Patrick called into the show and asked him to come home soon and help him with his algebra homework.
"Funny guy," Pelini said. "Let's take the next caller. I can't do Algebra 2... I can do my daughter's sixth-grade homework. That's where I stop."

Click
Here
to view this Link.