Martinez and the quarterbacks face a crucial week of Fall Camp
As Nebraska takes the field for their 10th Fall Camp practice on Tuesday, a big storyline this week will be the quarterback competition.
The Huskers closed out the first portion of their Fall Camp with a major scrimmage this past Sunday, and they'll take the field today for their first practice since then. What we don't know going into today is will Scott Frost tip his hand at all about the quarterback battle?
NU will presumably have at least one more major scrimmage in camp. Will Frost and his staff wait until then to decide which direction to go? All signs point to it being a two-horse race between redshirt freshman Tristan Gebbia and true freshman Adrian Martinez.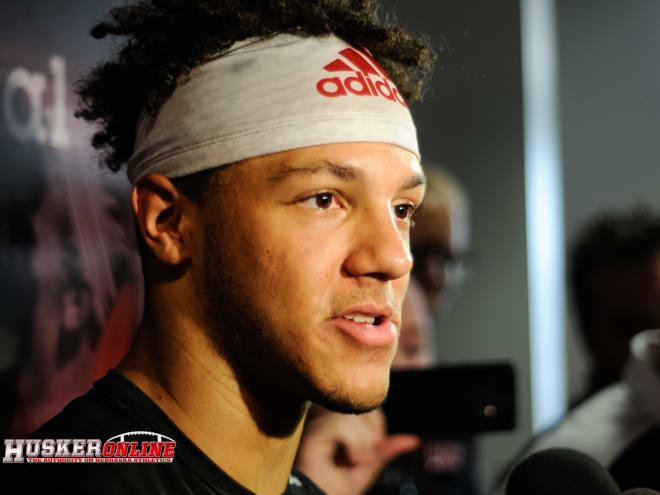 The perception is Gebbia has the edge as a thrower, while Martinez is the better all-around athlete.

As Frost looks at Martinez's progression, it's been a long road the past several months. The one-time Tennessee commit missed his entire senior season with a shoulder injury and enrolled early this past January. He continues to show flashes of how good he might be someday, but it appears he also shows his youth and inexperience at times.
"Adrian is great at times, and other times he looks like it's moving a little too fast for him," Frost said of Martinez. "He's got to pick up his pace physically and mentally. At times it's tremendous. At other times, when he's not quite sure, he's a little tentative. That's the case of every quarterback that you get, particularly in this scheme. I just want to see him turn corners and keep making improvements."
And with this offense, Frost believes one thing ultimately can play a significant factor in improving.
"It's reps," Frost said. "Our meetings we try to make quick. We always thought if you are trying to have them play fast on the field, sitting in a meeting room having it be slow paced doesn't make sense. As many reps as we can give them in the classroom and on the field, it gives them a better opportunity to improve."
Quarterbacks coach Mario Verduzco was also asked about Martinez's overall development this past week.
The veteran position coach continues to play his cards close to the vest.
"I think, like any young quarterback or any quarterback that's learning a new offense, and you can say the same things about Gebbia or about Andrew (Bunch), they're all starting from ground zero," Verduzco said. "No matter how old they were, it would have been the same case for a young guy who's learning a new offense, even if he was a junior or senior. They're progressing real well in terms of their knowledge."
Surprisingly, Martinez continues to keep a level head on his shoulders.
He doesn't come off as your typical true freshman. He's poised beyond his years, which makes you think he could mentally handle being the starting quarterback.
"Fun, man. It's fun, great, competitive," Martinez said. "We know what it's about. We all want to see each other succeed and I feel really good about our group right now."
But don't kid yourself, Martinez is as competitive as they come. He knows what's at stake these next few weeks and has his sights set on winning the starting job.
"We're having a good time out there," Martinez said of the QB battle. "It's tough, it's competitive, it's hot out, but we're working our tails off. Quarterbacks are competing, running backs are competing, wide receivers, every position group is competing right now, and I feel like there's a different type of intensity in the air. We definitely feel it as a group."