BYU stuns Huskers with Hail Mary upset
The loss snapped Nebraska's streak of 29 consecutive wins in season openers, which was the longest active streak in the country going into Saturday. It also got the Riley era off to an unforgettable start for all the wrong reasons
When the second quarter got underway, however, the tide shifted entirely in BYU's favor when Hill tied it back up with a 21-yard touchdown run. Nebraska was then forced to punt, and then the Cougars took their first lead of the day on a 41-yard field goal by Trevor Samson with 5:42 to go in the half.
It would end up being a missed opportunity, though, as Brown's kick sailed wide left and sent Nebraska into the locker room down 10 points at the half. When all was said and done, BYU had out-gained the Huskers in yards 171-58, and 46 of NU's yards in the quarter came on that final drive of the half.
Nebraska looked to have a chance to put the game away when Reilly came down with a 27-yard catch deep in BYU territory, but the Huskers were stuffed on a third-down run and Brown shanked another field goal from 41 yards out to keep the game within reach. Turns out it would come back to haunt them.
BYU drove the ball down to the NU 42, and the Hail Mary by Mangum turned a win into a devastating loss for the Huskers. Nebraska will try to regroup for its next game at home against South Alabama at 7 p.m.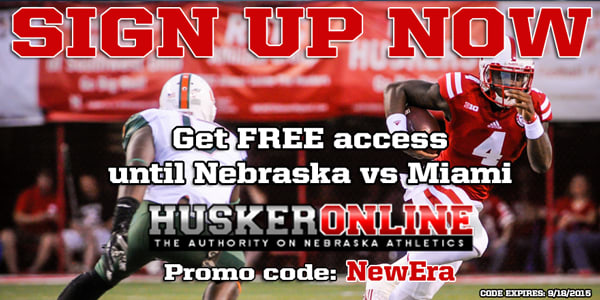 [rl]