Big Ten Media Days: Storylines to watch
CHICAGO - Big Ten Media Day officially kick off today in Chicago. Nebraska will take the stage at noon following conference commissioner Jim Delany.
Here are five storylines to watch this week in Chicago as we head into Big Ten Media Days.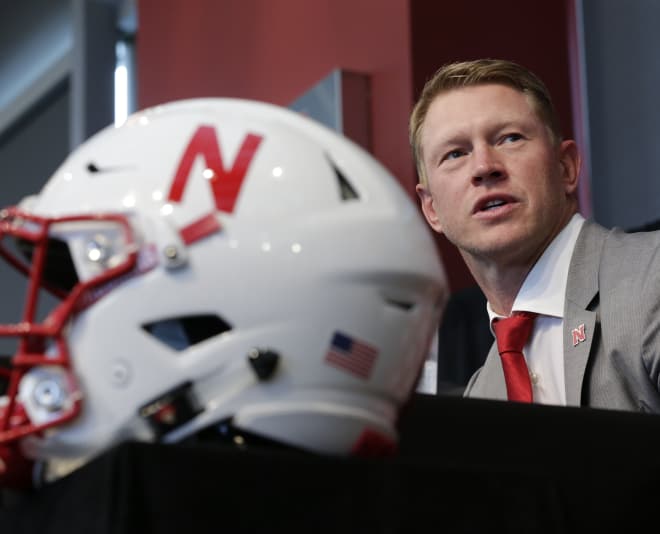 Welcome to the Big Ten Scott Frost 
Nebraska head coach Scott Frost will get his official welcome to the Big Ten on Monday when he opens up conference media days.
It will be interesting to see how Frost composes himself in that type of event, as this will be as big of a media setting as he's faced since becoming a head coach.
My hunch is Frost will take the stage very confidently, and handle himself like a pro. He's developed a very good reputation with the national media and the access he gives them when they come into interview him. I expect to see a lot of positive press about Frost and the hire following his time with the media on Monday.

Putting Stanley Morgan on the big stage
Besides Frost, this week will also be big for Nebraska wide receiver Stanley Morgan Jr.
He's one of the top returning players in the conference, yet he doesn't get a lot of press because of how bad NU was last season.
It will be important for Morgan to leave a good impression in Chicago, as he's somebody that has All-American type potential, but you need the media behind you when it comes to the voting on these type of events.
I also expect Nebraska to push Morgan this year and make sure he's getting the proper recognition based on his production level.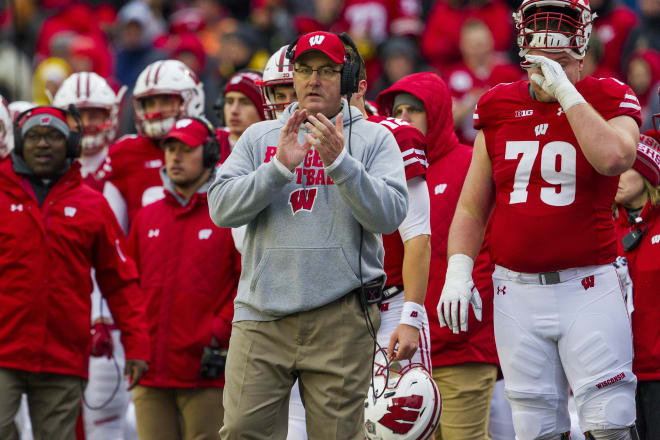 What reaction if any does the rest of the league towards Frost
I'll be curious what the Big Ten's reaction to Frost will be at media days.
My hunch is coaches will downplay any questions, and rightfully so. Nebraska has talked a big game since joining the conference but hasn't produced on the field.
I don't expect to see any kind of Frost lovefest, because the Huskers need to win. Frost looks to be the right guy to take the Huskers to the next level, but it's going to take some time to get to the level of Ohio State and Wisconsin.
Logjam in the Big Ten East
Ohio State enters the season as the unanimous favorite to win the Big Ten East, but after that Michigan, Penn State and Michigan State are in a virtual tie for second place.
The unofficial preseason poll had them all in a situation going 6-3 in league play, with Ohio State running away with the division.
Can one of those three teams get to the level of Ohio State? Michigan looks to be the most intriguing, as they have one of the best defense's in the country, but we still don't know what their quarterback play is going to look like this season.

MSU has more of an over-achieving reputation, while Penn State will be led by quarterback Trace McSorley, but must replace a lot around him.
That's why Michigan looks like the team that could make a run, especially if their defense is as good as advertised.
 Will anyone close gap on Wisconsin in the West? 
The Big Ten West looks to be Wisconsin and everybody else right now, but can another team close the gap this season?
Regarding schedule, Iowa has a very favorable draw against the East, so if they were able to win the head-to-head against the Badgers, they seem to be the most likely to make a run at the West.
Purdue is improved but looks to be still in the 6 to 7 win type variety. Northwestern always hovers in the 8 to 9 win range but falls short when it comes to winning the division. A big thing we don't know about the Wildcats is how quarterback Clayton Thorson will come off his knee injury.
Nebraska is another wildcard, as it's hard to know if the Huskers were as bad as their 4-8 record showed a year ago. Can the Huskers make some noise in the West? On paper, their schedule is going to make it very difficult on Frost in year one.