Big Red Business: Stripes versus the Swoosh
As Adidas opens its checkbook to sell more shoes, apparel and gear to college athletics programs, two bell cows with the familiar three-stripe brand are leading the push.
One of them is Nebraska. The other? The Louisville Cardinals.
Both schools signed lucrative and record-setting long-term contract renewals with Adidas just weeks apart in August, snagging what are currently the German sportswear company's two largest college apparel and equipment deals.
Indeed, Nebraska's $128.7 million contract to wear Adidas gear over the next 11 years is the richest ever signed by the athletic department, said John Jentz, the department's chief financial officer. Likewise, Louisville's $160 million contract is that school's biggest-ever sponsorship.

Since August's flurry of deals, however, fans have been wondering just how good a deal Nebraska signed off on. How does it compare with Louisville's contract? Where does Nebraska stand with its conference and national peers? What's special about the Big Red's contract?
To get answers, HuskerOnline interviewed analysts and school officials, and reviewed the 33-page contract -- filled with lots of numbers -- that the Board of Regents approved at its August meeting. The documents lay out all the details of what Nebraska and Adidas get out of the deal.
While it is difficult to get true apples-to-apples comparisons with Louisville and other schools because of special clauses in the contracts, the bottom line is this: Nebraska struck a very favorable deal, and it likely will only get better over the long-run.
The contract, which is already in effect and has grabbed national headlines, provides Nebraska with $64 million in cash and $64.7 million in products. That's about $2.5 million more in cash each year and more than double in product, the university said.
Beyond those baseline numbers, the contract contains one significant clause that makes it special, if not unique, in the college shoe and gear market.
And, there are at least two other provisions favorable to Nebraska that were not included in its previous contracts with Adidas. Nebraska has worn Adidas gear since 1995.
"We may not be No. 1 in the apparel market, but I don't know of another (overall) Adidas deal that is better," University of Nebraska president Hank Bounds said in a recent interview.
Adidas declined to comment for this story beyond its Aug. 11 prepared remarks when the contract renewal with Nebraska was formally approved. "We do not discuss the details of our strategic partnerships, our strategies or business plans," said Paul Murphy, an Adidas spokesman.
But Adidas most certainly is feeling upbeat these days. In terms of national rankings among all collegiate equipment and apparel deals, Louisville ranks fourth, with its $160 million agreement; and Nebraska fifth. The only other Adidas school among the current top ten is Miami, at No. nine with a contract valued at $93.6 million.
The Nebraska and Louisville agreements still don't come close to the blockbuster deals signed by Nike and Under Armour. Those belong to UCLA, with $280 million from Under Armour; and Ohio State and Texas, both with Nike and generating $252 million and $250 million respectively.
Analysts say the Nebraska and Louisville contracts are crucial for Adidas if it is going to raise brand awareness, rebound from several high profile college-client defections in recent years, and gain more ground on its rivals.
Did Nebraska entertain offers to wear the Nike "Swoosh" or the Under Armour "UA" logo before re-upping with Adidas?
Not according to Jentz. He said the athletics department was "aware of market conditions and able to finalize all partnership aspects with Adidas during its previously contracted exclusive negotiating window."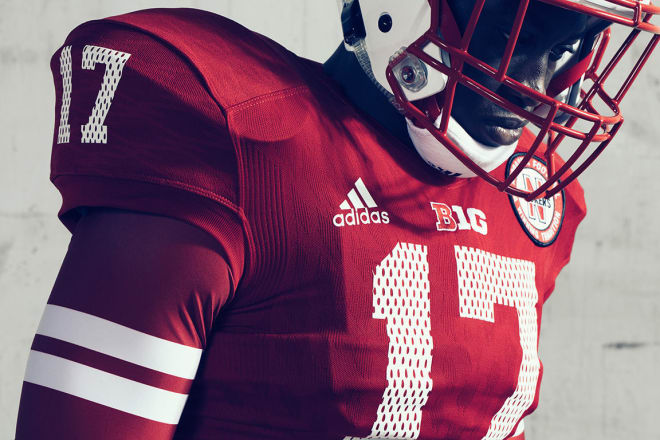 'Look in' periods 
While Nebraska's contract is worth about four times more per year than its previous arrangement, the numbers might easily get better.
That's because of two "look in" periods in the fourth and seventh years of the agreement that heavily lean Nebraska's way. According to the contract language, the deal allows both parties to "adjust the contract to reflect market value in such a manner that the (university) retains its status as an elite Adidas university program."
If the reviews reveal Nebraska is not an "elite" Adidas program, the university can terminate the agreement, the document states.
Jentz added significant emphasis to this clause: "The agreement is for athletics (and athletics was underlined in his email response) to determine whether or not it is being compensated as an elite program and can then initiate a negotiation. Adidas' ability to adjust under this provision is limited to the negotiation process, if initiated by athletics. Both parties must consent for any negotiated compensation adjustment or athletics may move to terminate."
Jentz called the look in provisions "extremely unique" that "speak to the strong partnership that exists between Nebraska and Adidas."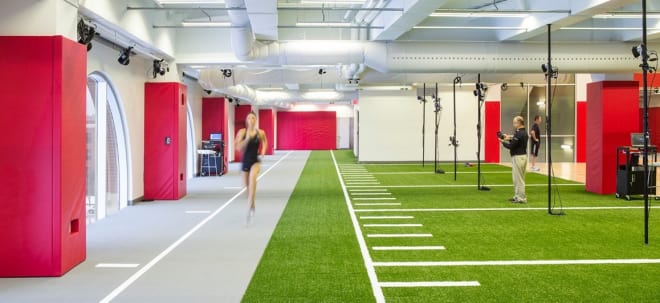 The performance lab
In the wake of the Adidas deal, Jack Ransone must be one of the happiest athletics department officials on campus.
Ransone is the director of the Nebraska Athletic Performance Laboratory, which occupies two floors on the northeast side of Memorial Stadium. The four-year-old lab -- devoted to improving athletes' safety, welfare and athletic performance -- is considered the only one in the country that is tied directly into the athletics department.
That focus may become even sharper, thanks to a term in the Adidas contract that enables closer collaboration between the performance lab, the apparel company's own research work, and its long-time performance partner, Exos.
Ransone said he has visited with Adidas officials over the last few weeks about "looking at shared initiatives" and "being able to leverage" research and laboratory results.
While in the early stages, Ransone said some of the collaboration could involve research to improve footwear, apparel and equipment designs.
For example, the Nebraska lab has done considerable research assessments on the movements, flexibility, and muscle strength of Division I athletes -- research that Adidas could use for product designs.
The athletics lab -- and presumably Adidas -- could also tap into the university's Fashion Design Department's sports apparel program to see how an athlete's body, saliva and perspiration interact with clothing, Ransone said.
"I'm always interested in ideas and expertise that will only make the lab and our student athletes stronger," said Ransone, the lab's director since 2015.
The performance lab houses 20,000 square-feet of technology, including a motion-analysis system, force plates, metabolic testing, and a scanner considered the "gold standard" in body composition testing
In addition to Ransone, the performance lab has three full-time staffers, two post-doctoral students, and two doctoral students.The lab runs on an operating budget of $262,200, excluding salary and benefits.
"I've never heard of any other opportunity like this" collaboration with Adidas, Ransone said.
Inventory management feature 
Consider that the contract requires Adidas to provide footwear, uniforms, apparel and accessories to the Cornhuskers in all 24 of its men's and women's varsity sports in the Big Ten Conference.
Adidas also outfits the marching band, cheerleaders, dance squad and other spirit groups.
As for equipment, the baseball team alone requires at least 20 different items, according to contract details. Besides uniforms, hats and cleats, the team needs to be outfitted, among other things, with fungo bats, batting gloves, compression tights, batting helmets, ball buckets, fielder's gloves, bat bags and coaches' brief case bags. (A football inventory was not included in the contract.)
That's a lot of stuff that goes with being the official supplier of Nebraska athletic footwear and apparel.
So to better manage inventory, the Adidas contract includes a provision that allows Nebraska to "carry forward" up to $300,000 of its athletic apparel and gear allotment each year.
"This will assist us in managing the natural fluctuations that occur in any given year, such as more or less teams than normal being up for new uniforms," Jentz said.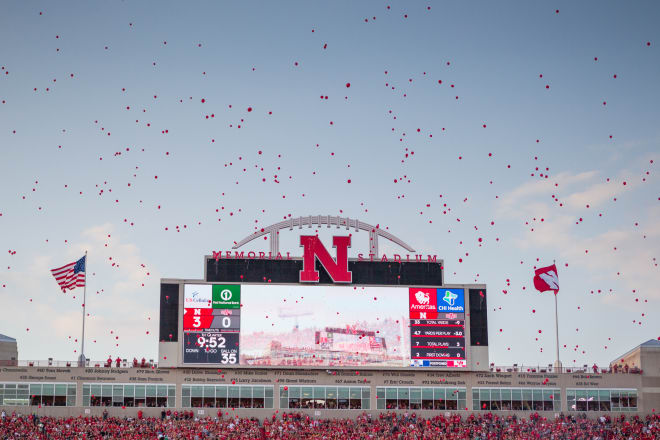 Other contract details
Nebraska's sponsorship agreement with Adidas covers a lot of ground, much of it fairly standard for these type of big-time athletics program deals, and much of it carried over from previous agreements, too.
Here's a glimpse:
*Adidas continues to get "major signage" and other permitted forms of "sponsorship recognition."
*Adidas will continue to provide one full-time Adidas employee to the athletics department to support contract work and at no cost to the university.
"Not all schools have this, but most of the larger deals include this, and we have had one for many years," Jentz said. "It adds huge value for both parties. Our Adidas guy goes to practices and meets occasionally with coaches for input, and he in turn plugs right in to Adidas to get things done as needed."
*For home football games, Nebraska provides 22 of the best seats available, along with ten reserved parking passes and two field passes. There are similar arrangements for basketball, baseball and volleyball.
Tickets are also provided for road and post-regular season games.
*Coaches of each athletic program will be available for up to two appearances per contract year in connection with Adidas-sponsored activities, such as clinics, celebrity events and other programs.
*There will no "spatting," or taping, over the Adidas logo or trademark, unless for medically prescribed reasons. Violations will be subject to warnings and ultimately, sponsorship reductions.
*The athletics department has the right to purchase Adidas products at wholesale costs should there be a need for additional gear beyond its annual allotment.
Nebraska vs. Louisville's new contract 
Nebraska's ranking atop Adidas' catalog of college sponsorships lasted for about two weeks. Then Louisville renewed its Adidas contract.
A Louisville athletics department spokesman declined to answer questions about the school's contract, and instead referred HuskerOnline to an official press release and Louisville newspaper coverage.
The $160 million contract kick starts in July 2018, meaning the school will receive $16 million per year over 10 years in cash, products and other items. Adidas has sponsored Louisville since 1998.
Under the terms, the athletics program will receive base compensation of $10 million between 2018 and 2021, then $7 million a year from 2021 through 2028. The old contract has a maximum base cash compensation of $1.575 million per year.
Adidas will provide the university with $6 million in Adidas products over the next two years, then $6.1 million from 2020-2023, then $6.2 million from 2023-2028, according to the Louisville Courier-Journal.
There are also stipulations for performance bonuses for Final Four appearances or national titles, marketing internships for students, scholarship assistance programs and other marketing initiatives, according to newspaper reports.
Nowhere in any report was there mention of "look in" provisions similar to what Nebraska negotiated.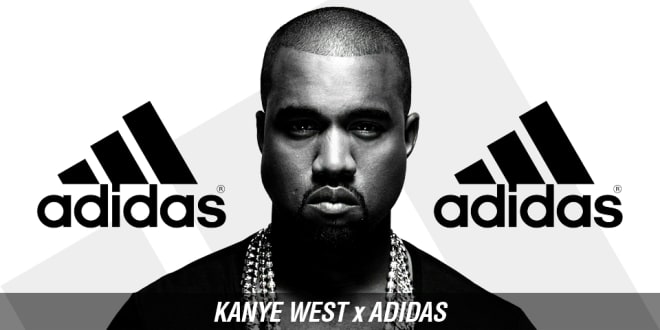 Where Adidas stands
In the Big Ten conference, Adidas has equipment and apparel sponsorship with just three schools -- Nebraska, Indiana and Rutgers.
Rutgers' contract, approved earlier this year, grants $11 million over six years. It previously was a Nike customer. Indiana's agreement renewal, struck in 2015, is worth $53.6 million through 2024.
Based on current data, Nebraska has the second-best sponsorship deal in the conference, behind Ohio State's 15-year, $252 million agreement with Nike, but just ahead of Michigan's 11-year, $127.2 million Nike sponsorship.
To no surprise, Nike continues to dominate sponsorships among schools in the Power Five conferences. It controls nearly 70 percent of those 65 schools, according to media reports, with Adidas and Under Armour holding onto most of the rest.
Other big-time Adidas clients include Kansas, $26 million in cash and merchandise through 2019; Texas A&M, Arizona State, and Mississippi State.
But there are signs that Nike's competitors are gaining more market traction. It was not all that long ago that Adidas shares in the stock market slumped after it lost clients such as UCLA, Wisconsin, Notre Dame and Michigan.
Now, Nike is feeling the heat from Wall Street as Adidas and Under Armour pick up the pace.
Exhibit A: The recent Barron's financial newspaper cover story with this headline, "Thinking of Buying Nike Shares? Just Don't."
Steve Rosen covers the business of sports for HuskerOnline. Send comments and story ideas to sbrosen1030@gmail.com.