Big Red Business: Road rivals raising football ticket prices
If you're planning a football road trip this fall to watch Nebraska play an away game against Big Ten Conference rivals, tickets are likely to cost you a tad more.
That's because four of the five schools Nebraska plays on the road -- Michigan, Wisconsin, Northwestern and Iowa -- have announced price hikes for 2018 regular season tickets purchased through their ticket offices.
The only school Nebraska plays on the road that didn't raise season ticket prices for the coming season is Ohio State. But, the price of admission into the Buckeyes' Old Horseshoe stadium in Columbus is the steepest in the Big Ten Conference.
Prices for single-game tickets from these five conference schools generally won't be set for several months. But single-game tickets nearly always are priced substantially higher than the face value of the season ticket, ticket brokers say.
"Pretty much every major team tries to price single-game tickets more in line with where they think the secondary market is at or similar to what it costs to purchase the seats as a season ticket with a donation taken into consideration," said one broker, who asked to remain anonymous for competitive reasons.
The good news: Price increases for season tickets are relatively small and shouldn't snap your college football budget, especially for Nebraska fans who travel by the thousands to road games and have even been known to buy a rivals' season tickets just to guarantee seats for the Nebraska game.
Of course, you can find deals by bypassing school ticket offices and shopping with brokers in the secondary market. And, road game ticket demand -- and prices -- will depend on the importance of the game, the performance of the Cornhuskers, and seat location.
Generally, the ticket broker said, few schools raise prices year over year. "Every three-to-five years," he added, "you can expect some type of increase. But I think very few teams even have the ability to raise ticket prices because of attendance issues."
More common, the broker said, is that the donations required to purchase season tickets will increase as opposed to the actual season ticket prices themselves.
This year, several other issues may be affecting football ticket prices and the need for more revenue -- the addition of a tenth on-field football assistant coach, and changes in the federal tax law that no longer allow breaks on donations tied to college ticket packages.
As previously reported by HuskerOnline, Nebraska did not raise football season ticket prices for 2018 following a four-win season and amid worrisome signs of gameday no-shows and fan apathy.
But other conference schools on Nebraska's road schedule did, along with conference rival Penn State, which raised ticket prices for the first time since 2009, but does not play Nebraska this year. In addition, national champion runner-up Georgia has hiked season ticket prices for the upcoming season.
As far as ticket demand for Nebraska road games, it's too early to gauge, said Holly Adam, Nebraska's associate athletic director for tickets.
"We are in our season ticket renewal period right now, which is when we collect the bulk of the requests from our season ticket holders" for road tickets, Adam said.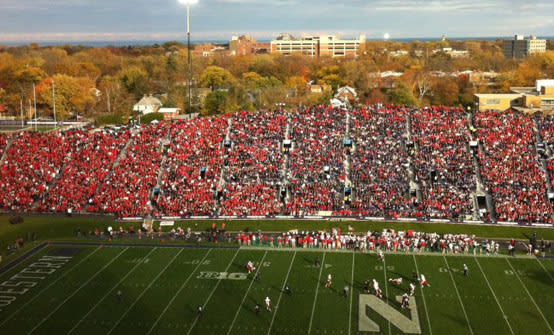 Ticket planner 
Here's your five-game road opponent ticket planner for Nebraska fans.
*Sept. 22, Michigan. The Wolverines actually set 2017 and 2018 pricing tiers in late 2016. The price of a season ticket this year is $430, or about $68 per game, the same as 2017. For the period between 2012 and 2016, a season ticket had cost $65 per game.
The athletic department attributed the price hikes to "increases in expenses that had outpaced the growth in revenues."
Individual game tickets vary in terms of price and opponents, and have not been set yet for this season, the university said.
*Oct. 6, Wisconsin. The Badgers recently announced a 12.5 percent increase in season ticket prices -- the first hike in four years. That equates to an increase of $6 per game to $54 per ticket, or $378 for Wisconsin's seven home games this year.
Higher ticket prices from football are reportedly expected to generate about $2 million in additional revenue for the athletic department.
According to University of Wisconsin data, five other conference schools had higher base season ticket prices in 2017: Ohio State ($695); Michigan ($430); Iowa ($405); Nebraska ($399; and Penn State ($385).
Wisconsin also raised prices for women's volleyball matches for 2018.
*Oct. 13, Northwestern. Overall, 2018 ticket prices increased about 15.5 percent from 2017. This was the school's first across-the-board increase since 2013. But Northwestern also has Notre Dame on its home schedule this year.
Season ticket prices range from $185 per ticket for end zone seats to top-level $355 per ticket in designated prime seating sections.
*Nov. 3, Ohio State. Interestingly, Ohio State revised downward its football ticket prices. The school uses a dynamic pricing plan to charge more for high-demand games and less for others. Overall, reserved season tickets this year for seven home games cost $639, down from $695 in 2017.
The cost of the game against Nebraska dropped to $120 from a proposed $180. By contrast, Ohio State is charging $197 per ticket for its rivalry game against Michigan.
*Nov. 23, Iowa. The season ticket price for 2018 is $415, up 10 percent overall from 2017.
What to make of all this? Before buying tickets from brokers or scalpers on the street, know the base price and don't be pressured.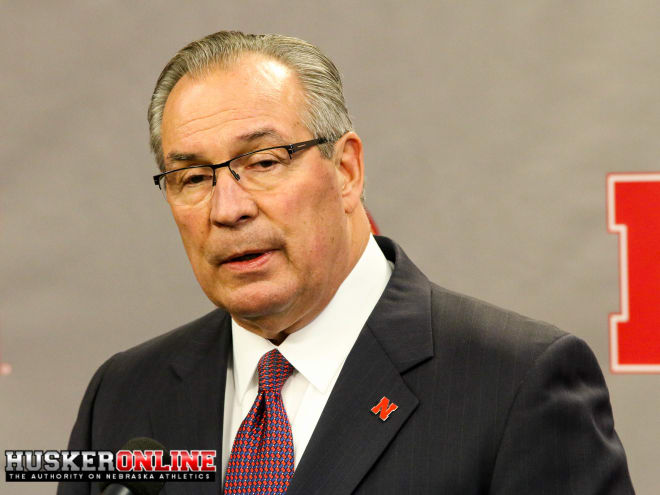 Nebraska holds the line
Ticket brokers interviewed for this story said Nebraska made a wise move in holding the line on season ticket prices to the seven home games in 2018 at Memorial Stadium.
That's especially true after football ticket data released by the university to the Omaha World-Herald showed an increasing number of no-shows for Nebraska games last year.
There's another way to gauge demand for Nebraska home-game tickets. Online ticket broker SeatGeek crunched numbers to determine the average secondary market prices for season tickets purchased through the broker over the last five years for Nebraska and the other conference schools.
In other words, if you had gone through SeatGeek to purchase single-game tickets to every Nebraska home game -- in essence a season-ticket package -- what would it have cost?
Buyers paid on average $859 in 2013 for a Nebraska season ticket package through SeatGeek. That fell to $605 in 2014, but climbed to $738 in 2015 and again to $832 in 2016.
In 2017, the average for Nebraska season tickets on SeatGeek fell to $668.
Granted, it may be a bit dicey to interpret the numbers and draw solid conclusion. But SeatGeek's Chris Leyden noted a few factors that could have come into play, namely, the lack of a powerhouse non-conference home game on the schedule last year -- and the team's sagging performance.
Steve Rosen writes about the business of sports for HuskerOnline.com. Questions, comments, story ideas? Send them to Steve at sbrosen1030@gmail.com.