Big Red Business: Diaco's Oklahoma paycheck: $48K
Bob Diaco, the highest-ever paid assistant in Nebraska's football program, has a significantly smaller paycheck with his new job as Oklahoma's outside linebackers coach.

The former Nebraska defensive coordinator, who was let go after one season in Lincoln on Mike Riley's staff, has an annual base salary of $48,000 in his new position with the Sooners, according to information obtained by HuskerOnline through an open records request from the University of Oklahoma. He was promoted to the coaching job on Monday after serving as a defensive consultant since March.
Diaco earned a base salary of $825,000 at Nebraska, and was scheduled for a raise to $875,000 in 2018.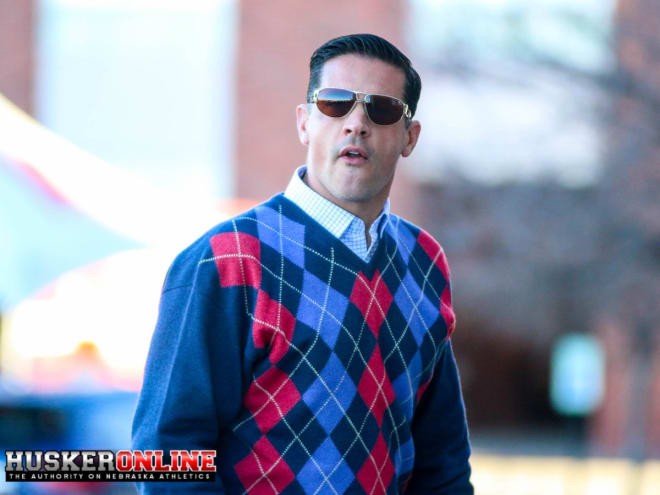 His Nebraska contract called for a "lump sum upon employment," meaning monthly payments to Diaco were "not an option" for NU, according to a University Chief Financial Officer John Jentz. So upon termination, Diaco received one lump sum payment from Nebraska.
No other details of his contract with Oklahoma were released, including what he previously earned as a defensive consultant.
Diaco was promoted following the firing of defensive coordinator Mike Stoops and a shake-up in the defensive staff.
Now, Diaco will be working at least through the end of this season with Ruffin McNeill, who was promoted to defensive coordinator to replace Stoops.
"Bob has a lot of experience in very good programs and has a list of accomplishments that will help him step in and make an immediate impact," head coach Lincoln Riley said in a statement Monday.
Stoops was the highest paid assistant on the Sooners' staff, earning about $920,000 in 2017, according to USA Today's latest available salary data of college assistant football coaches. McNeill earned $560,000 last year, according to USA Today.
After Diaco joined Oklahoma's staff as a defensive consultant, the Sooners' Riley said he planned to use Diaco "for more big-picture ideas."
"Out here (on the field), he can't do as much," Riley said at the time. "But in our staff room, he'll be like another full-time coach in there."
At Nebraska, Diaco oversaw one of the worst defenses in school history, finishing at or near the bottom in total defense, scoring defense, pass defense and rush defense. The season was also marked by blowout losses to Wisconsin, Ohio State, Minnesota, and Iowa, along with three halves where NU gave up 42 points in losses to Penn State, Oregon and OSU.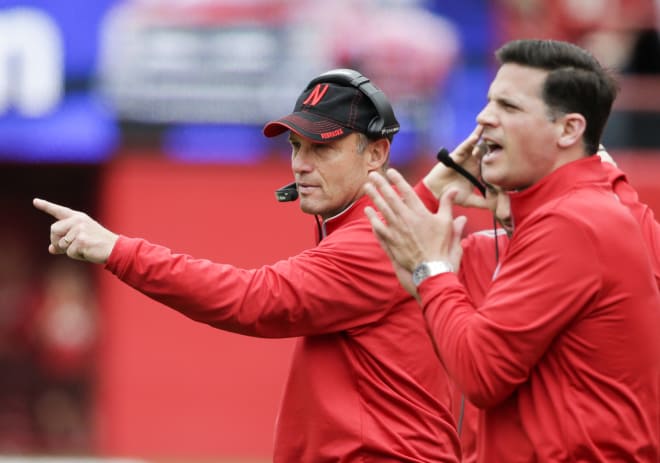 Still on the hook
With Diaco's new job announcement, HuskerOnline thought it would be timely to update how many former head football coaches and assistants are still drawing paychecks from Nebraska's athletic department.
Nebraska is still making severance payments to three former Riley staff members -- John Parrella, Keith Williams, and Reggie Davis, said Jentz.
Those payments run through Jan. 31, 2019, unless they line up new employment that would mitigate some or all of the salary they're drawing from the athletic department.
Parrella is scheduled to be paid $22,708 a month under his severance agreement spelled out in his contract. Williams' monthly payout is $33,333, and Davis receives $29,166 a month.
That amounts to a total payout for those former assistants of $255,621 over the next three months.
Then there's Riley, who rejoined Oregon State earlier this year as an analyst with a salary of $50,004. His salary will mitigate his $6.63 million buyout, to be paid in $170,000 monthly increments through February 2021.
That amount, over the remaining life of the settlement, amounts to $4.46 million.
In addition, Riley's paychecks from Nebraska might further be reduced next year when he takes over as head coach of San Antonio's Alliance of American Football team. While his salary has not been disclosed, base salary for coaches in the new league is estimated at $500,000.
Nebraska is also on the hook for payments to former head football coach Bo Pelini, who was let go after the 2014 regular season and replaced by Riley. Now head coach at Youngstown State in Ohio, Pelini's settlement runs through February 2019.
He receives a monthly check of about $128,000 from Nebraska, for a total still owed of $512,000.
The bottom line on what's still owed to the former coaches? $5,227,621.
Who's not on the payroll 
Shawn Eichorst, who was fired as Nebraska's athletic director and replaced by Bill Moos last fall, came off the department's payroll in June when he joined Texas st executive senior associate athletic director for internal affairs.
At the time he landed the Texas job, Eichorst had about $1.7 million remaining on his contract through June 3, 2019, or about $81,083 a month.
Most of Riley's former staff have landed coaching jobs, including Mike Cavanaugh at Syracuse, Trent Bray at Oregon State, and Donte Williams at Oregon.
Nebraska also ended the contracts last June of men's golf coach Bill Spangler and men's tennis coach Kerry McDermott. Spangler earned about $66,000 while McDermott's salary was about $72,000, according to news reports. They are not owed any settlements payments, Jentz said.
Steve Rosen covers the business of sports for HuskerOnline.com. Questions, comments, story ideas? Reach Steve at sbrosen1030@gmail.com.