Bethune-Cookman vs. Nebraska: Keys to victory, HOL score predictions
This was supposed to be Nebraska's (1-6) bye week, but because of unforeseen circumstances, we'll get another football game in Lincoln today.
Bethune-Cookman (4-4) will come into Memorial Stadium today for an 11 am game on the BTN, as they'll face their first Big Ten opponent in school history.
Here are today's keys to a Husker victory. Because BCU is an FCS opponent, there is no official point spread listed for today's game.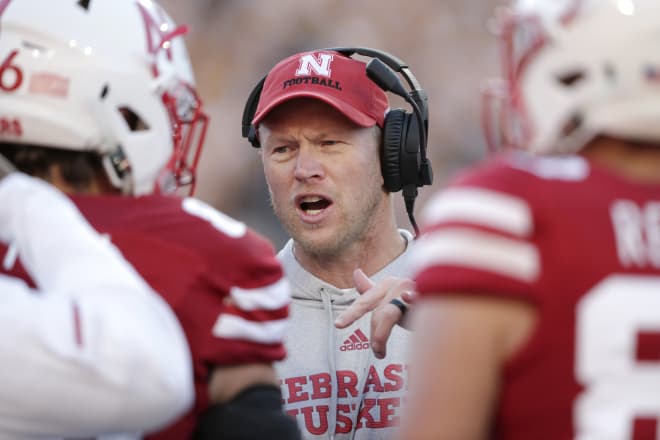 KEYS TO VICTORY: Bethune-Cookman vs. Nebraska 
KEY 1: Execution on offense
This one is simple. Nebraska's offense needs to come out of the gates today and execute at the level we saw last week against Minnesota.
KEY 2: Physicality
The Huskers will have a significant advantage on the line of scrimmage today. NU needs to show their physicality early and dominate the line of scrimmage.
KEY 3: Finish big plays
When Nebraska's starting offense is on the field, I expect there to be some big-play opportunities early and often. They need to execute in these situations and finish big plays when they are there.
KEY 4: Tackling
Bethune-Cookman will put Nebraska in space. This will be another good tackling test for the Blackshirts. Last week against Minnesota, the Huskers received their best-tackling grade of the season according to Pro Football Focus.
KEY 5: Make this game what it is
This game needs to be what it's supposed to be for Nebraska. The Huskers didn't overpay to get a four-quarter fight from Bethune Cookman. NU needs to jump on them early so several young players can get playing time and development for the future.
EXPERT TAKE: Bethune-Cookman vs. Nebraska 
Sean Callahan - HuskerOnline Publisher
Both sides understand what this game is. For Bethune-Cookman, it's an $800,000 paycheck, and for Nebraska, it's a chance to play a 12th game and allow several young players an opportunity to get on the field. The Huskers will jump on Bethune-Cookman early, and we will see second and third-teamers for the final quarter-and-a-half.
Nebraska 48, Bethune-Cookman 10
##############################
Robin Washut - HuskerOnline Senior Writer
The only question here for me is how quickly will Nebraska be able to pull its starters and empty its sideline to get as many backups some game reps as possible. Adrian Martinez cuts up BCU's defense and Devine Ozigbo powers to another 100-yard day in a much-needed blowout win.
Nebraska 59, Bethune-Cookman 3
##############################
Nate Clouse - HuskerOnline Lead Recruiting Analyst
I see Nebraska getting off to a fast start and pouring it on early. Things have been clicking pretty well for the Huskers on both sides of the football and I think we'll continue to see that happen Saturday. What makes it hard to predict the final score is just how efficient the reserves will be when they are in and how long they will play. Bottom line is NU adds another win to its record.
Nebraska 42, Bethune-Cookman 7
##############################
Mike'l Severe - Omaha World Herald Bottom Line
Seven TDs and a safety for Nebraska. Great chance for NU to get some of the backups game reps. The biggest concern from the Wildcats is their top-rated kick off return unit vs a Husker special teams that has struggled much of the season. The Wildcats starting QB Arkevious Williams is a game-time decision if he can't go the backup is a transfer from West Virginia.
Nebraska 51, Bethune-Cookman 10
##############################
Andy Kendeigh - KETV Channel 7 Sports Director
As long as Nebraska takes Bethune-Cookman seriously the Huskers should roll. They have more size, skill and talent on its roster and should play their first laugher of the Scott Frost era. Don't give the Wildcats a reason to believe and the Big Red will win back to back games for the first time this season.
Nebraska 55, Bethune-Cookman 17
HuskerOnline Week 8 Score Predictions 
Week 8
Sean Callahan
Robin Washut
Nate Clouse
Mike'l Severe
Andy Kendeigh 

Bethune-Cookman at Nebraska

48-10 Nebraska

59-3

Nebraska

42-7

Nebraska

51-10

Nebraska

55-17

Nebraska

Wisconsin at Northwestern

27-20

Wisconsin

21-14

Wisconsin

33-26

Wisconsin

17-14

Northwestern

27-20

Northwestern

Iowa at Penn State

31-21

Penn State

28-27

Penn State

36-30

Penn State

23-17

Penn State

31-24

Penn State

Purdue at

Michigan State

34-30

Purdue

38-35

Purdue

33-30

Purdue

24-23

Mich. State

27-24

Purdue

Florida vs. Georgia

28-17

Georgia

34-13

Georgia

35-27

Georgia

26-20

Florida

28-20

Georgia

Washington State at Stanford

34-30

WSU

23-21

WSU

28-27

Stanford

30-24

Stanford

31-27

Stanford
HuskerOnline Score Prediction Standings 
Expert Picker
Straight Up
vs. the Spread 
Cumulative Total 

Mike'l Severe

OWH Bottom Line

28-19

28-18

56

Andy Kendeigh

KETV ABC-Omaha

33-14

22-24

55

Sean Callahan

HuskerOnline

25-22

24-22

49

Nate Clouse

HuskerOnline

25-22

19-27

44

Robin Washut

HuskerOnline

24-23

18-28

42