Armstrong: 'Captains are chosen and leaders are born'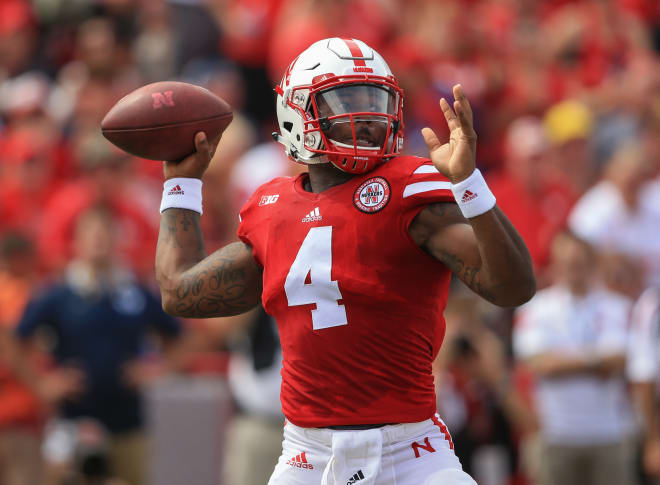 When head coach Mike Riley announced Nebraska's four full-time team captains for the 2016 season on Saturday, a player who was left off the list garnered just as much attention as those who were selected.
Despite being a fifth-year senior and fourth-year starting quarterback with 34 career games under his belt, Tommy Armstrong was not among the four captains as voted by his teammates.
His omission sparked plenty of debate over the ensuing 36 hours, but Armstrong finally gave his take on the situation during the Huskers' first weekly press conference on Monday afternoon.
"Honestly, in my opinion, captains are chosen and leaders are born," Armstrong said. "I know from Day One I've always been a leader here. I'm still going to continue to do what I've been doing and lead this team the right way.
"Those (four captains) have the respect of a lot of people on the team, and they were named captains for a reason. But I'm going to continue to be the leader I am and continue to lead the offense the way that I've been doing this whole offseason."
Riley said he actually met with Armstrong last week before announcing the voting results to the rest of the team to prevent his quarterback from being blindsided by the news that he was not among the four captains chosen.
Riley added that he made it a point to stress to his players that there were a number of deserving candidates for the captain roles, and that even though Armstrong was left off the the list he was still very much a key leader on the field and in the locker room.
"He is absolutely still a leader on this team, and he's really well respected," Riley said. "We can attest to that with the votes that he got."
Asked if he was hurt emotionally when he found out he would not be a captain this season, Armstrong - who was among NU's six team captains last season as a junior - said he didn't really concern himself with titles like that.
In fact, when he submitted his choice during the vote for captains, Armstrong said he selected wide receiver Jordan Westerkamp.
"We didn't have a title last year," Armstrong said. "Nobody had a 'C' on their jersey. It's just a picture that says '2015-16 captains'. That's why Coach Riley doesn't let guys have that 'C' on the jersey, just because at the end of the day, we've got a lot of leaders on this team.
"That title doesn't mean anything to me, because I know I'm a leader and these guys know I'm a leader."