Akron vs. Nebraska: Keys to victory, HOL score predictions
The Scott Frost era is finally here. After over 270 days since being hired in December, Nebraska's native son will take the field at Memorial Stadium tonight against Akron.
The Zips come into Lincoln fresh off an appearance in the MAC championship game in 2017, led by veteran head coach Terry Bowden.
As things get closer to kickoff, here are today's keys to a Husker victory against Akron. The Huskers enter tonight's game as a 26 point favorite for tonight's match-up.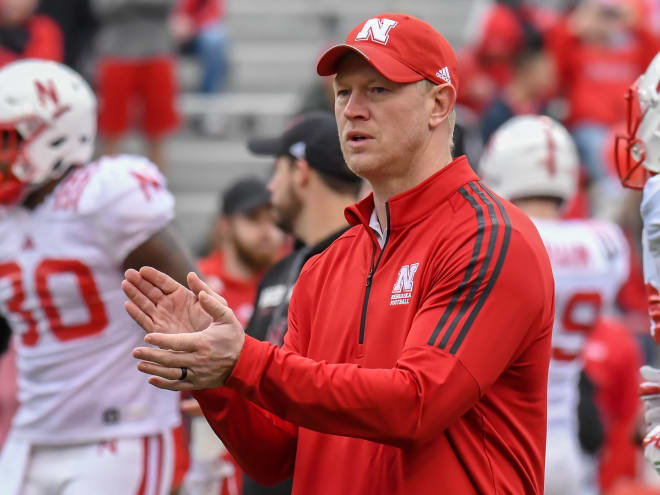 KEYS TO VICTORY: Akron at Nebraska 
KEY 1: Offensive tempo
A big part of Nebraska's success this season will be on the shoulders of the offense and the overall tempo they can play with. In this first game against Akron, it will be important to establish the different levels of tempo they want to play with and be able to execute it in key situations tonight.
KEY 2: Managing Martinez
Adrian Martinez will be the first true freshman quarterback to start a season opener in Nebraska school history tonight. This young man has a lot on his plate. Scott Frost and his coaching staff need to be smart with how they manage him and set him up early for success so he can build off it.
KEY 3: Containing Akron QB Kato Nelson
The key to stopping Akron's offense tonight is not to let their quarterback Kato Nelson create plays outside of the pockets. He's not a guy that's going to stay in the pocket for very long, so Nebraska needs to keep him contained when he decides to leave the pocket.
KEY 4: Utilizing depth
The Huskers will go into this game with a pretty significant depth advantage on both sides of the ball. The Huskers need to find ways to utilize that on both offense and defense and keep fresh players coming into the game to wear down the Zips by the late third quarter.
KEY 5: Control your emotions
This one will be easier said than done. The emotions are high going into this game all across the state. The scene on Saturday is going to be special. That first pregame speech by Frost is going to be legendary. Frost needs to keep his team locked in, and not let them get caught up early in all the emotion that will be in the stadium to start things off tonight.
EXPERT TAKE: Akron at Nebraska 
Sean Callahan - HuskerOnline Publisher
The Scott Frost era will get off to a fast start. I expect a big day from the offense, as they will set the tone early. The Blackshirts will force a few turnovers, and the Huskers should cruise to an easy victory, allowing Andrew Bunch a chance to get some quality work at quarterback.
Nebraska 48, Akron 17
##############################
Robin Washut - HuskerOnline Senior Writer
I see the Scott Frost era getting off to a fast start tonight, especially on offense. There might be a few hiccups in the process that come with rolling a true freshman in his very first collegiate start, but the Huskers should settle in very quickly and hit some big plays that break the game open. Martinez racks up more than 300 yards of total offense and three total touchdowns.
Nebraska 56, Akron 21

##############################
Nate Clouse - HuskerOnline Lead Recruiting Analyst
I see Nebraska cruising to an exciting win Saturday night and there will be plenty of highlights to talk about on both sides of the football. However, I do think it initially takes the offense awhile to find its groove with a true freshman quarterback at the helm. A late defensive score or special teams score pushes the Big Red over 40 points on the night.
Nebraska 41, Akron 17
##############################
Mike'l Severe - Omaha World Herald Bottom Line
The numbers say this should be a 12 point line but they are based on what happened last season. I see Nebraska getting up early, but I am not sure about the depth of the Husker defense. The Blackshirts need to keep Kato Nelson in the pocket as he poses more of a run threat from the QB position. Talent wise this should not be a game in the 4th quarter but analytics say it will be.
Nebraska 30, Akron 17
##############################
Andy Kendeigh - KETV Channel 7 Sports Director
It won't be perfect on the field but it will feel perfect off it. Nebraska's Adrian Martinez will show why he was named the starting quarterback but will also show he's a true freshman. More positives than negatives. Sure, there will be some bumps but the 90,000 strong leave Memorial Stadium happy campers.
Nebraska 49, Akron 24
HuskerOnline Week 1 Score Predictions 
Week 1
Sean Callahan
Robin Washut
Nate Clouse
Mike'l Severe
Andy Kendeigh 

Akron at Nebraska

48-17

Nebraska

56-21 Nebraska

41-17

Nebraska

30-17 Nebraska

49-24

Nebraska

Michigan at N. Dame

23-20

Michigan

21-17 Michigan

27-21 N. Dame

27-20

N. Dame

24-20

Michigan

Wash. vs. Auburn

37-34

Wash.

38-35 Wash.

34-28 Wash.

23-20

Wash.

27-21

Auburn

WVA at Tennessee

41-27

WVA

31-24

WVA

28-20

WVA

34-17

WVA

34-31

WVA

Ole Miss at T. Tech

41-37

Texas Tech

44-38 Texas Tech

30-28

Ole. Miss

38-34

Texas Tech

44-35

Texas Tech

WSU at Wyoming

27-23

Wyoming

20-14 Wyoming

26-23 Wyoming

24-21

Wyoming

20-17

WSU