After humbling season, Nebraska primed for big jump in Year Two
SAN FRANCISCO - Former Nebraska defensive back DeJon Gomes stood on the Laney College Field sideline and watched his alma mater practice under a completely different coaching staff than the one he had played for just five years earlier.
A two-year starter for the Huskers from 2009-10, Gomes was a key member of two of the best teams of the Bo Pelini era before going on to be a fifth-round draft pick and play three seasons in the NFL. While he is only just now starting to get to know what NU head coach Mike Riley and Co. are all about, Gomes plans to hold off on making any judgments on the new staff for at least another season.
That's because Gomes has learned over the course of his football career that in building a football program, Year Two just might the most crucial period of all in determining the trajectory of success of a new regime.
"Year Two under any coaching staff is the big jump when you tell the guys who are going to be playmakers from the guys who are just out there," Gomes said. "So this next coming up offseason and season will be good to watch."
Learning from failure
Things obviously didn't go nearly the way Riley had originally hoped for his first season at Nebraska.
The Huskers seemingly couldn't catch a break or even stay out of their own way while sputtering to a 5-7 record, marking their worst showing in more than 50 years. But for as bad as things got in 2015, Riley has plenty of reason for optimism for a much better result next year.

With as many as 33 players with starting experience coming back next season along with a number of talented underclassmen coming into their own, NU at least on paper appears to be poised for a big step forward in 2016. For Riley, the past month of preparation for the Foster Farms Bowl has been just as much about getting a jumpstart into next season as it has been trying to end the current campaign on a high note.
"I think that Year Two is always exciting to get to," Riley said. "You want to win them all in Year One, and there's always a lot of hype and and lot of excitement and a lot of positive vibes. Of course our deal became a real mixed bag of all that, and ultimately not very successful in everybody's eyes. But for us, it's very energizing and motivating to enter Year Two with what we've learned about our team and what we've seen from the competition that's out there. I'm excited about that next step, and I think it becomes huge."
Riley made it clear that the focus was already shifting towards the future by holding separate sessions for the younger Huskers immediately following the team's normal bowl practices. The intent was essentially to get a look ahead at what the staff will have to work with when spring ball kicks off in March.
Once the 2015 season officially wraps up on Saturday night, Riley said they would immediately get to work on not only organizing the pieces for next year, but also figuring out how to prevent the disappointing results of this season from happening again.
"There's a lot of self-evaluation," Riley said. "The football that we put out there, we'll go back and take a long, hard look at that. Then with that, looking at the people that we have returning and how that really fits and how we go forward with that. And then look at the additional people that will be coming in. Who might be the Stanley Morgan or Dedrick Young or Aaron Williams for next year? You blend all of that together, but you do it with the background of what you did or didn't do and what you need to do to succeed."
A bright future ahead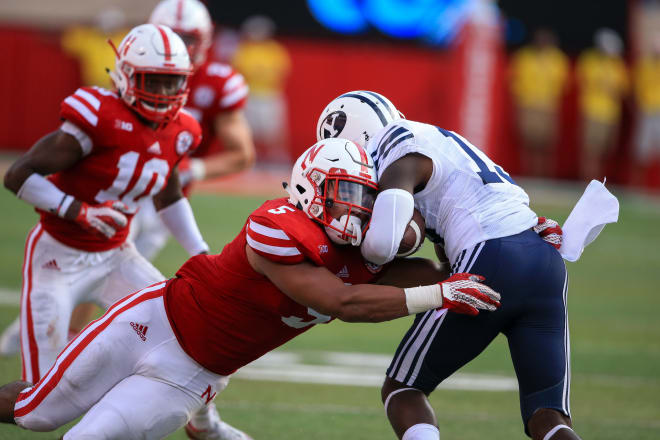 Every coach voices excitement over the future, regardless of how bad things may have been the previous season. But in talking about the potential his team has going for it next year, Riley's optimism is about as genuine as could be.
From a personnel standpoint, the Huskers must replace three starters on the offensive line, but they return three-year starting quarterback Tommy Armstrong, three of their top-five leading rushers in Terrell Newby, Armstrong and Devine Ozigbo, and also their top-eight receivers from 2015.
On defense, it's unclear whether standout tackles Maliek Collins and Vincent Valentine will return for their senior seasons, but NU still brings back six key contributors up front, five of which boasting starting experience. Linebacker had been considered a weakness of the defense this year from a depth standpoint, but the amount of attrition within the unit allowed for multiple linebackers to gain valuable playing time to make for a dramatically more seasoned group next year.
The secondary returns starting experience at every position and will add some highly-touted redshirt freshmen to the mix in the spring.
Along with the amount of talent coming back, Riley also said he knows how close his team was from having a completely different result in Year One. Nebraska's seven losses came by an average of 4.4 points, including four defeats by three points or less.
"There's two things: one of them is I see the potential in what we have with the guys that are returning. I'm really anxious to get to work with them again," Riley said when asked his biggest reasons for optimism in 2016. "The other thing is I've seen the games. I think that if we can play on a similar stage, we can win those games that we lost this year. So I have that confidence and kind of that motivation to be able to go forward with that."
Building trust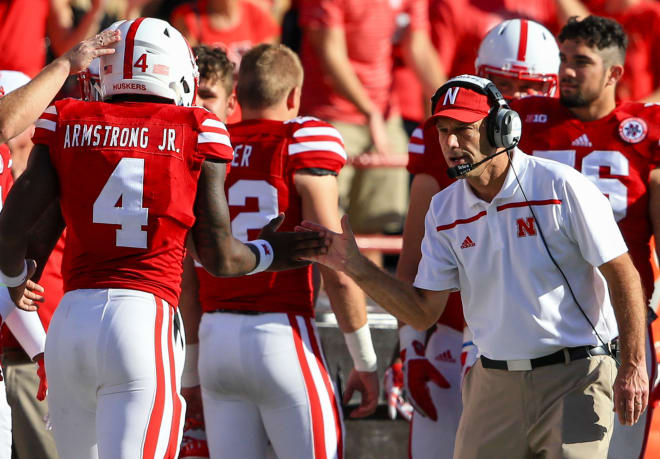 Nebraska's growth in Year Two shouldn't just be on the field, but in the locker room as well.
There's no denying that the manner in which the program's coaching change went down got the Riley era off to a bit of rocky start, particularly with many players very loyal to Pelini and the previous staff.
The frustrating season certainly didn't help, either, but Riley still saw steady progress in terms of his players warming up to their new coaches and buying into their new system.
Riley said this season was a growing experience for the coaching staff as well, and he feels they're much more prepared for knowing what it takes to win in the Big Ten Conference and how to best utilize their players' talents.
Continuing to build that trust between players and coaches might be the most crucial hurdle of all in Nebraska taking the next step as a program, Riley said.
"The continued building of relationships in a team and a trust in each other is really important," Riley said. "So our continued work with our players in a good teaching environment, it's really important that we establish that and kind of get past any drama involved in transitioning, which is hard on young men."
The senior leaders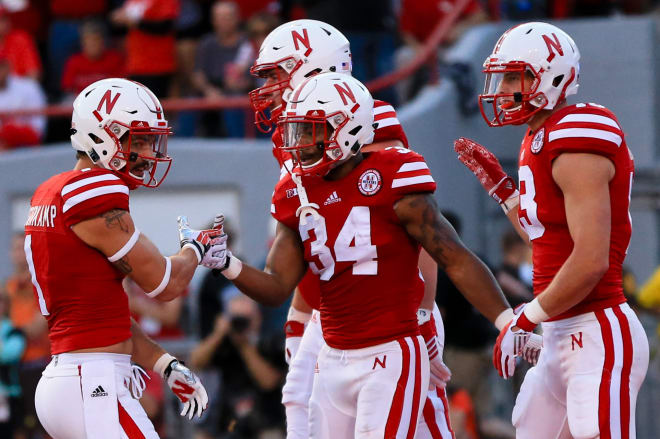 Another catalyst for Nebraska next season will be the veteran leadership of its senior class. As it currently stands, the Huskers' roster will consist of 35 seniors next year, 20 of which being starters or key contributors in 2015.
Wide receiver Jordan Westerkamp said as difficult as the coaching transition was at points this season, it was a valuable learning experience for the team. With a full year now under Riley and staff, Westerkamp said the Huskers can enter the offseason with an entirely different comfort level on both sides of the ball.
He also noted that the current junior class saw first hand how disappointed NU's seniors were to end their collegiate careers with such disappointment this year. That alone should give next season's group all the motivation they need to make sure their legacies go out on a completely different note.
"This will be our senior year, and the seniors control it," Westerkamp said. "It will be in our hands now, especially with how many seniors will be playing across the board. It's in our hands, and we'll get what we deserve and what we work for. It will be huge for us this offseason to say, 'Hey, we're seniors now. It's our last chance here. We've got to do everything we possibly can to go out there and be the best we can, win the Big Ten, and get ourselves into that playoff.'
"There's no doubt in my mind that if we work as hard as we can work and do what we're supposed to do that we can be a team like that, because we have the players and the coaching staff to do that."