A look back at the history of the Red-White game and the event it's become
Before 2004, Nebraska drew over 50,000 fans just once for a spring game. Since 2004, NU has averaged 70,798 fans at their Red-White spring game, with the smallest crowd coming in 2007 at 54,288. In 2018 and 2019 they sold out the game for the first time in program history.
The history of the Red-White spring game at Nebraska has become a strange phenomenon. A competition of sorts for Husker fans to show why they are the nation's best. A day of celebration for college football and support for the program they love. It's an excuse to tailgate, see old friends, and get an early look at the team before the upcoming season.
In 2019, NU drew 85,946 fans, leading the nation for the second year in a row in spring game attendance. Alabama had the next largest crowd at 62,219, while Ohio State was third with 61,102.
Before COVID-19 pulled the plug on spring practice in 2020, the Huskers were well on their way again to leading the nation in spring game attendance with over 65,000 seats already sold.
Today over 70,000 Husker fans would've made their way into Memorial Stadium to watch NU on a gorgeous 60-degree Saturday afternoon.
We won't have football today, so instead let's look back at the last 16 Nebraska Red-White spring games and what's made the event special.
2004 (61,417)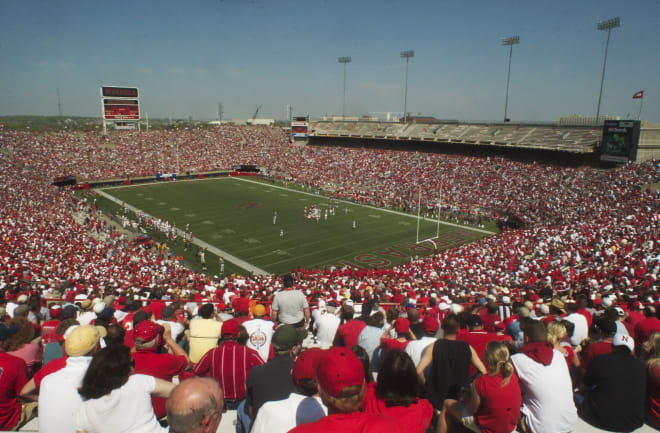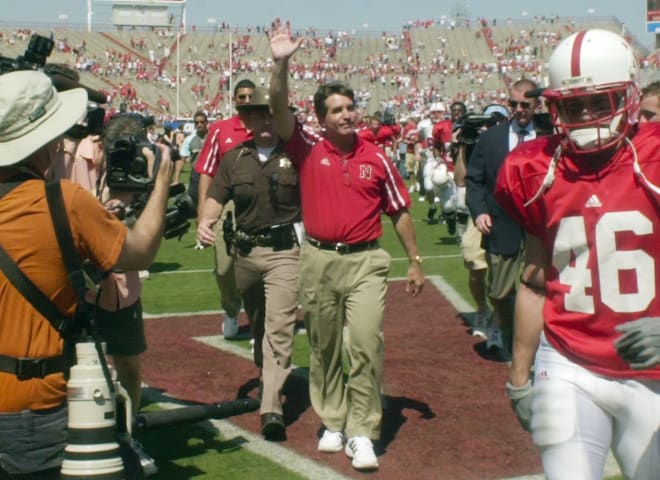 The memory: Bill Callahan made his debut as Nebraska's head coach. You have to give him and then Athletic Director Steve Pederson credit. They made the spring game the event it's become today.
Before 2004, NU didn't use the game to bring in recruits or to market the program. Callahan and Pederson packed the sideline full of high-profile recruits that day, as well as bringing back every single former Husker player that was in the NFL at that time (There were a lot of them in 2004). Each former Husker got an individual introduction on the field that day. The 2004 game set the tone for a 2005 recruiting class that finished No. 5 in the Rivals rankings and put the Huskers in conference title games in both 2006 and 2009.
2005 (64,416)
The memory: Hello Zac Taylor. All the attention before spring started was on 2005 recruit Harrison Beck. By spring's end, it was clear Taylor was going to be the guy in 2005.
The Saturday before the spring game Callahan ran a 180-play live scrimmage where even the quarterbacks got hit. Taylor took eight sacks that day while battling flu-like symptoms. His toughness won over everybody during that 3.5-hour scrimmage that the media got to watch. To this day, I've never been around a longer live scrimmage. Callahan knew he had his guy that day, and he kept the scrimmage going longer and longer.
It also set the stage in 2005 for 2004 starter Joe Dailey to transfer. During the spring game, Callahan put Dailey on the No. 3 offense, while the No. 1 and No. 2 units were on the other squad. Dailey ran around for his life that day and publicly called out Callahan in the post-game press conference, referring to him as "Billy C" and "The Puppet Master." Dailey transferred to North Carolina a couple of weeks later.
2006 (57,415)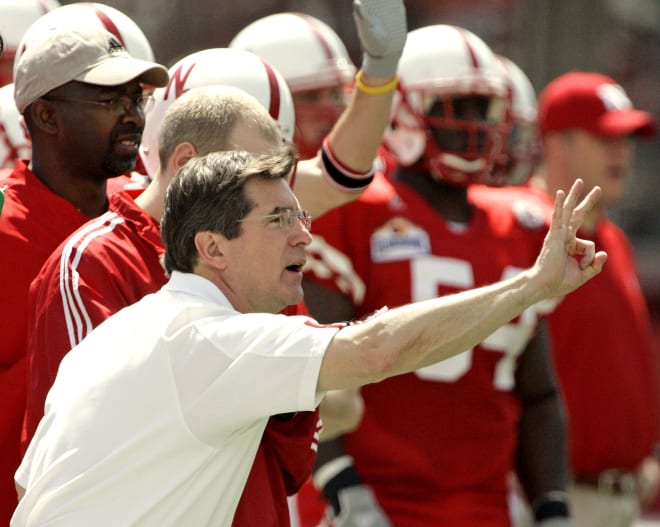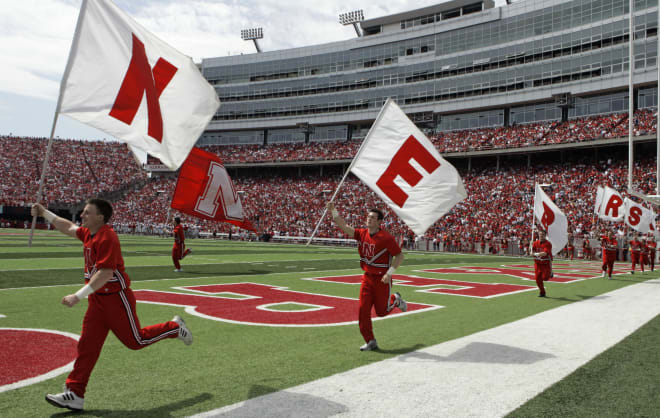 The memory: This felt like a team that should've won the Big 12. They looked like a squad built to win on the big stage, as they had one of the more impressive rosters we've seen at NU since the 2001 season.
Taylor effortlessly led the offense that day. We never got a good feel for Beck that spring. In fact, Beck faked a hamstring injury to avoid getting sacked by Adam Carriker.
2007 (54,288)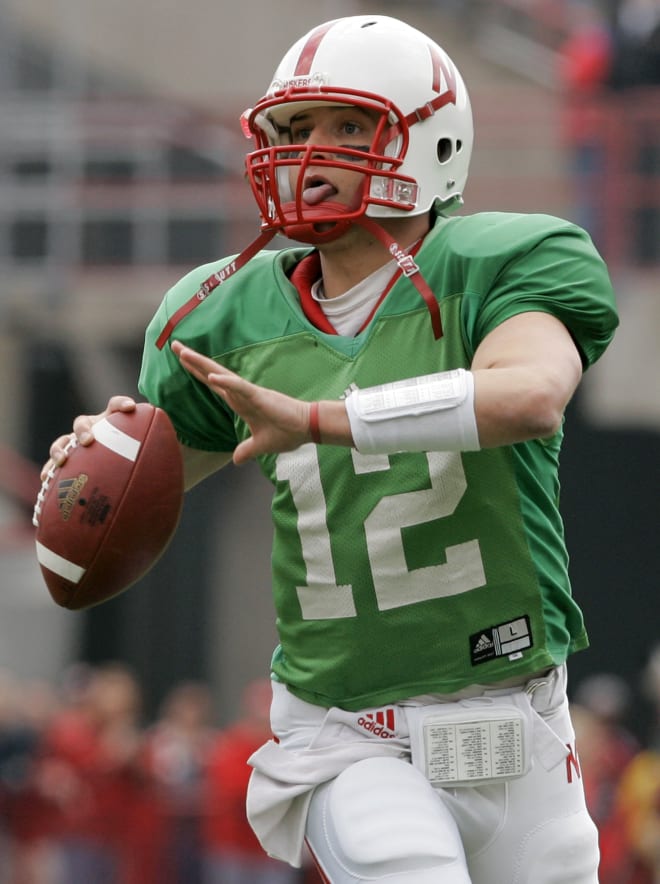 The memory: This was Callahan's final spring game. Arizona State transfer Sam Keller looked good that day, but it was against a lower unit defense. Many people felt the 2007 squad once again had a chance to win the Big 12 at this time. The home loss to USC changed that entire season, though.
2008 (80,149)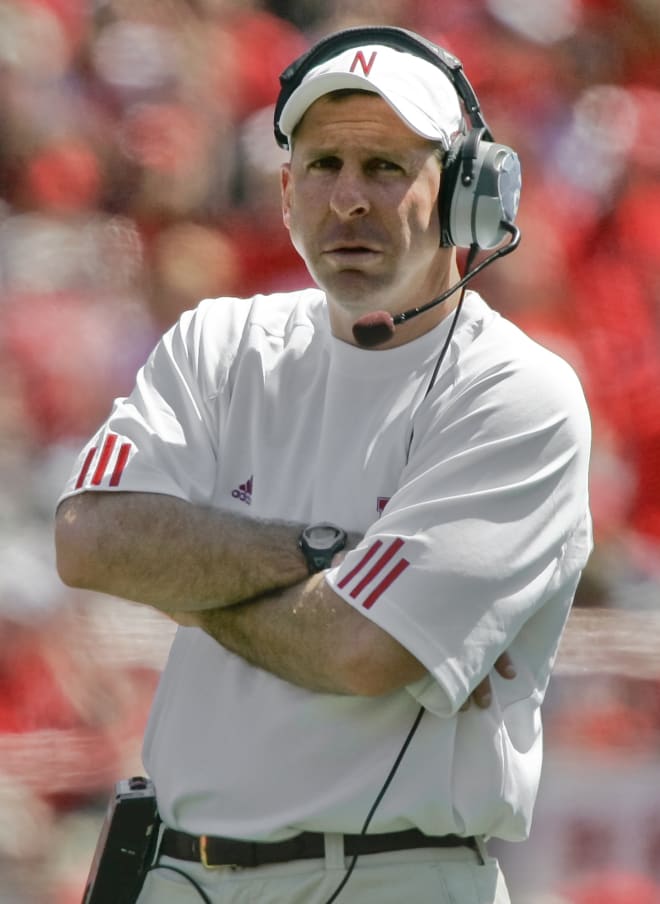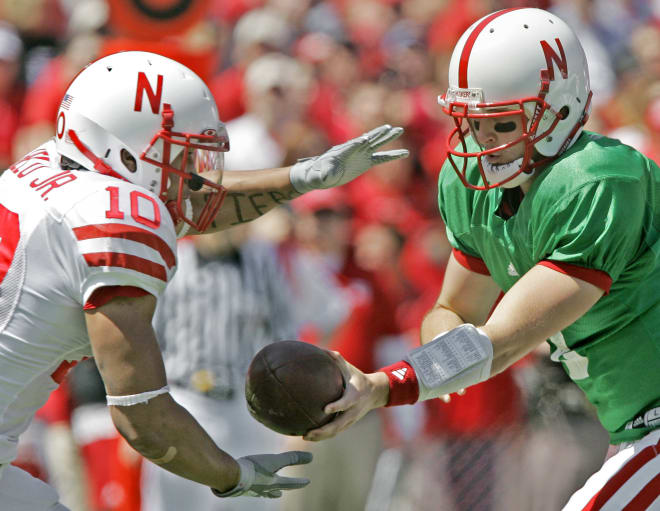 The memory: Welcome back Bo Pelini. This was his first spring game as head coach at Nebraska. It was a very no-nonsense spring. The offense stayed the same under Pelini at first, as both Shawn Watson and Ted Gilmore were retained.
Joe Ganz was a fifth-year senior with some weapons around him. What I remember most about this spring was running back Roy Helu Jr. At that time, most thought Marlon Lucky was NU's best back. By spring's end, Helu Jr. was the guy at running back. Pelini also moved Cody Glenn from running back to linebacker, where he later became an NFL player.
Future Outland Trophy winner Ndamukong Suh sat out that spring, and we still had no idea the type of impact he was about to make on college football.
2009 (77,670)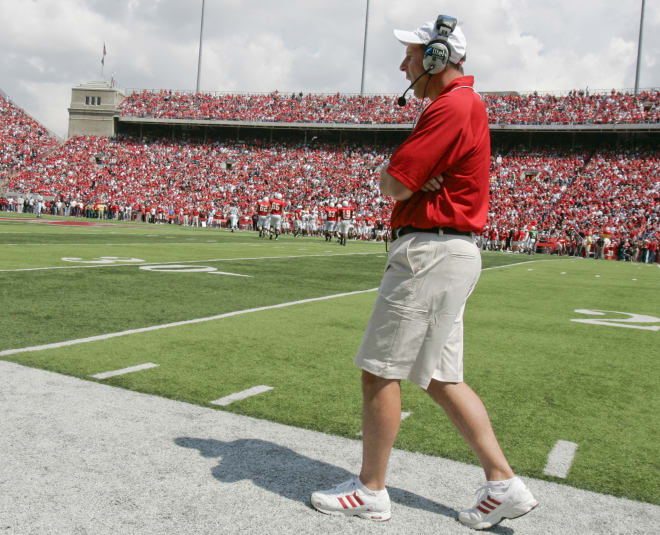 The memory: Nebraska had both Zac Lee and true freshman Cody Green battling it out at quarterback. Watson seemed to favor Lee that spring, and he ended up winning the job.
This once again was a team people had no idea how good they were going to become. They were very close to winning the Big 12, but their lack of offense hurt them.
2010 (77,936)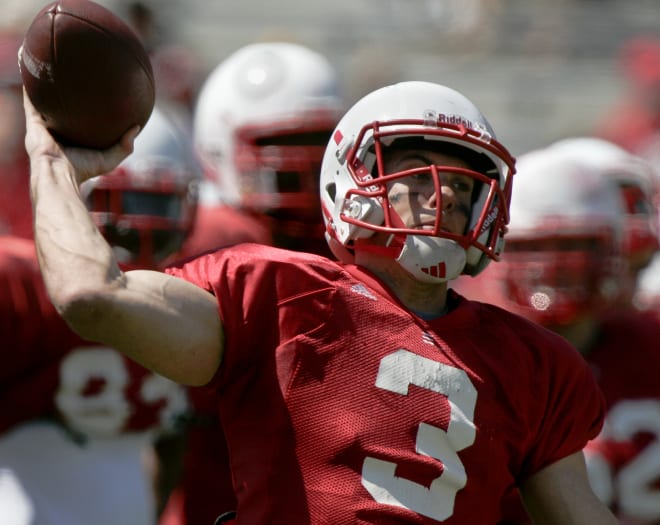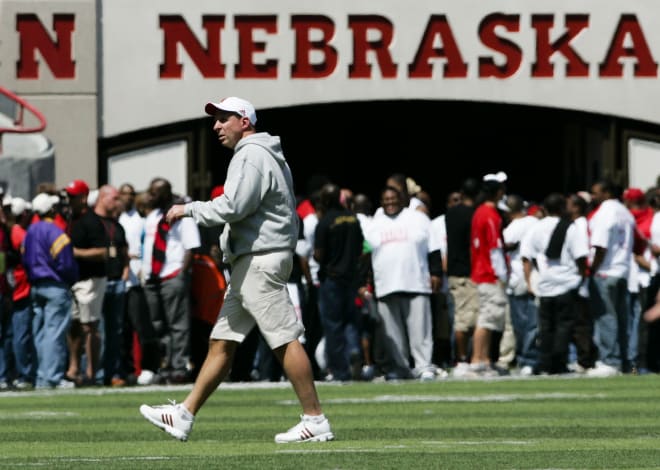 The memory: Conference realignment talk hadn't even started yet, but within two months Nebraska would find out they were leaving the Big 12.
Watching the spring, most assumed either Lee or Green would be the Huskers starting quarterback in 2010. Nobody had any idea what type of talent Taylor Martinez had and the coaching staff kept him a secret all the way up until the season opener in 2010.
2011 (66,784)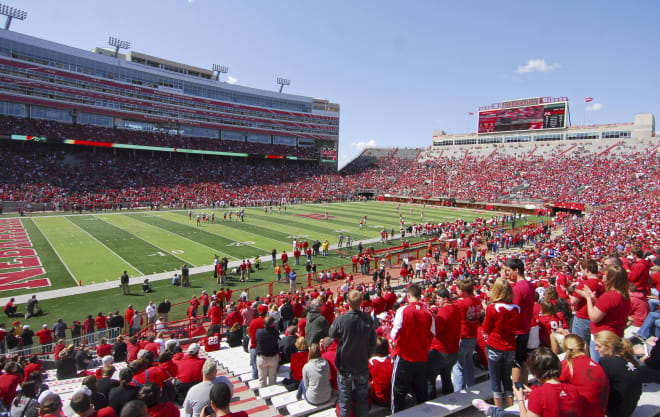 2012 (No game)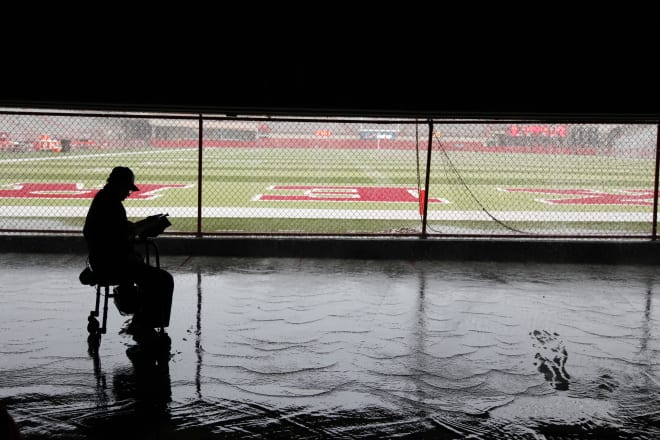 The memory: When the Weather Channel's Jim Cantore was in town, you knew the 2012 spring game wasn't meant to be. Heavy storms, tornados and lightning circled the area and the game was canceled. Fans did get free Runzas and Valentinos Pizza though.
2013 (60,174)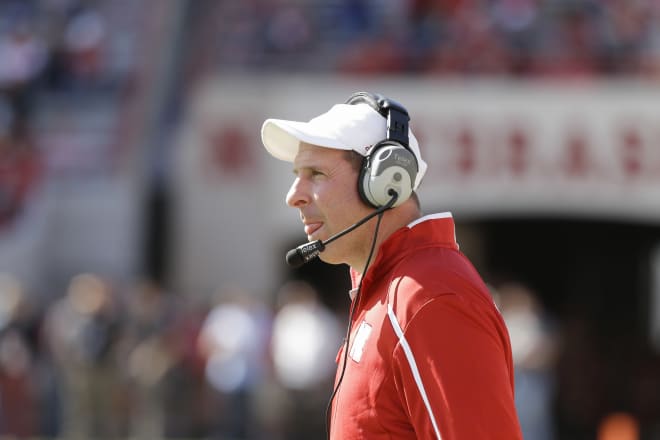 The memory: After not playing the 2012 spring game, Pelini may have had his most memorable moment ever as a Husker head coach. Pelini set up a play to put 7-year old pediatric brain cancer patient Jack Hoffman into the game and to score a touchdown.
The play made national news everywhere. Hoffman became an instant celebrity and later took home the ESPY award that spring for "Best Sports Moment." Pelini also helped raise awareness for pediatric brain cancer and the Team Jack Foundation.
2014 (61,772)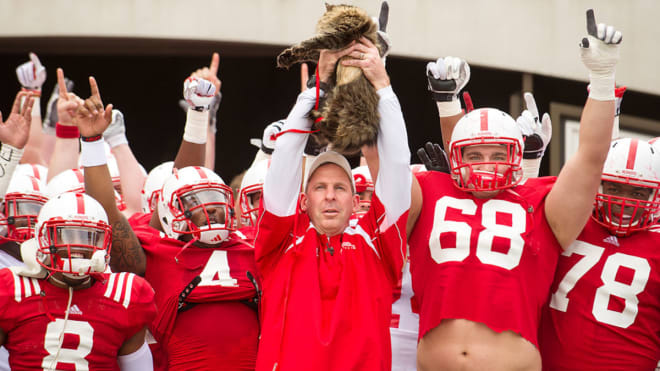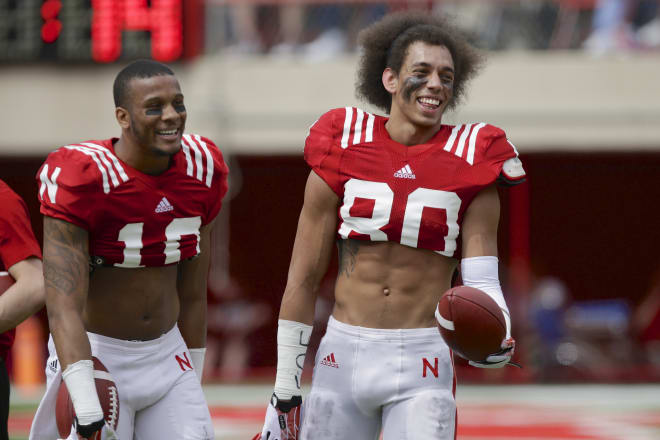 The memory: After surviving a rocky off-season with new Athletic Director Shawn Eichorst when many thought Pelini might be fired, he took on a whole different approach in 2014.
In Pelini's final year at Nebraska, he entered the field carrying out at cat, to poke fun at internet personality Faux Pelini. It was a strange moment and one that seemed completely out of character for Pelini, who was trying to repair his image after the end of the 2013 season.
2015 (76,881)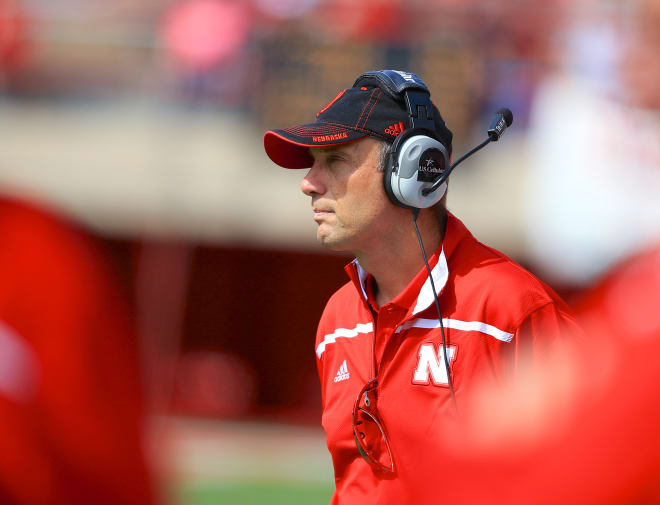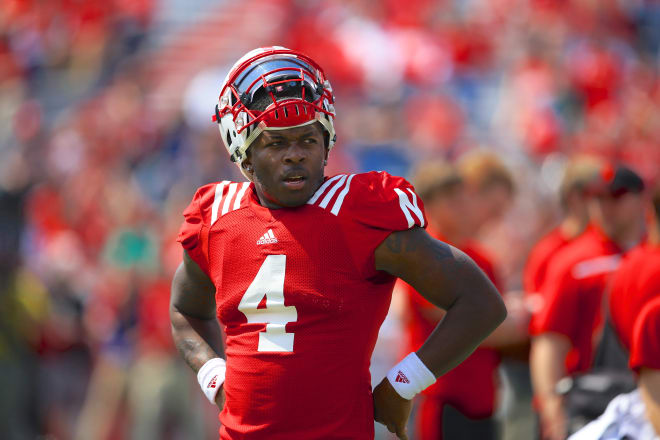 The memory: Mike Riley coached his first spring at Nebraska. We were still trying to wrap our arms around everything. NU fired a 9-3 coaching staff that played in the Holiday Bowl and replaced them with a staff that was being pushed out of Oregon State. 2015 was the start of an odd era of Nebraska football.
2016 (72,992)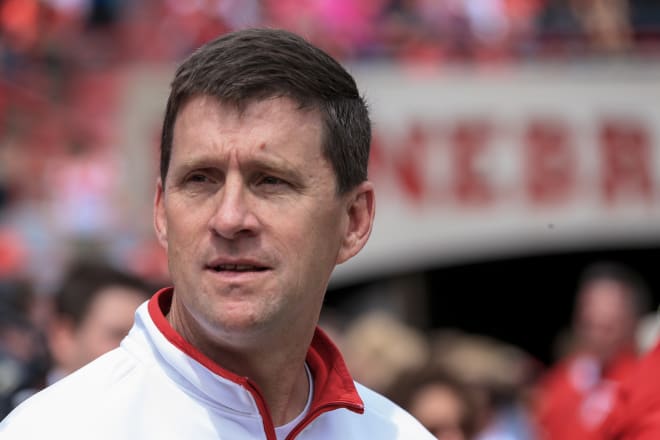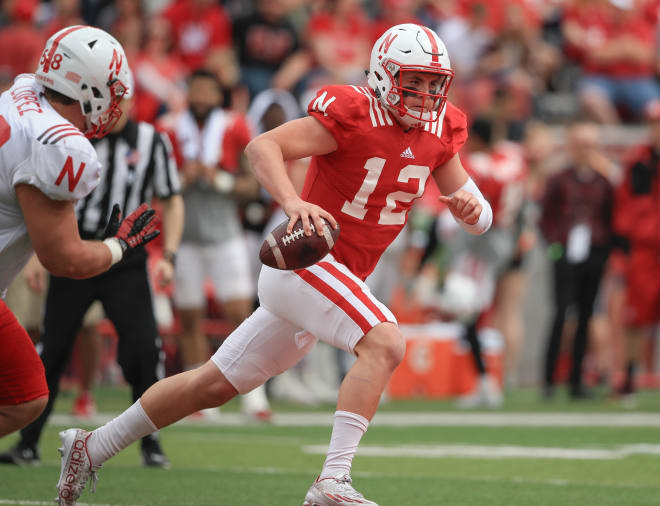 The memory: This was the last time we'd ever see punter Sam Foltz in a Nebraska uniform.
I also remember NU used a funky scoring system that pitted the offense vs. the defense. Freshman quarterback Patrick O'Brien lost the game by throwing a pick on the final play. If he throws an incomplete pass his team would've won the spring game. It was a rocky start to what ended up being a very short career in Lincoln for O'Brien.
2017 (78,312)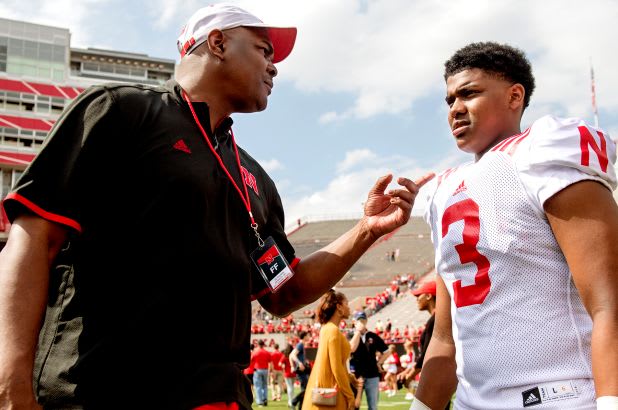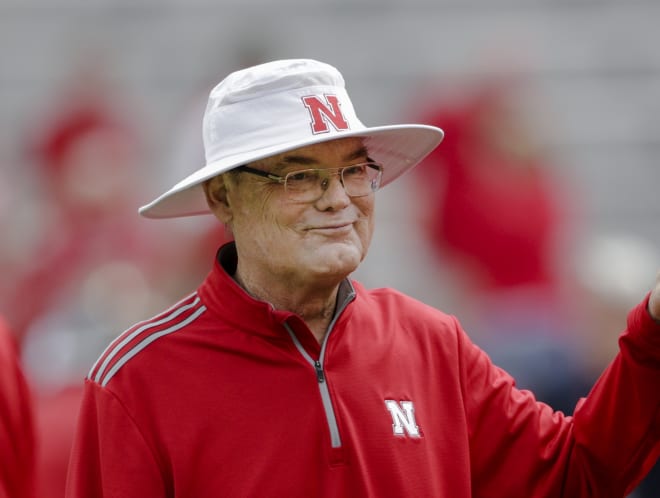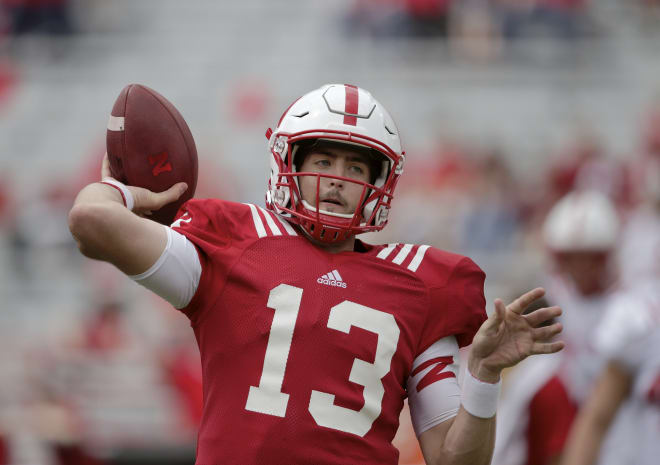 The memory: For the third year in a row spring practice was open to the media under Riley. That was a good thing and a bad thing.
It led to some lofty expectations put out there for both quarterback Tanner Lee and new defensive coordinator Bob Diaco's 3-4 defense.
We also learned right away that spring Diaco did not really enjoy taking questions from reporters, and led a charge to shut down interviews with all NU assistants (that never happened).
Diaco was wired differently than any Husker assistant I had ever seen. He really tried to take charge of the program that spring as if he was the head coach. It set the stage for a disastrous 2017 season.
2018 (86,818)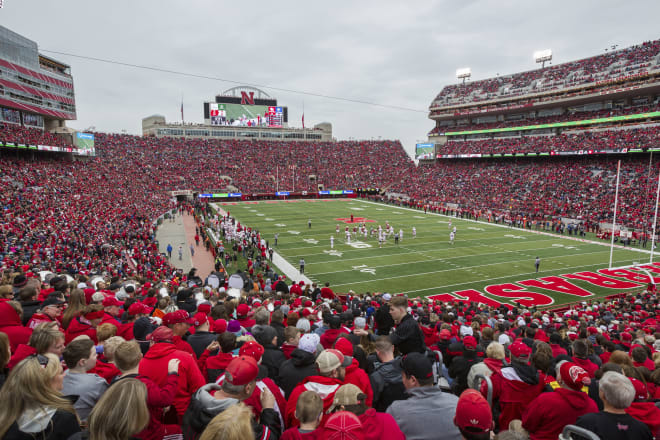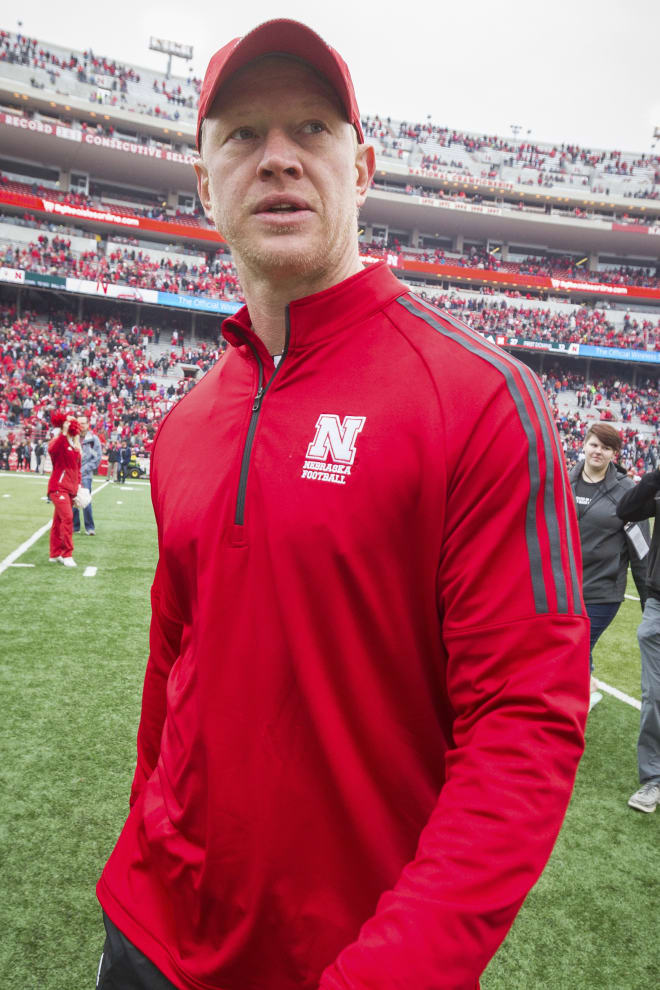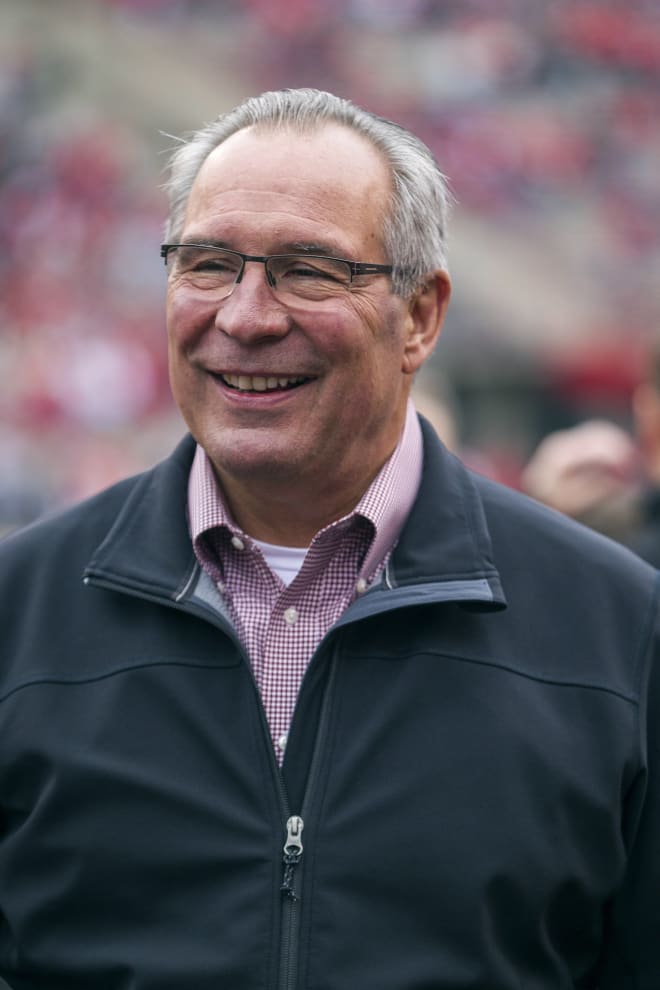 The memory: Welcome home Scott Frost. A sold-out crowd filled Memorial Stadium on a cold April day to watch the 2018 Red-White game.
A good quarterback battle appeared to be brewing between Tristan Gebbia and Adrian Martinez. There were times that spring that Gebbia appeared to have the leg up, but as we know, Martinez ended up winning the job.
Like all spring games, NU was very vanilla, not showing much on either offense or defense.
2019 (85,946)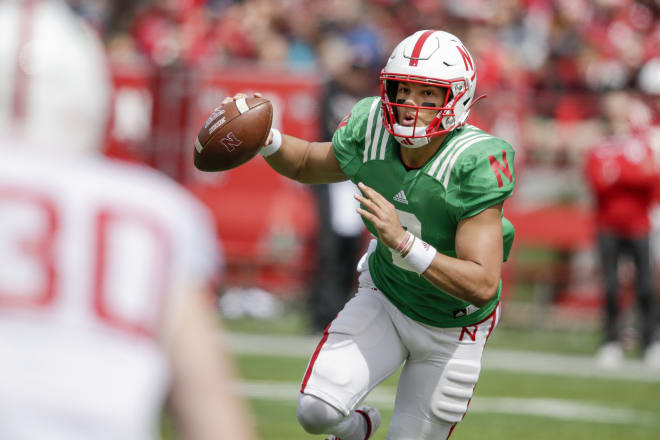 The memory: After going 4-2 to finish the 2018 season, expectations were sky high in the spring of 2019. Nebraska was picked to win the West and Martinez was listed towards the top of the odds board to take home the Heisman Trophy.
Running back Maurice Washington was suspended for the 2019 spring game for his pending legal issue. That situation would linger for almost a year, and you can argue Washington's inconsistencies played a big part in the early offensive struggles for Nebraska.