A long road around the world brings Ellis back to Nebraska
When sports nutritionist Dave Ellis left Nebraska in 2001 after nearly 20 years, he was in search of a new challenge.
He had been a part of three national championship teams at NU under Tom Osborne and was at the forefront of the sports nutrition world.
Over the last 17 years, Ellis has been the President of Sports Alliance Inc., where he's consulted a "who's who" list of teams, coaches, and athletes at both the professional and Division I levels. Now the Omaha native is ready to come back home.
Nebraska announced the hiring of Ellis over a week ago, and he told HuskerOnline the chance to get to work with people like Scott Frost and strength coach Zach Duval on a daily basis played a major part in his decision to leave the private consulting world and come back to Lincoln.
"It's the reason I'm back. I'm a believer. I think that the trajectory that Scott (Frost) has had as a head coach is almost unprecedented," Ellis said. "I think that young athletes planning to make a decision, their families trying to make the decision, are going to be attracted to examining what Scott's doing here in Nebraska. Much like Tom Osborne, I think the parents, the guardians of these young athletes are going to feel good. Recommending and leaving their athletes at Nebraska for a journey, a developmental journey, that could be life-changing."
To give you an idea how much the sports nutrition world has changed since Ellis left Nebraska in 2001, he was making $56,000 per year back then, which was at the top of the pay scale in his industry. In 2017-18, NU paid former Director of Nutrition Lindsey Remmers $83,074 annually and spent around $180,000 on three full-time nutritionists, and $3.3 million went towards nutrition out of the total budget.
Ellis will make $250,000, according to University released numbers, which puts in perspective how much the sports nutrition world has grown since 2001; along with how much more money the athletic department wants to invest in this area. Ellis will also make three additional hires in the department to work underneath him.
From private nutrition work with LeBron James in his own home in Miami to consulting the New England Patriots and Green Bay Packers, Ellis has seen it all since he left Nebraska in 2001. He's worked with multiple different NFL, Major League Baseball, NBA and NHL organizations. When Ellis left NU, coach Bob Stoops worked closely with him at Oklahoma, as did Craig Bohl at both Wyoming and North Dakota State.
Everything he did at Nebraska to help build and fuel Tom Osborne's teams of the 80's and 90's, people wanted to pick his brain about what they did.
"It's an embarrassment of riches that I've had from a practice standpoint since I left Nebraska, and it was 100 percent word of mouth," Ellis said. "That's how sports works. The exposures have been so diverse that if I even tried to encapsulate it for you, it would be tough."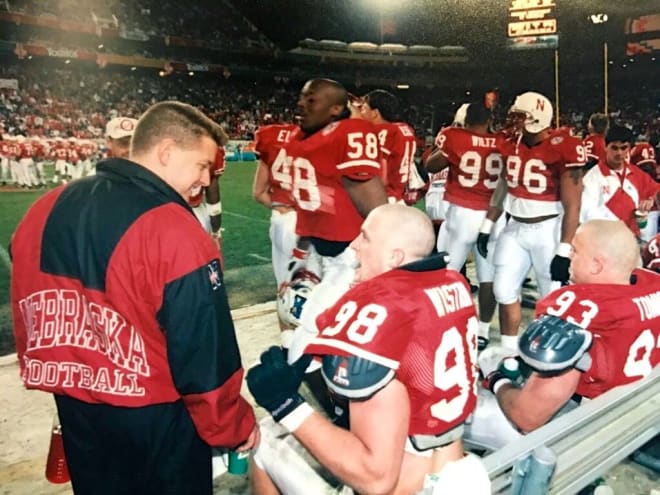 The common theme of the people that have called on Ellis over the years is elite programs and athletes looking to take a championship level next step.
"I got lucky. I got called into the Patriots on a Super Bowl year as their first sports dietitian and built a relationship there with Bill Belichick and on and on and on, and got to the Green Bay Packers to redo their nutrition program. I go into places usually when they're trying to take it to over the top.
"It's usually the top third of sports that they call me. It's going to be the most aggressive innovators that they called up in the last 17 years of private practice to come in and evolve their setting to be better on the fueling front. In all cases, they taught me something while I was there, even though I was being brought in to innovate to them and teach them.
"If you're going to evolve in this business of sports, [you need to] know how to replicate what's going on in sports. In academic settings, they can get a degree at this per se as much as you just have to go do that bit. That cocktail of exposures over 17 years has been very stimulating to me. I've learned something at every stop."
And now Ellis is all Nebraska's.
"An investment in someone like Dave Ellis, who is a Nebraska grad and who has been instrumental in other programs in regards to nutrition, we want somebody like that on our team instead of consulting with other places that are our competition," Athletic Director Bill Moos said. "Fueling young people, not just in football, but across the student-athlete population, is extremely important."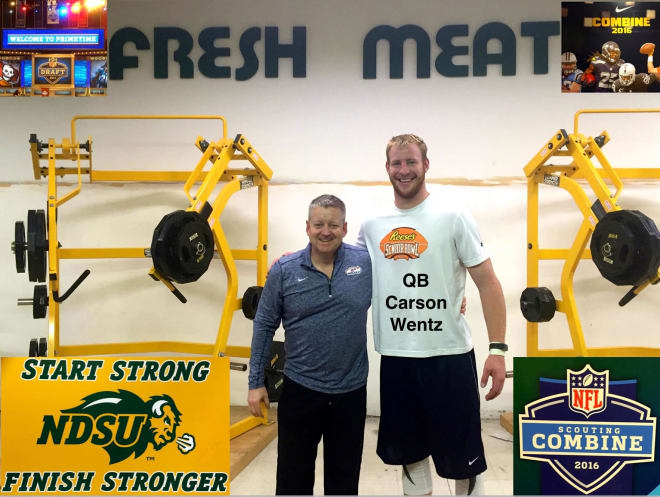 When Ellis looks at his accomplishments in the nutrition world the last 35 years, he credits a lot of it to Osborne.

That's how far ahead Osborne was of his peers. Osborne is credited with hiring the first Division I strength coach and developing the first Division I off-season training program, but he also was the first college coach to invest heavily in nutrition and a training table. Ellis was Osborne's Boyd Epley for nutrition.
"Tom (Osborne) is really the genius behind it all," Ellis said. "I don't know that the fans really understand that we had a significant competitive advantage because of Tom's early vision for all the underpinnings of high performance. I quickly learned when my consulting travels began 17 years ago just how far ahead Tom's vision was on details that make a huge difference when you get to the playoffs. The kind of details that give you the degrees of separation necessary to come out on top. Scott has the same vision for the development of depth on his roster and high-performance preparation that Tom valued. That really got my attention, that and the opportunity to help right this ship in a way that cements Tom's legacy the way it should be remembered. That's a mission I can get behind."

As for his role at Nebraska going forward, Ellis has big plans and ideas. This is not a figurehead type position.
Ellis will be on the front lines with NU's athletes. He will play as big of a role in the development process as Duval.
"Zach (Duval) and I have worked just about everywhere he's been along the way where we could make it happen," Ellis said.
"Zach and I are setting up offices right next door to each other in the weight room. That is where I will be ground level with these athletes."