10 things we learned from Nebraska's loss to Wisconsin
1. Nebraska has long way to go to compete with Big Ten's best
Nebraska went blow for blow with the No. 9 team in the country in the first half, then the disparity between the Huskers and the Big Ten West favorites started to show in a major way as the game wore on.

Not only did UW rack up 466 yards of total offense on the night, it did so throwing the ball just three times after halftime, as its final 20 plays of the game were runs for 125 yards and two touchdowns.
On the other side of the ball, the Huskers managed just 68 combined yards on 14 plays in the second half after putting up 313 yards before halftime.
Nebraska simply got worn down in the trenches on both sides of the ball late in the game, and it doesn't have enough playmakers right now to overcome its physical disadvantages against a team like Wisconsin.
Even with the atmosphere surrounding a home night game and the celebration of the 1997 national title team on NU's side, Wisconsin exposed just how far away the Huskers are from playing championship football right now.
2. 'Finishing' remains easier said than done
Head coach Mike Riley opened the week by making it clear during his Monday press conference that the most important key Nebraska needed to accomplish in order to knock off Wisconsin was to "finish".

Needless to say, the Huskers didn't finish anything on Saturday night.
Maybe the most pivotal point in the game was when Wisconsin answered Aaron Williams' game-tying pick-six by pounding out a 10-play, 93-yard touchdown drive to reclaim the lead and squash all of the momentum that had just filled Memorial Stadium.
The Huskers just couldn't recover from then on, as the Badgers took full control of the game both physically and mentally to turn a potential upset into a 21-point blowout.
Even when things were going fairly well in the first half, NU left numerous points on the board after failing to finish promising drives with punts, turnovers and missed field goals.
3. Ozigbo needs to be the man from here on out
It's really hard to believe that Devine Ozigbo couldn't seem to find his way onto the field for the first three games of the season.

In fact, there was a point earlier this year where Ozigbo was actually working behind true freshman Jaylin Bradley as the fourth running back in Nebraska's rotation.
After essentially finally getting into the games by default due to injury, Ozigbo has established himself as the clear No. 1 workhorse with three straight 100-yard rushing performances.
Whatever it was that the junior did to bury himself on the depth chart to open the year, there is zero question that Ozgibo needs to be the Huskers' go-to guy the rest of the season, especially with the chances of Tre Bryant coming back from his knee injury this year getting slimmer by the day.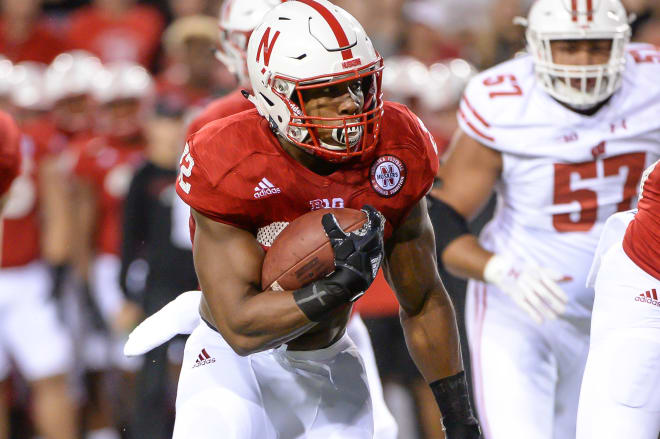 4. The offensive line was the least of NU's concerns
There weren't a lot of positives for Nebraska to walk away with after the loss, especially with how disappointingly the game ended.

But the play of the offensive line against arguably the best defensive front seven the Huskers will see all season has to be at least somewhat of a silver lining.
The coaching staff opted to stick with the starting five that had helped get them off to a 2-0 start in Big Ten play, going with sophomore Michael Decker at center and true freshman Brenden Jaimes at right tackle over veterans Cole Conrad and David Knevel.
That group paved the way for a relatively impressive first half, especially with the work NU was able to do in the running game. They also didn't allow a single sack on quarterback Tanner Lee against one of the most aggressive pass rushes in the country.
There no longer needs to be any more discussion over who will start up front going forward, as that combination on the o-line was maybe the least of Nebraska's concerns on Saturday night.
5. Huskers continue to be their own worst enemies
The one thing that couldn't happen for Nebraska to win this game was for it to shoot itself in the foot and give away points with turnovers.

The Huskers managed to do just that on their first offensive drive of the night, as a seemingly easy swing pass to Ozigbo bounced off his facemask and into the arms of a Wisconsin defender, who took it 78 yards for a pick-six.
That put NU behind the eight ball the rest of the game, and while it ended up not making much of a difference in the final score, the emotional blow that interception delivered was one that changed the entire complexion of the game right off the bat.
Riley said it was a pass play Nebraska had been running all season and one he didn't think he'd even seen fall incomplete once even in practice.
The self-inflicted bad breaks just keep on coming, and until they stop, the Huskers will continue to be fighting uphill battles every week.
6. Wisconsin takes further claim of NU record books
You can add yet another Wisconsin running back to the Nebraska record books, as freshman Jonathan Taylor ran wild to the tune of 25 carries for 249 yards and two touchdowns.

Taylor's 249 yards ended up being the third-highest single-game total by an NU opponent in school history, falling short to only Texas' Jamaal Charles (290 in 2007) and, of course, Wisconsin's Melvin Gordon (408 in 2014).
Taylor's night was also just the 14th 200-yard opponent rushing effort ever allowed by the Huskers, and he became the latest Badger to join that list. Along with Gordon's 408-yard debacle, he also reeled off now the ninth-highest total with 216 in the 2012 Big Ten Championship.
That game also saw Montee Ball rack up 202 yards, which is now the 12th-highest total.
Even more concerning than having so many UW backs on that chart is the fact that eight of the top-10 highest opponent rushing performances have come since 2002.
In fact, 15 of top-19 rushing yardage games in school history have occurred since Colorado's Chris Brown had his 198-yard day in 2001.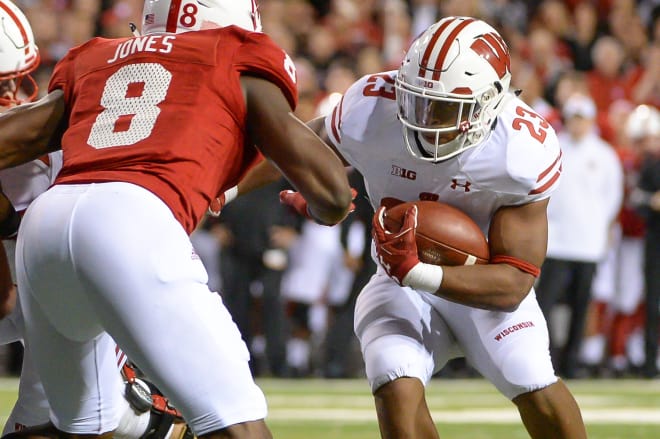 7. Jones, Kalu give needed boost to secondary
Not that Nebraska necessarily needed a boost in its secondary depth against a Wisconsin team that only threw the ball 17 times, but the return of cornerback Chris Jones and safety Joshua Kalu definitely took the defense up a couple notches.

Jones returned to the field for the first time this season after being out since mid-July with a meniscus tear in his knee. He only ended up with two tackles, but his playing time increased more and more as the game went on and he was a staple in NU's redzone defense.
Kalu's impact was far greater, as he ranked second on the team with a career-high 10 tackles and added two pass breakups, including a near interception.
Kalu's open-field tackling played a big role in the Huskers' early defensive success, and he showed why his coaches were so excited about his potential after moving him to safety over the offseason.
8. Lightbourn continues to shine
After a tumultuous freshman season, punter Caleb Lightbourn is emerging as one of Nebraska's most consistent performers in 2017.

The sophomore averaged an impressive 47.4 yards on his five punts on Saturday night and pinned three inside Wisconsin's 20-yard line, including a career-long 69-yard boot that put Wisconsin on its own nine.
That marked the longest punt by a Husker since Sam Foltz's 70-yarder at Wisconsin in 2014.
It's hard to get overly excited about a punter being one of your highlight players, but Husker fans shouldn't take for granted how well Lightbourn has been playing this season.
9. Spielman takes another big step
While Nebraska's usual go-to receivers, Stanley Morgan and De'Mornay Pierson-El, came up with their usual production in the passing game, J.D. Spielman took another big step in his development against Wisconsin.

The redshirt freshman wideout led the Huskers by setting career highs with six catches for 79 yards, topping his previous career bests of five grabs (vs. Rutgers) and 52 yards (vs. Northern Illinois).
Most impressive of all was that of those six receptions, five moved the chains for third-down conversions to keep drives alive.
"I'm excited about JD," Riley said. "He doesn't blink. He's a real competitor. He's going to get better and better… He's a tough kid, he's smart, he's really a great guy to have on our team. I've had all different kinds of slot backs, but his prototype is one that can really, I think, be exciting in there."
10. Huskers must stop the avalanche
There will be little time for Nebraska to sit around a mope about its loss to Wisconsin, as another top-ranked conference opponent will be coming to town next week in No. 10 Ohio State.

The next few days will be crucial for the Huskers in terms of regrouping in a hurry and not letting this season start to spiral out of control.
While NU was a double-digit underdog this week and most certainly will be again vs. the Buckeyes, it has to continue to play hard and stay focused to try and maintain some positivity and momentum within the locker room.
We've seen what can happen to teams that lose their fire, and while this Nebraska squad has shown zero signs of quitting, keeping a positive mindset only gets increasingly difficult as the losses mount up.