Spring Stock Watch: Five players on the rise going into the second half
Nebraska will officially open the second half of spring practice on Tuesday.
As the Huskers prepare to get back to work, here are five players who's stock is on this rise after the first six spring practices.

Michael Decker - Offensive line 
After not being a factor in 2016, sophomore offensive lineman Michael Decker has rededicated himself and had a huge off-season.
Decker is currently working as the Huskers No. 1 center, but continues to battle with redshirt freshman John Raridon for the starting job. His gains over the off-season definitely have his stock on the rise.
Mikale Wilbon - Running back
Right now sophomore Tre Bryant probably has the edge to be Nebraska's starting running back in 2017, but junior Mikale Wilbon is putting together a nice spring as well.
With true pocket passing quarterbacks, Wilbon seems to be a much better fit in the screen and check down game, where in the past this wasn't a strength when former quarterback Tommy Armstrong ran the offense.
The way it looks right now, Wilbon has a chance to carve a nice role for himself on this team in 2017.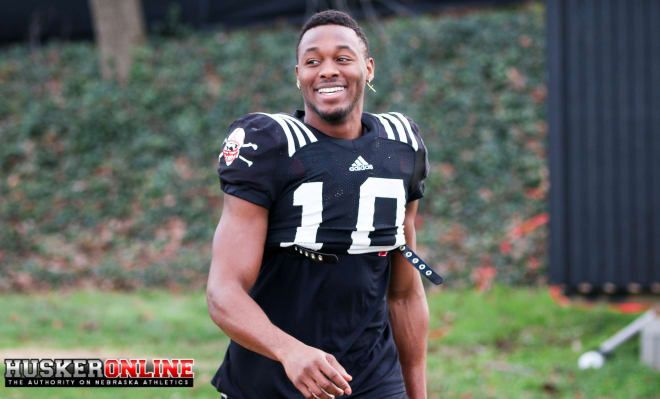 Joshua Kalu - Defensive back
Nobody will ever question the value of what senior cornerback Joshua Kalu brings to the field. The Texas native has played a lot of snaps the last three seasons, and is one of the most respected players in the locker room.
The question now is if Kalu stays at corner in the base defense, or moves to safety? The fact that they are trying this move out so late in Kalu's career tells you how much they think of his football IQ to pick up a new position this quickly.

Aaron Williams - Safety 
It's always interesting to hear what a whole new set of coaches thinks about the players they inherit.
After six spring practices we learned that junior safety Aaron Williams is one of most "intelligent" players Bob Elliott has ever been around in his 38+ years of Division I coaching.
That was quite a statement from Elliott, and a pretty good indicator of what type of role Williams will play in Bob Diaco's defense going forward.
Bryan Reimers - Wide receiver
Junior walk-on wide receiver Bryan Reimers has patiently waited his turn to get starting level snaps in the offense.
Once given that opportunity, Reimers has not disappointed this spring. The Lincoln East product is really the only big-bodied receiver on the roster, and he should have a chance to catch quite a few footballs this season.
Reimers early play this spring, along with his increased role definitely has his stock on the rise.