Spring Preview: Quarterback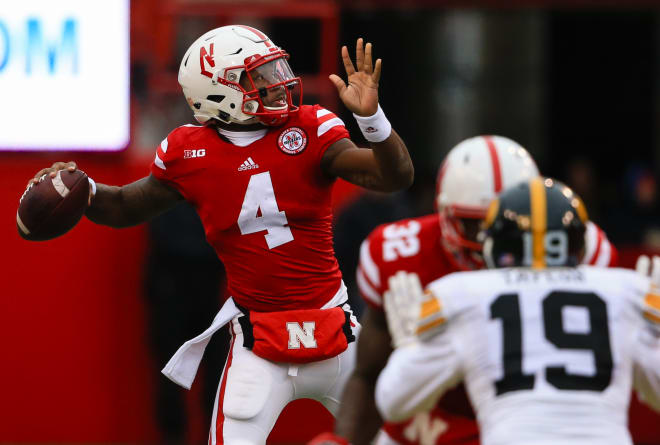 With spring practice beginning in a few weeks, HuskerOnline.com begins our in-depth look at each position with our 2016 spring position previews.
Today we analyze and breakdown the quarterbacks heading into spring practice.
What we know right now
Despite his fair share of struggles last season, Tommy Armstrong will get the lion's share of the first-team reps in spring and is the heavy favorite to start Nebraska's opener this fall. The senior threw a ghastly 16 interceptions (second-most in the nation), including nine in the final three games of the regular season.
But Armstrong is a reigning captain and has 33 career starts under his belt - such players don't often lose their jobs, especially when there is no proven threat looming behind them. And for all his mistakes, Armstrong displayed great ability on a number of plays. His touchdown pass to Stanley Morgan in the Foster Farms Bowl couldn't have been thrown better by Peyton Manning himself.
Armstrong passed for at least 260 yards in nine of his 12 starts, tossed 22 touchdowns and is a legitimate threat on the ground (400 rushing yards, seven touchdowns). His turnover-prone ways make him polarizing, but there is no debating his productivity.
Biggest question to answer
Can Armstrong develop into an efficient signal caller and eliminate the turnovers that plague his game? Barring injury, Armstrong is going to rewrite a good chunk of the school record book next season, but his 44 career turnovers and 54 percent completion percentage have held Nebraska back.
But the Huskers' bowl game victory over UCLA showed some encouraging signs. Offensive coordinator Danny Langsdorf hit the Bruins with a ground-heavy attack, keeping things simple for Armstrong and lightening the load on his shoulders. Armstrong responded with a clean 12-for-19, interception-free game. If the game plans in 2016 mirror that one more closely, his numbers might suffer but his efficiency would rise.
Spring dark horse
One of Nebraska's earliest commits, Patrick O'Brien is already enrolled and will participate in spring ball. The Calif. native shot up recruiting rankings and is regarded as one of the conference's top freshman signal callers. Mike Riley and company would have to be very bold to bench Armstrong for a true freshman, and it likely won't happen.
But the other veterans on the roster don't offer much resistance. Ryker Fyfe had six turnovers in his first career start at Purdue, and the coaches don't appear to have much faith in A.J. Bush or Zack Darlington. If O'Brien picks up the offense quickly, he could easily win the backup job and put himself in position to play if Armstrong falters or gets injured next fall.