Ruud on fast track in coaching ranks
ATLANTA - Former Nebraska and NFL linebacker Barrett Ruud carried the title of quality control administrator on Scott Frost's UCF staff the last two years.

Ruud is one of several staff members from Orlando that will follow Frost to NU. Ruud is set to be announced as the Huskers 10th full-time assistant coach once the legislation officially kicks in after the College Football Playoff National Championship game.
As he takes part in his final game this week with UCF, talking to several different players it's clear Ruud was more than just a "quality control administrator."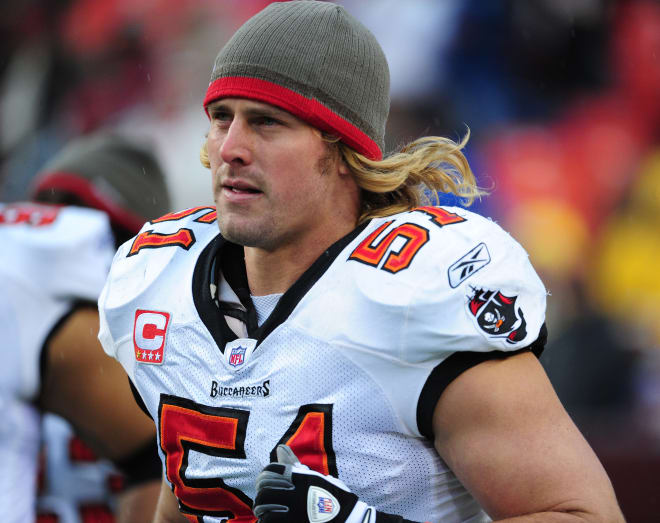 "He's had an amazing impact. I mean, it's Coach Ruud. Oh my goodness," star UCF linebacker Shaquem Griffin said. "You can pick his brain about anything. He can tell about him doing his combine to him working out to him trying to stay stretched to him doing all the small things. With him, it's not just about how to play the game, but what you can learn from it and what you can take from it.
"You can literally pick his brain about anything. Even if you want to talk about food or math, you can talk to him about anything. That's the kind of guy that you'll get from Coach Ruud. It's been a great experience learning from him."
When Scott Frost asked Ruud to follow him to Orlando, future Nebraska defensive coordinator Erik Chinander wasn't familiar with him.
He didn't know what he was going to get from the former standout NFL linebacker that already had millions in his bank account, but was willing to work under him for peanuts. Chinander quickly found out Ruud was wired much differently than your typical former NFL player.
"When you are a Pro Bowl linebacker like Barrett was, then all of a sudden you have to be an intern or GA in college football, that's not an easy thing to do," Chinander said. "You have to go make copies, draw the playbook and break down the film, it takes a special guy that really wants to do it. He's one of those guys. A lot of those guys want to jump in and be the linebacker coach immediately, and sometimes that happens in the NFL. In college football, it just doesn't work that way. You have to work your way up the ladder most of the time. His work ethic, his humbleness and his no ego attitude is going to carry him a long time in this game."
Probably the biggest thing Ruud has been able to do in his short time in Orlando is improving the overall technique and preparation skills of UCF's linebackers.
Throughout his time in the NFL, Ruud was well respected for his attention to detail, racking up 658 tackles from 2005 to 2012.
"He's been such a huge influence on me," UCF linebacker Pat Jasinski said of Ruud. "Just the way he teaches, and how much knowledge he has and brings into the meeting room every day. It's pretty amazing. To see where I've come from is something I was not even able to imagine and see. He's been the biggest help to me, and he's just really helped me learn and succeed."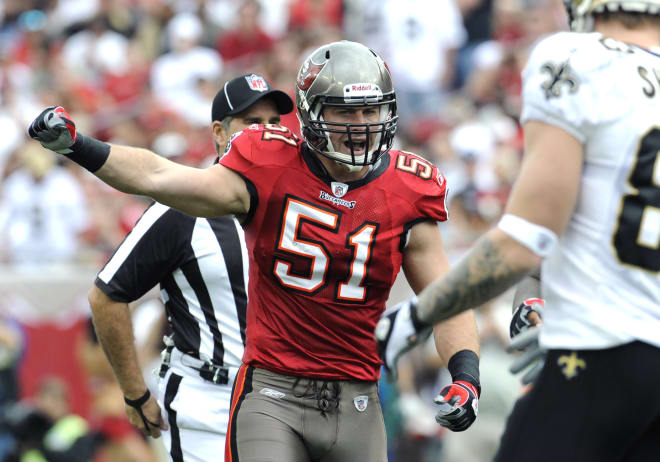 Griffin appreciated Ruud's overall approach. The players respect him, but he also had a soft touch with them at times.
"I remember I used to sleep in his office each and every day, and he would literally play soft music and wake me up and say it's time for breakfast," Griffin said. "I mean, it could have been any time where he could've just yelled at me and told me to get up, but usually he'd play soft music and wake me up and say 'it's time for breakfast.' That was pretty cool.
"I didn't even know what the songs were, but I would just wake up and start feeling good. I was in the office and you wouldn't see any sunshine in there, but I got up like the sun was shining right on my face feeling real good about the day. That's Coach Ruud for you."
After working in intern and GA type roles the last several years under both Bo Pelini and Frost, Ruud's coaching career is about to take off.
Chinander said we are just seeing the start of what he expects to be a long successful career for Ruud.
"A lot of times, former players in the NFL don't make the best coaches. He's the exception to that rule," Chinander said. "He's an unbelievable coach. He's very prepared. He might be one of the most prepared coaches I've ever been around. He spends a lot of time. He believes in the same thing I do, which is technique, technique, technique and that's for every situation.
"He's going to be really great football coach. He's only been with us a couple of years, and he was an intern before, so it's hard to say somebody is a great football coach – I'm not a great football coach. We've got a long time to test those waters yet, but I truly believe he's going to be a really great one."