Purdue keys to victory and HOL score predictions
The No. 8 ranked Nebraska (6-0, 3-0) football team will try to keep their unbeaten streak going today, as Purdue (3-3, 1-2) comes to Lincoln under the direction of interim head coach Gerad Parker.
Last year the Boilermakers shocked the Huskers winning in West Lafayette under fired head coach Darrell Hazell. Since that dark day at Ross Ade Stadium the Huskers are 9-1 and at their highest ranking in the AP poll since Sept. 25, 2011.
As things get closer to kickoff, here are the keys to a Nebraska victory over Purdue, along with our HOL staff and expert score predictions. NU enters today's game a 24 point favorite over Purdue.
KEYS TO VICTORY: Purdue at Nebraska 
KEY 1: Forget about last year
It's such easy thing to make this game all about last year, but the 2015 Nebraska vs. Purdue game will have nothing to do with today's outcome. It's been good material for the media to bring up, but the Huskers can't make this about getting revenge. They just need to play a clean football game and focus on getting to 7-0 and 4-0 in the Big Ten.
KEY 2: Build a game plan to protect injury situation
The biggest challenge Nebraska will face for the third week in a row is injuries on their offensive line. Those injuries have really effected what they can do on offense in both the running and passing game. They need to get a handle on this for Saturday and know what will work up front in terms of building the game plan.
KEY 3: Win on third down
Nebraska's defense last week held Indiana to 5-of-17 on third and fourth down conversions. That played a huge factor in the final outcome, especially getting a key three-and-out after quarterback Tommy Armstrong's second interception. They need to win on third down again today.
KEY 4: Containment on Blough
Last year Purdue quarterback David Blough killed Nebraska with his misdirection runs and bootlegs. He had the Husker defense on their heals all day. Hopefully NU learned from that game and will develop a better game plan for this on Saturday.
KEY 5: Adjust to Purdue's new wrinkles

With 35-year old Gerad Parker making his debut as the interim head coach at Purdue, you never know what kind of new wrinkle's he's going to throw at the Huskers. Nebraska has to be ready for just about anything and they need to be able to adjust on the fly.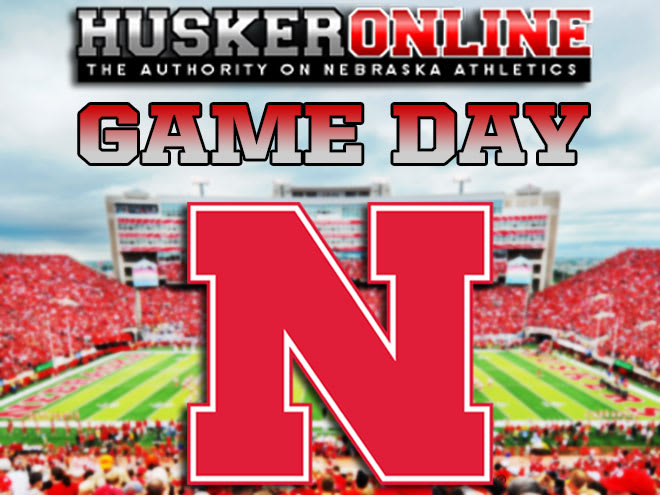 Sean Callahan - HuskerOnline Publisher
Nebraska is beat up on the line this week, and I think that will make this game a little tighter than expected. Nebraska will take care of business, but I expect Purdue's front to give the Husker line some issues. Terrell Newby will have a big day to lead the Huskers.
Nebraska 38, Purdue 17
##############################
Robin Washut - HuskerOnline Senior Writer
There is zero reason why Nebraska shouldn't win this game with ease, as the Boilermakers are a complete mess on both side of the ball. The only way I see this even being remotely close is if the offensive line struggles to protect and NU turns the ball over. But with the Huskers' formula for success they've used all season, I just don't see that happening.
Nebraska 45, Purdue 17
##############################
Nate Clouse - HuskerOnline Lead Recruiting Analyst
Nebraska is likely to see some new wrinkles from Purdue on both sides of the ball given the coaching change the Boilermakers made after last week's loss to Iowa. So between making adjustments and working with a patchwork offensive line I see the offense getting off to a slower start than they'd like. With that being said, I still see Terrell Newby having a big day on the ground and some explosive plays through the air on offense. The Blackshirts will have yet another solid performance as the Husker cruise to another nice win.
Nebraska 38, Purdue 17
##############################
Mike'l Severe - Omaha World Herald Bottom Line
After watching Iowa run for more than 300 yards vs Purdue last week I could see a similar result this Saturday for the Huskers. Even with the injuries along the Huskers OL, the Boilermakers could be without at least 3 starters because of injuries and concussion protocol. One concern is you never know how a team will respond after their coach is fired.
Nebraska 31, Purdue 13
##############################
Andy Kendeigh - KETV Channel 7 Sports Director
The redemption tour continues for Nebraska. So far this season, the Huskers have wins over Northwestern and Illinois -- losses from a year ago. This week they get another opportunity against Purdue, a team playing its first game under an interim head coach. The key for Nebraska? Run the ball. Even behind a banged up offensive line, run the ball. Purdue is dead last in the Big Ten against the run, 124th in FBS. Under Mike Riley, the Huskers are 8-0 when rushing for 200+ yards and 8-0 when outrushing its opponent. Make both of those 9-0 after this week.
Nebraska 34, Purdue 14
HuskerOnline Week 7 Expert Score Predictions
Week 7
Sean Callahan
Robin Washut
Nate Clouse
Mike'l Severe
Andy Kendeigh

Purdue @ Nebraska

Nebraska

38-17

Nebraska

45-17

Nebraska 38-17

Nebraska 31-13

Nebraska 34-14

Wisconsin @ Iowa

Wisconsin

27-21

Wisconsin

23-20

Wisconsin 24-14

Wisconsin 20-17

Iowa

17-14

Indiana @ Northwestern

NW

27-23

NW

31-30

Indiana

27-20

NW

31-24

NW

27-21

Mich State @ Maryland

Mich State

38-31

Mich State

24-17

Mich State

28-27

Mich State

41-24

Mich State

24-21

Texas @ Kansas State

Texas

20-17

Texas

37-35

KSU

28-24

Texas

17-10

KSU

21-17

Ole Miss @ LSU

LSU

34-31

Ole Miss

26-24

LSU

37-34

Ole Miss

24-23

LSU

27-21
HuskerOnline Score Prediction Standings
Expert Picker
Straight Up
vs. the Spread
Cumulative Total

Andy Kendeigh

KETV-ABC Omaha

24-12

19-17

43

Sean Callahan

HuskerOnline

24-12

19-17

43

Robin Washut

HuskerOnline

22-14

20-16

42

Nate Clouse

HuskerOnline

21-15

20-16

41

Mike'l Severe

OWH Bottom Line

19-17

19-17

38