Lightbourn commits to Nebraska, excited for future
Nebraska has had a history of producing successful kickers and punters and
Caleb Lightbourn
could be next in line.
The 6-foot-3, 215-pound punter out of Camas, Washington has long been on the radar of Huskers head coach
Mike Riley
and special teams coordinator
Bruce Read
, and following his official visit he announced that he intends to play for them in the future.
"It was amazing, everything was amazing," Lightbourn said about his time in Lincoln. "The atmosphere at the game, the players that were there right now. I really feel like all of the support that they are given there at the university is by far better than everybody else in the country. I'm just really blessed to have this opportunity."
For Lightbourn, walking out on to the field before the game was one of several highlights from his official visit.
"It was sweet, man," Lightbourn said about walking onto the field inside Memorial Stadium. "It was absolutely amazing. I hadn't seen anything like that before. I came from a high school that had a lot of love too, everybody loves the school. It's a special thing (at Nebraska), there's not much else like it anywhere. I'm really excited to go and play for them."
The Huskers' coaching staff has known about Lightbourn for several years now and that relationship played a factor in his commitment.
"It was great," Lightbourn said about being able to spend time with the coaching staff. "I've known them for three years now, back to when they were at Oregon State. I liked them then and I still like them now.
"They are all really genuine guys. They are probably some of the nicest guys that I've met. Coach Riley is probably one of the best people that I've met. I've heard absolutely amazing things about him and I'm just excited to be able to work with him.
"Everything is going to click once I come in spring and fall camp and during the summer. It's really going to be good, I'm really excited."
The coaching staff laid out a plan for how the punter will eventually have an impact on the program which he says he's completely on-board with.
"They said I would redshirt my freshman year," Lightbourn said. "
Sam Foltz
is their starting punter right now and he's a stud so he's going to do real well. I think I'm going to be able to learn and absorb a lot from him.
"I feel like that's going to let me develop and help to become a better player. Just a more effective asset to the team.
"I talked to (Foltz) a little bit. He's a really straight forward guy and he's a hard worker, he's fun guy, he's a hard worker and I admire that about him because I feel like I work hard too. I feel like we'll be able to hit it off and learn a lot from each other next year."
Lightbourn's commitment gives the Huskers two from this weekend and 16 total in its 2016 recruiting class thus far. He is regarded as one of the top overall punting prospects in the nation and is a 5-star rated player according to kicking guru Chris Sailer.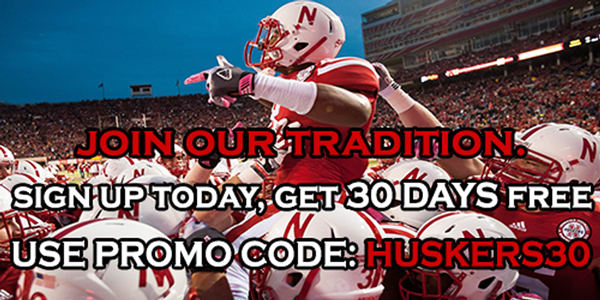 Click
Here
to view this Link.