Huskers offer 2024 WR Anderson from California
Nebraska has entered the Jordan Anderson sweepstakes. The highly touted and recruited 2024 athlete picked up an offer from the Huskers yesterday.
The Nebraska coaches were at Long Beach (Calif.) Millikan to inquire about Anderson and extend the offer.
"Both coach Travis Fisher and the wide receivers coach, coach Joseph, offered me," Anderson said. "The coaches came down to Millikan and told my coach that they were offering. My coach called me down to his office to tell me that Nebraska offered."
The Huskers see Anderson as a weapon for their offense potentially. What makes the offer extra special for Anderson is the fact that his dad was recruited by Nebraska before him.
"I know that Nebraska is a passing attack team and their offense moves at a fast pace. My dad was also recruited by Nebraska and was offered by them when he was in high school. He played for Inglewood."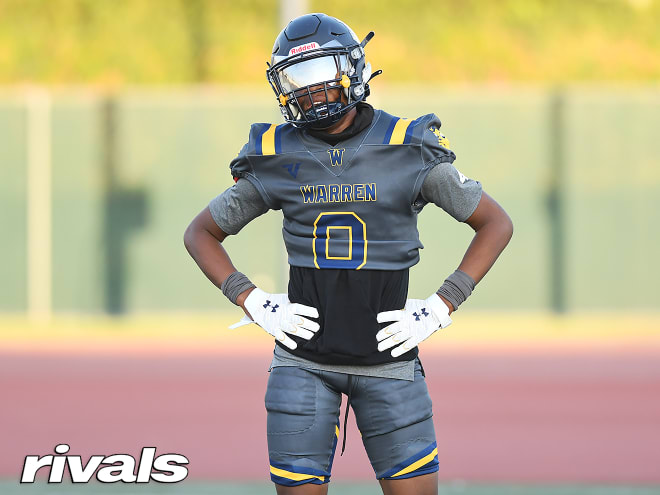 Anderson has taken a handful of trips so far this year. He doesn't know when the trip will be to Nebraska this summer only that he knows he will make that trip.
"I have taken trips to Oregon, UCLA, Tennessee and Hawaii this spring. So far though, that is it. I plan on getting up to Nebraska later this summer. I am definitely getting up there."
From a previous interview, Anderson said that academics are first when it comes to picking out a school.

"I am looking at the academics first and what my parents love about the school and what they don't like," Anderson stated. "As a group, if we like it, we like. If we don't, we don't."