Former Colorado QB and FOX analyst Joel Klatt weighs in on Nebraska series
CHICAGO - The Nebraska vs. Colorado series has a different meaning to everyone.

For former Buffalo quarterback and now FOX national analyst Joel Klatt the series takes on a unique feeling.
Klatt grew up 20 minutes south of Boulder and attended the CU vs. NU games as a kid. Out of high school in 2000, Klatt was an 11th round pick by the San Diego Padres in the Major League Baseball draft. He chose baseball over football and realized he might have made a mistake shortly after.
It was the following year during the 2001 Nebraska vs. Colorado game that Klatt came to the realization he wanted to play football and give up baseball.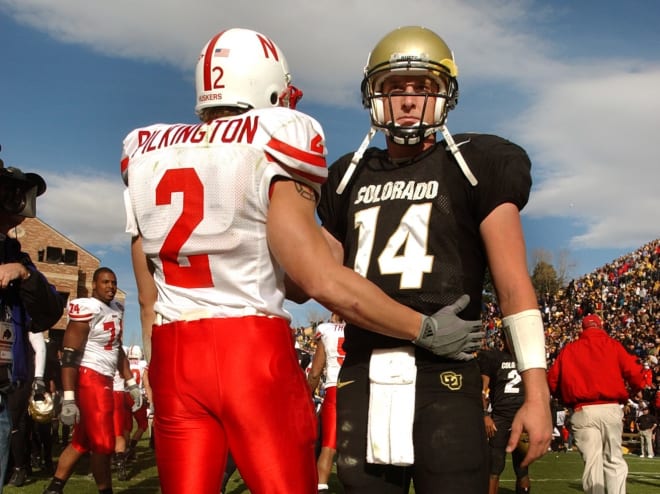 "I was sitting in the stands kind of lamenting minor league baseball and how much I hated it with my best friend," Klatt recalls of that November 2001 day in Boulder. "I can remember it was around halftime or the third quarter, and he was like 'why don't you just quit baseball?' That was honestly the first time I had even thought about quitting baseball. Then we charged the field and we were on the field, and I was like 'maybe I should quit baseball!' It's certainly a game that has impacted my life in a positive fashion."

Klatt said on Friday he won't be on the broadcast for this year's Sept. 7 game in Boulder. Because of FOX's new plan to feature 11 am games in their prime window, Klatt said he'll be announcing the Army vs. Michigan game in Ann Arbor earlier that day.
"I love it," Klatt said of the renewed rivalry. "I loved the game last year. Obviously, it went Colorado's way. Who knows what it would've been like if Nebraska could have gotten their first game in. Obviously, that was a weird start to the year with the game getting canceled early.
"That game is college football to me. I grew up 20 minutes south of Boulder. One of my first games was my dad taking me to a Nebraska vs. Colorado game. I didn't miss many as a kid when Nebraska came to Boulder."
There's been a lot of buzz about how hard tickets have been to get for the game in Boulder already. According to SeatGeek, the cheapest available pair with fees included is currently $335 per ticket. 50-yard line seats are going for around $500 apiece. Nebraska's next two highest-priced tickets are for the Ohio State ($286) and Minnesota ($218) games.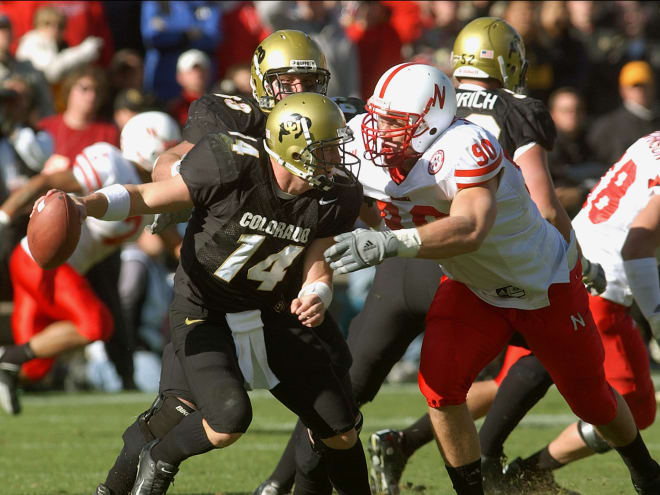 CU has even gone to great lengths to prevent Nebraska fans from gobbling up tickets to the game.

With Air Force and USC also on the schedule, Klatt said this is one of the best slate of home games the Buffaloes have had in years, and that played a factor in Rick George making a coaching change this off-season.
"It's actually a bit of an unknown with a new coach," Klatt said when looking at this year's game with Nebraska. "With Mel Tucker there I think that he's going to want to have a very unique identity that revolves around toughness and getting better in the second half. They were terrible in the second half and particularly the fourth quarter a year ago.
"I will tell you they have a very talented and experienced quarterback in Steven Montez, and I would argue the best skill position player maybe in the entire Pac-12 and a top 10 NFL draft pick in (wide receiver) Laviska Shenault. He's that good. It's not a bare cupboard. They've got some players. Nebraska is going to have to play well. I know one thing about that program, they've had this game circled for a long time to get Nebraska back in town. It was great last year to go to Lincoln and renew the rivalry, but a lot of people up there have been looking at this game for a long time. They will get Colorado's best effort, there's no doubt."
As for Nebraska, Klatt can't say enough good things about the job head coach Scott Frost did this past season after the Huskers 0-6 start.
Klatt has NU picked to win the West in 2019.
"Here's another thing too. It is so rare to get 18 to 22 year old's to buy in after starting 0-6," Klatt said. "That almost never happens. You lose kids so fast. You lose them to Fortnite, much less a start like that losing in overtime at Northwestern. To see the character of the coaching staff last year, and the players, that they continued to fight and scratch to get better and win four of their last six. Play Ohio State right down to the wire and play a great quality game in Columbus showed a lot of character and integrity in that program.
"I've always been a believer in Scott. I think you guys know that. I've been very bullish on his tenure at Nebraska. I think a lot of that will come to fruition. Nebraska has a great schedule for them, missing some of those teams from the East, playing a lot of the contenders in the West Division at home. Really their toughest road games are in Boulder and then at Minnesota. While (Tucker) might want to take and say 'what has Nebraska done?' Well, watch out. Nebraska is coming into Boulder with a team that's candidly better than Colorado. Colorado would have to pull an upset to win."