Five burning questions heading into Oregon week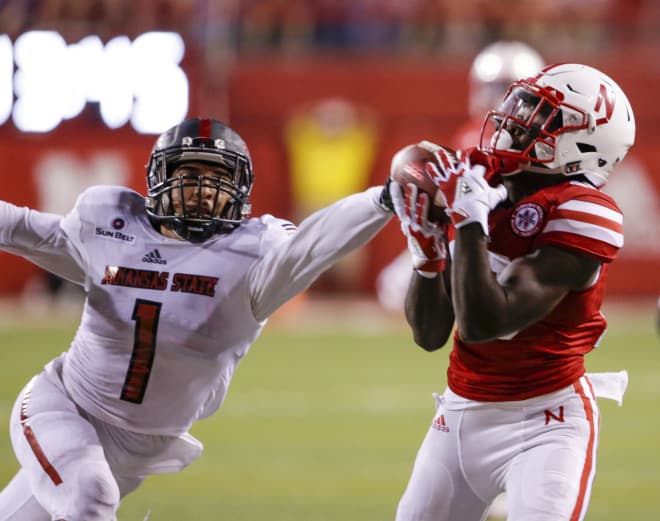 1. What adjustments will the defense make?
The talk all offseason from Nebraska's coaches and players was how surprised everyone was with how quickly the transition to a new 3-4 scheme was taking shape in just a few short months.
Yet after giving up 36 points and nearly 500 yards to Arkansas State in the season opener, it became clear that much work was still left to be done.
Maybe the good news for the Huskers is they will see a fairly similar offensive attack again this week against Oregon, which just racked up 77 points and 703 total yards in a rout of Southern Utah on Saturday.
Will defensive coordinator Bob Diaco and his staff be able to make the necessary adjustments in only a few short days? Nebraska's chances of going to Eugene and pulling out a victory might depend on it.
2. Will we hear from Diaco?
To make matters worse after Nebraska's rough defensive debut, Diaco declined to do any postgame interviews on Saturday night.
He also nearly didn't hold his scheduled weekly media session following Tuesday's practice, but was talked into it at the last minute by NU Media Relations.
Other media members at Notre Dame and UConn told us to expect something like this to happen, as Diaco was always known for doing as few interviews as possible at his previous two coaching stops.
Could Saturday night be the sign of what's to come? We'll know that for sure on Tuesday when we see if Diaco steps in front of the cameras and recorders.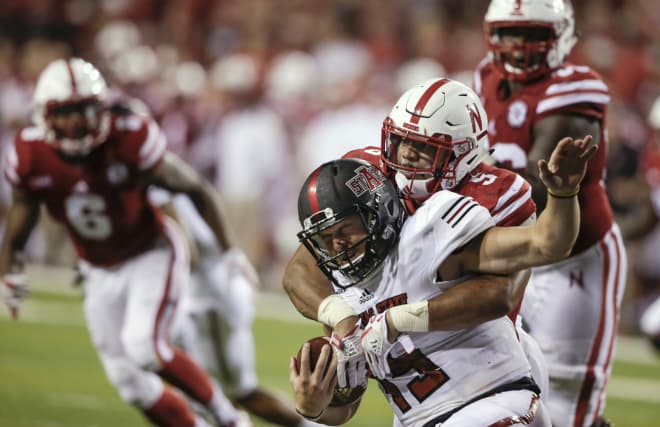 3. Are the Huskers road game ready?
This week's trip to Oregon will mark just the second time since 2007 that Nebraska has gone on the road this early in the schedule.
The last time the Huskers played a Week 2 road game was 2012, when they traveled to UCLA. That game - a 36-30 loss to the Bruins - clearly didn't bode well for NU.
After all the bumps Nebraska encountered in the first game of the season, the staff must now work on correcting those issues while also gearing their team up for what should be a rowdy road environment at Autzen Stadium on Saturday.
4. Will Riley get more revenge on Oregon?
Last season's 35-32 win over Oregon may have been one of the sweetest victories yet for Riley since he took over at Nebraska.
That win came against a Ducks program that was as big of a thorn in Riley's side as anything during his career at Oregon State. Riley went 4-10 against Oregon during his 14 years at OSU, including dropping the last seven in a row.
He got some much needed revenge in 2016, but now Riley returns to Eugene this week, a place where he won just once in seven tries while with the Beavers.
Can he turn his luck around once again and get the last laugh over the Ducks? He probably won't say it, but he almost certainly will be thinking it.

5. Will NU learn from the Arkansas State scare?
One comment Riley made after Saturday's close win was that the game should serve as a valuable learning experience because of the wide variety of plays and situations Nebraska saw.
For better or worse, the Huskers did, as Riley put it, "see all of the football" against Arkansas State. For a team with numerous young players getting their first college football action, the hope is that game will provide a nice foundation of experience.
However, NU also needs to make sure not to put itself in the many situations that nearly led to a devastating home loss to open the year.