{{ timeAgo('2020-05-22 11:53:58 -0500') }}
football
Edit
Catching up with Nebraska's kicker transfer Connor Culp
We caught up with LSU graduate transfer kicker Connor Culp and got more insight on his decision to pick Nebraska.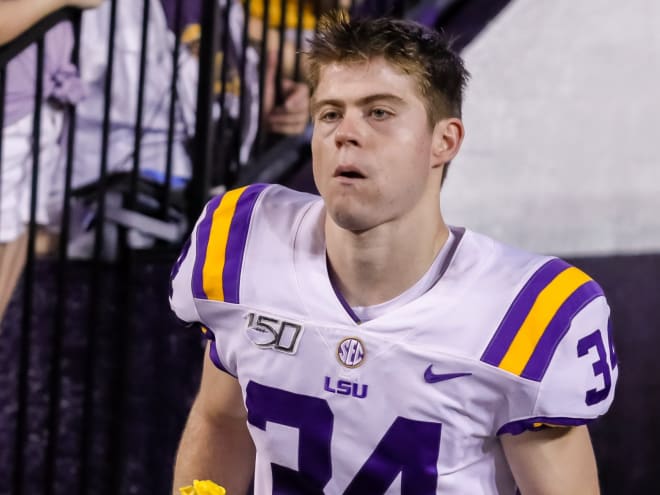 What did you learn from your time at LSU? You were able to start as a redshirt freshman but were beat out but two very good kickers in 2018 and 2019.
"I definitely learned a ton while I was there. Like you said, I was fortunate to kick with a lot of very reputable kickers who had extremely good seasons. Learned a lot from them, but most of all, learned a lot about myself, and what I'm capable of, and how to how to handle adversity whenever it hits and just keep moving on and keep going."
In 2016, you kicked under Colby Delahoussaye at LSU, who was the lone survivor in the tragic car accident that took the lives of Nebraska's Sam Foltz and Michigan State's Mike Sadler. How much did you know about Sam and Nebraska playing with Colby that season?
"To be honest, before I've heard of Sam, he was an exceptional punter. It wasn't until unfortunately, the accident happened where I learned a lot more about Nebraska and Sam based off of Colby. It sent a shock through the whole kicking community. What Nebraska did the first punt of the year to honor Sam was just really awesome. I'm so fortunate and blessed to be able to be a part of that culture and family, and just try and live up to what Sam's expectations would be of me."
You were on a national championship team this past season. When did you know you were going to transfer, and how did you pick Nebraska?

"All the way up until the last snap of the game, my focus was with LSU and doing whatever I could to win a national championship. Thereafter was when I started looking at schools and trying to reach out to some, who I thought would need a kicker for this next year, possibly taking a grad transfer. It wasn't until March where coach (Jonathan Rutledge), the special teams coach, reached out to me and explained to me the situation they had last year at Nebraska.
"I've been kind of silently committed since early April, but I just thought it was an opportunity that I couldn't pass up. Being able to check out a school like Nebraska is just a blessing in and of itself. I couldn't be more excited to get out there."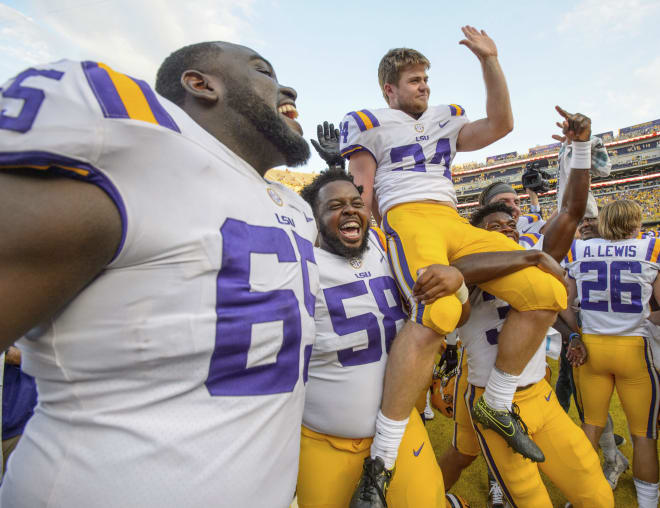 You said you have been silently committed since April. I see you haven't tweeted in quite some time. Why did you choose to keep this news so quiet?
"I'm not huge on social media.

"I'm not really one to seek attention from others. I guess I don't really need or have the urge to tell everyone what I'm doing, it's just me, and then next thing I think about is, what do I need to get done to perform the best? It's a little different, but it's just my take on doing things."
You are one of five new kickers Nebraska is bringing in this year. What do you know about their situation, and do you also plan to do kickoffs?

"I heard about the kicking situation, but all I'm really focused on is getting myself prepared for camp and starting to compete and do everything I can that's in my control to the best of my abilities. If I'm fortunate enough to do both kickoffs and field goals, that'd be great, but still got to earn the starting position."

Nebraska is also bringing in a scholarship punter in Daniel Cerni from Australia. What do you know about the world of Australian punters? They seem to be a big part of the game now.

"I was actually around two of them at LSU, and they are extremely hard-working, and they could rival anyone's work ethic and leg strength in the country. Both Jamie Keehn, who punted at LSU, then also Josh Growden, they just have-- it's almost like punting's their second sense just because in Australian rules football, they're basically just punting the ball around across fields. They're very efficient and good at what they do."
Lastly, when do you plan to get to Lincoln?

"Early July to late June."