Blueprint of success a key selling point until Nebraska produces
Offensive line coach Greg Austin bleeds Husker red.
The former lineman loves Nebraska and says he wouldn't trade his time as a Cornhusker for anything, even though his career in Lincoln had its ups and downs. Although he has a passion for his alma mater and intimate knowledge of its tradition and history, that doesn't make recruiting to it any less challenging.
Few college football programs across the nation are as storied as Nebraska. With that being said, few recruits across the country fully grasp the magnitude of success the Huskers have achieved. Largely because those prospects weren't even born the last time NU won a title of any kind.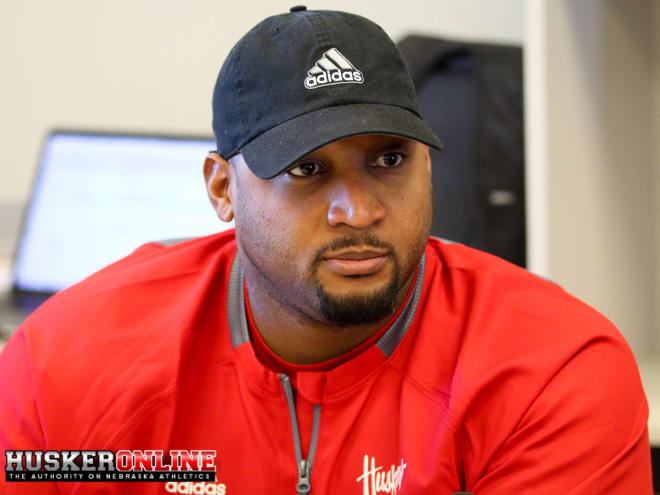 Given the "what have you done lately?" nature of recruiting these days, Austin and the new Husker coaching staff have had to point to what they accomplished in such a short amount of time at UCF as a blueprint of success, in addition to NU's rich tradition.
"Recruiting is recruiting, and that's the unique thing about recruiting," Austin said when asked if he finds it easier to recruit to the school he once played for. "I love Nebraska. Sometimes I love Nebraska so much that I'm like, 'How does this kid not like Nebraska? What the hell is wrong with him?
"You have to understand that these kids, they don't know all about the tradition and history. They don't know about that. They don't know about the Nebraska greats. They don't know that this place used to be a place of just ass kickers, just straight up ass kickers."
Austin says recruits want to see results and he's confident Nebraska will be a winner.
However, until they have a chance to prove it on the field, the new staff has been pointing to what took place at UCF in taking over after a winless season to going undefeated during the two years they were there as proof of what can happen at NU.
"Yes, that's what we do, that's one of our pitches," Austin said about selling their success at UCF as a blueprint for what's to come at Nebraska. "We can say what we want to about having five National Championships and 'The Pipelin' and Outland and Rimington Trophy award winners. I can say all of that. I can tell them that we had three offensive linemen that made all-conference last year. I can say all of that to them.
"That's not going to tell them, 'Hey, no doubt; I should be going to Nebraska.' You've got to produce on the field. Once you produce on the field and once you show that your program is headed in a positive direction and progressive direction, then I think that's when you get the ultimate buy-in. You'll get kids to start saying, 'Ok, yep, I'm coming.'"
The interest from recruits is there, and Nebraska certainly has a lot to offer. Austin feels as if many of those interested in what's taking place in Lincoln will start lining up to be a part of the action as soon as things come together on the football field.
"I think that people are kind of keeping us at arm's length a little bit, so to speak, until things formulate here into what we think it's going to be," Austin said regarding the feeling he gets from many recruits. "I think they'll start coming in droves after that. If we do exactly what we did as we look at the history of our existence at UCF. Even at UCF, no kids were just flying in right away."