Vedral receives release from UCF; More roster updates from Frost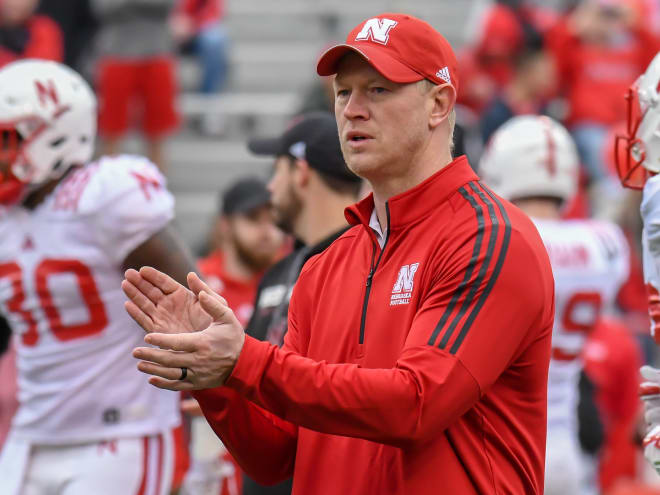 Nebraska received some more good news this spring on their roster. Last week NU learned that Ole Miss transfer Breon Dixon would be immediately eligible by the NCAA for the 2018 season.
On Thursday, head coach Scott Frost confirmed to HuskerOnline that former Wahoo Bishop Neumann and UCF quarterback Noah Vedral officially received a scholarship release to NU from Central Florida. Initially, UCF blocked Vedral's release to Nebraska since he was following his head coach to his new school. Vedral's situation is different though, with his natural family ties to NU, as his dad (Mike Vedral) and three uncles (Jon Vedral, Mark Vedral and Matt Turman) were all former Husker players.
That means Vedral will go on scholarship immediately, vs. having to pay his way as a walk-on for an entire season. However, Frost doesn't expect the NCAA to give Vedral a waiver to be immediately eligible for the 2018 season.
"He was cleared for us to put him on," Frost said. "Noah is going on scholarship (this summer).
"The release to be eligible this season is a completely different thing. We are trying to work on that right now. It's probably a long shot, but again we are going to try to fight for our kids whenever we can, and give them the best opportunity."

The Husker team will begin reporting starting May 22 to begin the summer program.
It's the earliest ever Nebraska will begin their summer program and is due large in part to a waiver NU got from the NCAA to allow them to pay for nearly two weeks of additional room and board.
"I think it helps," Frost said of the extra time. "You are kind of battling time to get guys ready that just get to campus. There's always going to be some freshmen that come in that are going to be ready to contribute, and some that aren't.
"The more time they have to be around the team to learn and to get in the weight room and conditioning program with the other guys, I think it gives them a better chance to make an impact their first year."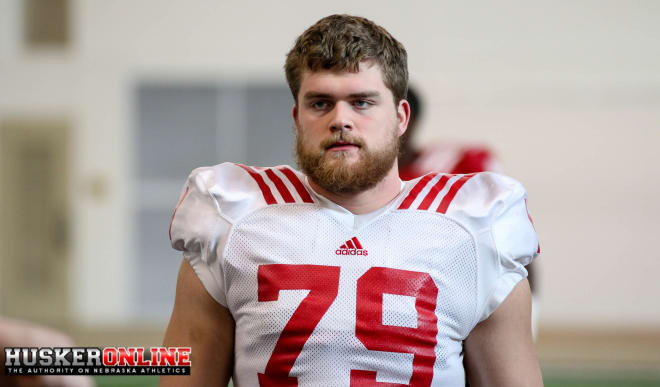 More roster notes from Frost
***Frost remains optimistic that they will be able to get running back Maurice Washington on campus this year as an academic redshirt that will allow him to sit out the 2018 season and be eligible in 2019.
"He's going to graduate high school," Frost said. "We are hoping he gets to a point where he's an NCAA qualifier, but part of the new rule is they have to have a certain percentage of their core classes done by their junior year. He had a really rough junior year because of some of the things that were going on with him – losing his father, transferring schools, not being able to play football. He was he dealing with a lot of things and didn't have a very good junior year.
"I think there's a chance he might be able to make those (core credits) up. If he's a qualifier but doesn't have the right number of core classes by his 11th-grade year, that would allow him to be an academic redshirt. We'll see where he lands, and we'll certainly fight for him no matter what the situation is."
***NU also remains optimistic that 2018 offensive line recruit Willie Canty can get to campus by August.
"He seems to be doing pretty well," Frost said of Canty. "He's been working hard and doing well in school. We have high hopes for him to get everything done he needs to get done as well."
***Frost is excited to get running back Tre Bryant back into the fold this August.
"I'm excited about him," Frost said of Bryant. "I watched those games from last year, and there's no question he's a good football player. I know he's working hard to battle back to see if he can get there. The minute he's healthy and able to go, we will give him every opportunity to let him compete with the other guys."
***Frost had no update on the status of Michael Decker as NU's is about to begin their summer program.
"I think more than anything I think it's a matter of him getting healthy," Frost said of Decker. "He did a great job in spring being around and learning. We feel good about where he is, but we just have to get him 100 percent healthy, and I think the rest will take care of itself."
***As for the potential of senior Tanner Farmer playing center if Decker can't go, Frost said that's always an option.
"Most of the time guys that can play guard for us are going to know center well enough to play it too," Frost said. "It's just a matter of somebody getting enough reps snapping the football to be able to do it. I think there's a number of guys that got reps this spring that should be able to give us depth at that position. Every single day before practice we have five or six guys working on snaps, and working at center. We'll have to see where all that falls, but I think there's a couple of guards that would be capable to move down to center if we needed."
***Frost is very excited about the potential of Ole Miss transfer linebacker Breon Dixon. Getting the waiver to play this season was a big break for Nebraska.
"I think he continued to get better as spring went along,' Frost said. "We are excited about him and got more excited every time he was out there. He's a playmaker. He has a lot of work to do in the off-season and the weight room, and from a conditioning standpoint. He's definitely somebody we are happy to have playing for us this year."
***Frost said senior linebacker Luke Gifford and Dixon could end up being on the same side at linebacker.
"Potentially. Depending on if you have similar type guys, we can just go right/left. If we don't, then we usually go field/boundary," Frost said. "That kind of depends on our personnel. We are going to get the best 11 on the field. If those two guys are two of our best, then they'll both be out there."