Sunday notebook: All signs point to Kalu staying at safety
One of the biggest questions facing Nebraska entering the start of fall camp was where would senior defensive back Joshua Kalu would be lined up for the season opener.
While there will still plenty of unknowns about whether he would stay at safety or return to cornerback following the injury to senior Chris Jones, head coach Mike Riley gave his firmest answer yet on Sunday as to what NU wants to do with the versatile Kalu.
"We understand that we have a little bit of versatility there with Josh," Riley said. "His experience at corner is good. (But) we have been excited about his fit at safety and what he brings in that area, so we like that look, and we are hesitant to move it.
"We feel like with three guys right now when you're talking about Lamar (Jackson), Eric Lee and (Dicaprio) Bootle, we will have those guys - and we'll see who else breaks into it - that are sound, smart, good football players. That's our first option, obviously."
During last week's Big Ten Media Days, Riley said he had yet to even have a conversation with Kalu about potentially moving back to corner.
Like he did most of the spring, Kalu was back out as a No. 1 safety during Sunday's first fall camp practice, and Riley said that talk still hadn't occurred.
"Because we haven't moved him, we haven't had to, or even wanted to have that conversation," Riley said. "Like I said, we have some versatility with him, and that's a real bonus for us right now. But we like the look of him at our safety position."
With it now being clear that Kalu will ideally stay at safety, that means Jackson, Lee and Bootle will all be counted on to step into the biggest roles of their young careers as the top cornerbacks.
"They're all young and their experience isn't big, but they're all talented and they are smart," Riley said. "So what we'll just be looking for immediately is just being sound. Just being real smart.
"That's going to be the way that they give everybody the trust that everybody needs for them to play, is they understand their assignment, they understand what they have to take away at their position, and that they are really sound down the field."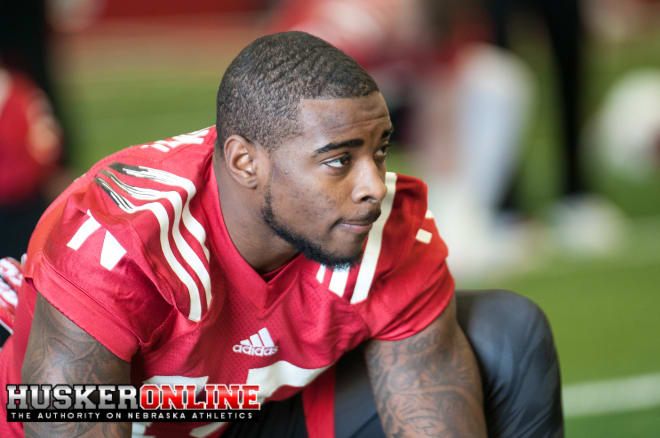 Pierson-El absent Sunday, no cause for concern
For a brief moment there was some buzz going around Nebraska's first practice about the most notable player absence, senior wide receiver De'Mornay Pierson-El.

Though Pierson-El was a no-show to open fall camp, Riley quickly calmed any concerns by saying the Alexandria, Va., native was back home attending his sister's wedding, something the staff had known about long in advance.
"This was planned obviously a long time ago, and it was actually going to work out fine in our original (fall camp) schedule before the rules were changed and practices moved back a little bit. I anticipate him back for tomorrow's work."
Huskers have 'crisp, nice' first fall practice
When the first whistle was blown and the opening drills got underway, Nebraska's 2017 officially began with the day one of fall camp.

The Huskers practiced for a little over two and a half hours in helmets, jerseys and shorts. Even though there will be little to no contact through the first two camp practices per NCAA rules, Riley said he was very pleased with how the first fall session played out.
"We just got day one under our belt in kind of a crisp, nice fashion," Riley said. "The first two days, I think these rules are good. It's a little bit hard sometimes because of the enthusiasm always for the first day is at a high, high level, and you've got to really pull them back on the physical part of it.
"We don't have shoulder pads on so you don't want the big collisions. You've got to practice appropriately when you're in the trenches, you've got to be careful down the field. I think it's still good to break in like this and get a little bit of a foundation before we put more gear on."
Overall, maybe Riley's biggest takeaway from the day was that he felt both sides of the ball took a good first step in gearing up over the next five weeks for the start of the season.
"I think the execution of the foundation of what we put in today … I thought it was pretty smooth. It was pretty clean."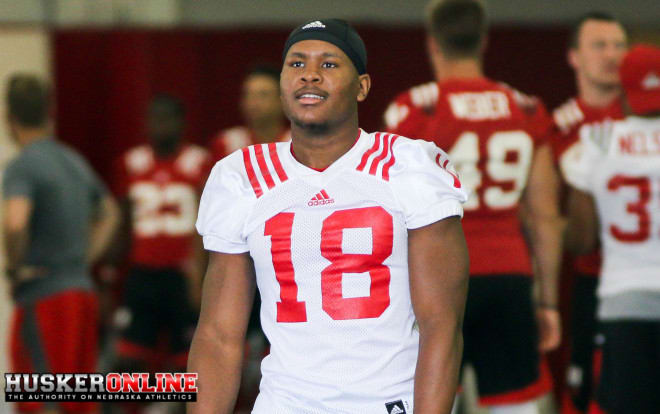 Running backs impress on Day One
While it was hard to get much of an evaluation of Nebraska's running game considering it was a padless practice, that didn't keep Riley from getting some very positive takeaways about his stable of running backs.
Sophomore Tre Bryant got the bulk of the first-team reps, but juniors Devine Ozigbo and Mikale Wilbon both saw plenty of work with the top offense as well.
"I was impressed with the backs," Riley said. "I think they're all in good shape. It appeared to me it was all kind of workmanlike with those backs. They went in and did their job, they looked good. They're all physically prepared I think at the highest level of their lives. I think they're all ready to go."
Riley also got the chance to see true freshman Jaylin Bradley in action for his first collegiate practice, and the coach definitely liked what he saw from the former Bellevue (Neb.) West standout.
"I also had some glimpses of Jaylin Bradley athletically," Riley said. "I was impressed with that. I think that room is rising with what we can get out of them. I'm excited about that."
Quick hits
***Riley said junior Peyton Newell is working inside at nose tackle to start fall camp. He also said Khalil Davis can play either end or nose.
***Nebraska made some significant upgraded to the look of the Hawks Championship Center this offseason, including a fresh new turf and paint job in the indoor field, massive banners on the walls and new illuminated signs.
"I love it," Riley said. "Looks good. There's some stuff yet to come… I don't want to let the cat out of the bag. I want you guys to be surprised."