Spring Preview: Offensive line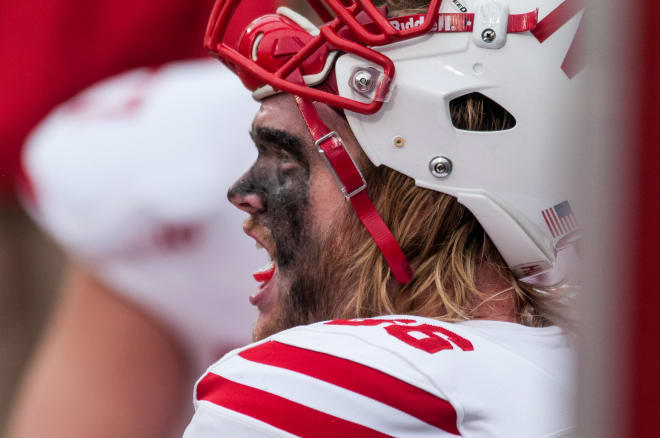 What we know
After seeing Alex Lewis, Ryne Reeves, Chongo Kondolo and Zach Sterup graduate, Nebraska's offensive line will look very different in 2016. Nick Gates returns after a tremendous freshman campaign and will start at one of the tackle spots, but how the rest of the unit will shake out remains a mystery.
Dylan Utter started all 13 games at left guard, but he may move inside to center with Reeves departing. That will depend on whether senior Paul Thurston or redshirt freshman Michael Decker appears capable of taking over the position. A former four-star recruit, Thurston has one last chance to leave his mark, and Decker drew plenty of praise from coaches during the season last year.
Jerald Foster arguably deserved a shot to play last season and the redshirt sophomore figures to slide into one of the guard spots. If Utter plays center, that could open room for Tanner Farmer, Jalin Barnett or Corey Whitaker, all of whom came to Nebraska highly-regarded as recruits but haven't gotten a shot to produce yet.
There is a good amount of talent in this group, but figuring out how to piece the line together will be a fun challenge for Mike Cavanaugh.
Biggest question to answer
Who starts opposite Gates at tackle? Gates showed very quick feet and good pop as a freshman, so he might be qualified to protect Tommy Armstrong's blind side as the left tackle.
The logical choice to start opposite him would appear to be David Knevel, a massive 6-foot-9, 310-lb. junior who has shown some promise. But the Canada native only started playing football in high school and has barely seen the field since arriving in Lincoln, leaving him short on experience. He might be the early favorite to start, but he's far from a lock.
Unfortunately, some recruiting misses have left Nebraska short on depth at the position. Christian Gaylord could be an option, but he's a redshirt freshman (though in fairness, so was Gates). And until Matt Farniok arrives in the fall, Sam Hahn provides the only other real depth at the position.
Spring dark horse
Don't sleep on Decker. A 2015 recruit, Decker didn't come in ranked as highly as fellow signees Barnett and Gaylord. But the Omaha North product opened the coaches' eyes as the scout team center last fall.
It would be a bit of a risk to promote a player with no game experience to be what is essentially the quarterback of the offensive line. But Decker is a bright kid and if he shows enough, he could beat out Thurston and keep Utter at guard.